In today's fast-paced world, customers value convenience and flexibility more than ever before. This is especially true for barbershops, where customers often have busy schedules and limited time for appointments. To meet these changing needs, many barbershops are turning to online scheduling tools to streamline their booking process and provide a better customer experience.
Online scheduling offers a range of benefits for both barbershops and their clients, from reducing administrative tasks and minimizing scheduling errors to allowing customers to book appointments at their own convenience.
In this blog post, we'll explore the importance of online scheduling for barbershops and how it can help you attract and retain customers, improve your operations, and grow your business. Whether you're a small barber shop or a larger chain, online scheduling is an essential tool that can help you stay competitive and meet the needs of your customers in today's digital age.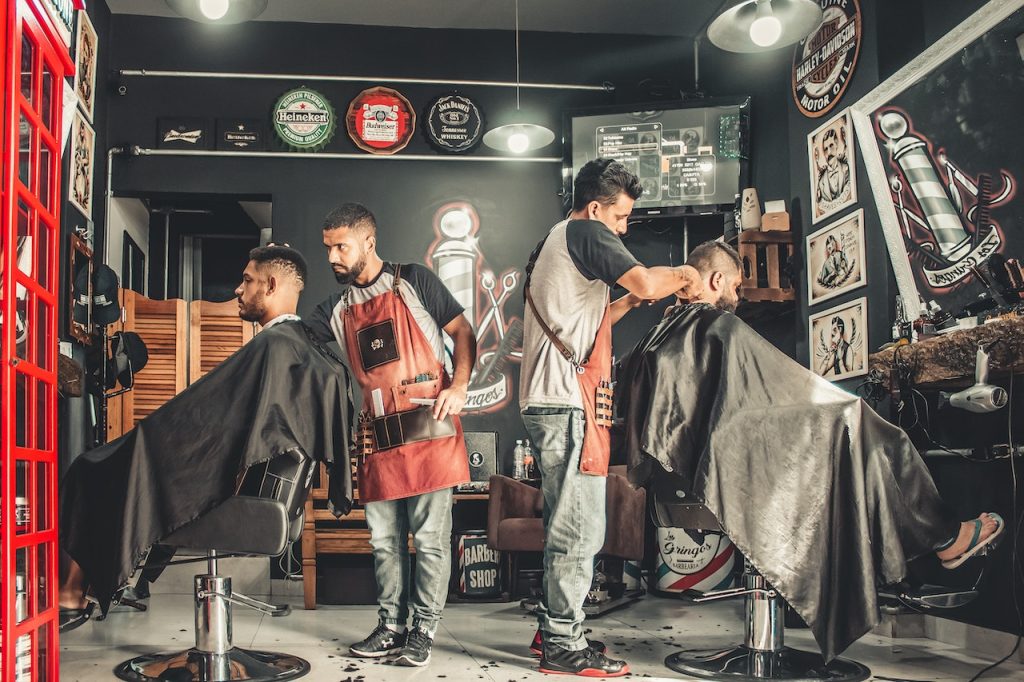 The Importance of Online Scheduling for Barbershops
In the wake of the pandemic, barbershop owners have had to adapt their operations. Implementing online scheduling systems can significantly improve efficiency while providing an organized way for customers to book appointments. This not only helps maintain a steady stream of clientele but also allows business owners to promote their services more effectively through referrals.
Streamlining Appointment Bookings with Reliable Software
To ensure your business runs optimally, consider integrating reliable software solutions into your website or social media platforms to automate appointment bookings. With reliable software solutions you can automate appointment bookings during opening hours, ensuring that no slots are double-booked or missed. By integrating these tools into your website or social media platforms, clients can easily view available time slots and book appointments at their convenience.
Enhancing Customer Satisfaction Through Easy-to-Use Booking Systems
An easy-to-use booking system plays a significant role in enhancing customer satisfaction by simplifying the process of scheduling appointments. Clients appreciate being able to schedule sessions without having to call or visit the establishment physically – saving them time and effort in today's fast-paced world. Additionally, offering features such as automated reminders ensures that clients remember their scheduled visits, reducing no-shows and cancellations.
Research shows that implementing user-friendly online scheduling systems results in increased client retention rates due to improved overall experience with your service offerings.
Better organization: An efficient booking system keeps track of all booked appointments so you don't have to manually manage schedules on paper or spreadsheets.
Increased accessibility: Clients can book appointments 24/7, even outside of your regular opening hours.
Reduced workload: Automating appointment bookings frees up time for you to focus on other aspects of your business.
Incorporating an online barber shop scheduling system like Bookeo into your barbershop is a smart investment that streamlines operations and enhances customer satisfaction. As the world continues to adapt to new ways of conducting business, staying ahead with innovative solutions will ensure success in today's competitive market.
Online scheduling is an essential tool for barbershops, as it helps to streamline appointment bookings while enhancing customer satisfaction. With the right software solution, managing a barber shop can be made much easier by integrating tools that simplify appointment bookings and provide valuable insights on revenue generation and client preferences.
Building Trust Through Testimonials and Personal Touches
Having testimonials readily available boosts the reputation and trustworthiness of establishments significantly, thus further emphasizing the importance of utilizing optimization techniques throughout the entirety of an organizational structure. Studies show that most people tend to form long-term relationships with professionals like physicians and barbers, making it crucial for these businesses to maintain a high level of customer satisfaction.
The Power of Positive Reviews and Word-of-Mouth Referrals
In today's digital age, online reviews play a significant role in influencing potential customers' decisions. According to BrightLocal's survey, 87% of consumers read online reviews before deciding on which local business to visit. As a barbershop owner, you should encourage your satisfied clients to leave positive feedback on various platforms such as Google My Business, Yelp, or social media pages. Encouraging satisfied customers to leave positive reviews is essential for creating credibility and generating new business through referrals.
Retaining Loyal Clients Through Exceptional Customer Service
Maintain open communication: Keep your clients informed about any changes in opening hours or services offered by sending out newsletters or posting updates on social media channels.
Show appreciation: Offer special discounts or promotions exclusively for loyal customers as a token of gratitude for their continued support.
Create personalized experiences: Remembering small details about each client – such as their preferred haircut style – can make them feel valued and more likely to return regularly.
Solicit feedback: Encourage clients to share their thoughts and suggestions on how you can improve your services, making them feel heard and involved in the growth of your business.
One such example is Aubrey, an all-American barber who built strong connections with his clients through kindness and personal touches. However, when new barbers take over existing businesses without maintaining the same level of personalized service – as seen in George's case replacing Aubrey at his shop – customers may seek alternatives ultimately affecting overall business performance negatively. By focusing on exceptional customer service and utilizing online scheduling tools, small business owners can ensure a smooth transition while retaining loyal clientele.
Gaining the confidence of customers through positive feedback and individualized service can be a great way to build loyalty, helping your business thrive. With the help of innovative software solutions, small businesses can overcome any challenge in today's ever-changing market.
Conclusion
In conclusion, the online scheduling is a game-changer for barbershops looking to improve their operations and customer experience. By offering convenient scheduling options, reducing administrative work, and providing a seamless booking process, barber shops can attract and retain more clients and grow their business.
With the right online scheduling platform, barber shops can streamline their operations, reduce no-shows, and increase their revenue. By embracing technology and adapting to changing customer needs, barber shops can thrive in today's competitive market.
Whether you're a small barbershop or a larger chain, investing in online scheduling is an essential step towards providing a better customer experience and growing your business for years to come.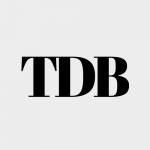 The Daily Buzz combines the pursuit of interesting and intriguing facts with the innate human desire to rank and list things. From stereotypical cat pictures to crazy facts about the universe, every thing is designed to help you kill time in the most efficient manner, all while giving you something to either laugh at or think about!