Reaping the Benefits of IoT: 6 Ways Your Business Can Use It In 2023
The Internet of Things (IoT) is quickly evolving, with technology advancing exponentially by the day. In 2023, businesses should be taking full advantage of this innovation — but it takes more than just adoption to reap its benefits. IoT brings a lot to the table when implemented strategically. Understanding how your business can capitalize on this technology and putting those plans in motion will make all the difference between average and exceptional performance. In this article, we'll discuss six ways you can use IoT to drive success in 2023 and beyond — come along as we explore what state-of-the-art AI has to offer!
What Is The Internet of Things?
The term "Internet of Things" refers to physical objects that are connected to the Internet and can send data back and forth. This data can be used for various purposes such as controlling functions, collecting information, and tracking activities. For example, if you have a fitness tracker on your wrist that is connected to the Internet, it can measure your heart rate and send this data back to your phone or laptop so that you can keep track of your progress over time. If you want to use this technology but you don't know where to start, you can turn to professional help for Internet of Things development services that will assist your business in building customized IoT-based solutions.
Benefits of the Internet of Things for Businesses
Reduce Costs and Create Efficiency
The most significant advantage of IoT is its ability to reduce operational costs by automating manual processes. By connecting devices to automated systems or networks, businesses can save time on tasks such as monitoring inventory levels or managing customer support inquiries. Automation also eliminates the need for manual labor or human involvement in certain processes which reduces overhead costs. Additionally, IoT-enabled machines can be programmed to automatically perform maintenance tasks that could otherwise take up valuable employee time.
Improve Customer Services
IoT-enabled devices can help businesses provide better customer service experiences. By using smart sensors that track performance metrics such as temperature or movement, companies can detect problems before they happen and quickly address them. This kind of proactive maintenance helps ensure customer satisfaction while saving companies time and money on repairs or replacements caused by issues that could have been prevented if noticed earlier. Besides, having access to real-time data allows customer-facing staff to make more informed decisions when handling customers' requests or complaints.
Gather Data
Data is essential to any successful business strategy and IoT devices are capable of collecting vast amounts of data in real time from multiple sources. Companies can use this data to gain insights into their customers' behaviors or preferences to deliver more personalized services or products. Additionally, by tracking usage patterns over time, businesses can identify trends and use this information to optimize their operations for maximum efficiency.
6 Ways How Your Business Can Use IoT
1. Automate Processes With Smart Devices
One of the most common uses of IoT is automation. By connecting devices such as sensors and actuators to a network, you can automate many processes that would otherwise require manual labor or intervention. For example, if you own a factory or warehouse that requires an employee to manually check for potential issues, such as temperature changes or equipment malfunctions, you could install an IoT system with sensors that monitor these conditions and alert staff when something goes wrong. This will save time and money by eliminating the need for manual checks and reducing downtime due to unanticipated problems.
2. Improve Customer Service With Connected Devices
Another way businesses can use IoT is to improve customer service. Customers now expect companies to provide quick response times, personalized experiences, and 24/7 availability — all things that are made possible by connected devices. For instance, if you run a retail store, you could use IoT-connected devices such as RFID tags on products to track inventory levels in real-time so customers don't experience out-of-stock when they come into your store.
3. Enhance Security With Iot Technology
You can use sensors to detect intruders or unauthorized access points and alert you when they are detected. This allows you to respond quickly to any potential threats before they become an issue. You can also use cameras and other surveillance technologies to monitor activity around your premises at all times. This will help keep your data safe and secure as well as give you peace of mind that your assets are being properly looked after.
4. Track Assets Easily
Another great benefit of using IoT technology in your business operations is asset tracking. By using GPS-enabled devices, you can easily track the location of any asset within your organization. This makes it easier to keep track of valuable items, such as equipment, vehicles, or even people within the organization. It also helps you ensure that all assets are accounted for so that nothing ever goes missing or gets lost in transit.
5. Monitor Equipment Performance
By connecting machinery or other assets to the Internet, you can monitor performance in real time and quickly detect any issues or problems that may arise. This allows you to proactively address any potential issues before they become major problems. As a result, your operations keep running smoothly and downtime is reduced.
6. Leverage Predictive Maintenance Technology
Predictive maintenance uses data collected from connected sensors to anticipate when a device or machine is likely to break down or need maintenance. This helps save time and money, as you won't have to wait until something breaks down before addressing it. Instead, you'll be able to plan for preventive maintenance, which will help reduce downtime and increase efficiency.
Conclusion
To sum it up, the potential of IoT technology increases drastically and continues to offer a range of benefits to businesses willing to invest in it. Companies that can recognize and capitalize on these opportunities will be able to greatly improve their operations, reduce inefficiencies, deliver better customer experiences, open up new revenue streams, and stay ahead of the competition. The possibilities are endless with IoT. All that your business needs is to have a strategy on how it will use it.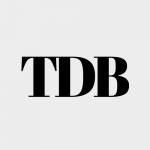 The Daily Buzz combines the pursuit of interesting and intriguing facts with the innate human desire to rank and list things. From stereotypical cat pictures to crazy facts about the universe, every thing is designed to help you kill time in the most efficient manner, all while giving you something to either laugh at or think about!