To begin with, liquidation auctions are nothing less than a goldmine for small businesses all around the world. In all parts of the world, it's ultimately small businesses that struggle with capital accumulation, filling up stock, high risk, etc. However, these days there are liquidation auctions to help these small businesses in their struggle in several ways.
Saves Money & Increases Profit Margin
Usually, small businesses face a lot of difficulties when it comes to getting products at cheap or discounted prices. Well, the reason behind businesses facing such difficulty is that they generally lack the capital required to buy products.
Most small businesses do not have the desired investment capital required to get the products in bulk. As they are not able to buy products in bulk, they end up paying comparatively high prices. This ends up with them paying more money as well as minimizing the profit margin.
However, In Case of buying hugely discounted prices businesses prefers to buy Amazon liquidation pallets. Small businesses thus get the opportunity to source a variety of products for a fraction of their cost. Thus, liquidation auctions help businesses to make a great profit as well as save a lot of money.
Source Branded Merchandise Easily
There are wholesale liquidation companies out there that small businesses can consider getting their hands on amazing branded products. Small businesses can get their hands on Walmart, Home Depot, Amazon liquidation pallets, and many more.
Every small business owner out there very well knows the pain and difficulty of having to place an order with big brands. The big manufacturers, wholesalers, companies, etc. have a lot of procedures that small businesses need to go through to buy desired products. There are often cases when these big names do not even bother paying attention or delivering to small businesses. Well, this happens as the order quantity made by these small businesses is less in most cases.
Whereas in the case of liquidation auctions, the scenario is not the same. Small businesses can opt for buying liquidation pallets to fulfill the needs of the customers of branded products.
Saves Extra Expenses
Small businesses in most cases source their products from a variety of different sellers. In this process of sourcing products from different sellers, these small businesses end up paying a lot of money for shipping.
These extra shipping costs often make the difference between a profitable business and one which fails to sustain itself.
This problem of small businesses is also solved by liquidation auctions. When small businesses buy liquidation pallets from small businesses, they get the opportunity to lower these extra costs considerably.
Small business owners get the opportunity to reduce their shipping costs to a fraction of what they would have to spend earlier. Well, this happens because, with liquidation auctions, a small business can buy plenty of products in pallets or truckloads.
Thus businesses need to just pay the shipping costs equivalent to that of only one pallet. This help businesses prevent the draining of their capital.
Facilitates Variety
In the case of small businesses, the variety of products that they are able to offer customers plays a big role. Small businesses can thrive and succeed only if it acts as a one-stop destination for all various customer needs.
Well, this is because small businesses generally have a smaller but loyal customer base. But, as discussed earlier, small businesses don't have a huge capital to invest So, these businesses end up having a limited variety of products. Small businesses don't get much scope to increase their stock of products.
In liquidation auctions, small businesses can go for buying liquidation pallets having a wide variety and mix of different kinds of products. In addition, if you purchase liquidation Pallets from one of the best wholesale liquidation stores, it can give businesses all the variety they could ask for. A good liquidation store can help businesses to fill up inventory fast and with a plethora of different types of products.
Minimal Risk
Most small business owners are not aware of the potential and huge upside of buying from liquidation auctions. From time to time, liquidation pallets sold have branded, high-quality, or very expensive items at great bargain prices.
There's always a great probability to get products so valuable that it covers the cost of your entire pallet. These incredible finds in liquidation auctions can be no less than a jackpot for small business owners and help secure huge profits.
Even if such a thing does not happen, liquidation pallets still help gain good profit at low risk. As the overall investment is considerably low, the chances of losing money by reselling the products from a pallet are negligible.
Conclusion
We are pretty sure that you must be clear about how liquidation auctions help small businesses have a chance to compete in retail. If you are a small business owner, then it's high time that you look forward to participating in liquidation auctions. We're sure that within a short span, you'll have the proper understanding of the best liquidation auctions. We're sure that over time, you'll be able to get the best deals from liquidation auctions.
Lastly, we would suggest that you always go for buying products only from liquidation store, auction, and other marketplace that is reputed and reliable. With all these said, now, we would like to end this post and still, if you got any questions, doubts, etc., you can drop a comment below.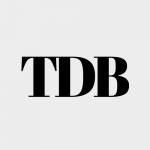 The Daily Buzz combines the pursuit of interesting and intriguing facts with the innate human desire to rank and list things. From stereotypical cat pictures to crazy facts about the universe, every thing is designed to help you kill time in the most efficient manner, all while giving you something to either laugh at or think about!