Music artists sometimes openly talk about the secret messages in their song lyrics. So, the audience created an interesting habit of looking for hidden meanings, even when there is none of it.
But, surely, there are songs with something hidden between those lyrical expressions and vocal talents. For example, many claims that Taylor Swift's songs are full of hidden messages to her ex-partners and friends.
But, people still love her, buy tickets from GotStubs and similar services, and always attend her concerts. Even if she uses secret messages, she is doing it exceptionally well.
So, we will start with her songs in this list and then analyze a few others.
Taylor Swift – Blank Space
It's one of her best songs, catchy enough to grab everyone's attention. She even performed it at Victoria's Secret Fashion Show.
But, with this song, she wants to tell us that she is a girl known by everyone and no one. Always misunderstood, but still popular.
Even with the verse "I got a long line of ex-lovers, they'll tell you I am insane," she disses all those who claimed they were dating her.
But, she openly says that there is still a "blank space" to write anyone's name there.
Additionally, she always says that everyone has a story that the audience only knows parts of it.
Sia – Chandelier
We all know this song. It's really beautiful, but the hidden message is there too. Sia sings about her struggles with alcoholism after her boyfriend died in a car accident in 1997.
It was a painful experience for her, so she tried to settle with alcohol and drugs. When she wrote "Chandelier," she wanted to create an anthem for all the girls who face some pain.
Luckily, Sia is sober now, and she offers plenty of exceptional and emotional songs to the audience.
Katy Perry – Firework
It was a motivational song until Katy Perry said it was all about her death wish. In an interview in 2010, she said that she wanted to be put in a firework display when she dies and shot over Santa Barbra.
She had this idea in mind for a long time and then decided to turn it into a song, even though there is no direct death reference.
The Weeknd – Can't Feel My Face
It seems like it's a happy relationship song, but the singer refers to his past drug addiction.
When the song was launched back in 2015, we all thought it was a catchy love song. Later, The Weeknd revealed that he was using so many narcotics as a teenager he doesn't even remember what he took. The effects of this drug abuse? He couldn't feel his face while the effect lasted.
The Cure – Just Like Heaven
The title seems like it's an innocent love song. The lead singer Robert Smith is also known as an esoteric poet who writes exceptional but still weird lyrics.
In an interview, he said that the song is about the feeling when he lost his breath and was hyperventilating on the floor. He eventually fainted but was aware of the surroundings.
Smith describes it as a heavenly experience that inspired him to write this song.
Sara Bareilles – Love Song
When she tried to sign a contract with a label, they were demanding a love song. She was trying so hard and finished having many ideas and snippets that turned into a love song eventually.
The record label loved the song, and it became a huge hit. So, it's not about a clingy ex or someone who ditched her. There is no such backstory. It was a demand by the label executives, and she named it "Love Song" just because they were asking for that specifically.
Bonnie Tyler – Total Eclipse of the Heart
Many are aware of this theory, but maybe there are still music fans that don't know it. The working title of "Total Eclipse of the Heart" was "Vampires in Love."
So, if you now get back to it and listen carefully to the lyrics, many things will finally make sense. And probably the haunting video will make sense too.
Maroon 5 – Harder to Breathe
Their story is similar to previously mentioned Sara Bareills and her "Love Song." The record label wanted more songs from the band for their first album.
We all know these guys released a few exceptional songs, but the label was pushing them for more, so it became hard to breathe.
That's why Adam Levine and his mates named the final song and got ready for their debut album.
Phil Collins – In The Air Tonight
We will mention this song because there are many hidden message theories around it. The most popular one is that Phil saw a man drowning in water but refused to save him.
But, the reality is much different. This is a song about being angry with his ex-wife and their divorce. He was frustrated to be separated from her and got inspired to write the song.
So, Phil didn't see anyone drowning, and the song is not about that imaginary experience the public still shares as a story.
Do you like these hidden message theories?
You can tell us if you know more songs with secret lyrics and meanings.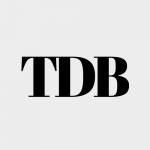 The Daily Buzz combines the pursuit of interesting and intriguing facts with the innate human desire to rank and list things. From stereotypical cat pictures to crazy facts about the universe, every thing is designed to help you kill time in the most efficient manner, all while giving you something to either laugh at or think about!