Credit: Andrea Piacquadio via Pexels
The music industry as an institution can be traced back to the late 1880s when the first ​​commercially-released phonograph records of musical performances became available.
In the decades that followed, the industry slowly evolved alongside the progression of technology.
The beginning of radio broadcasting in the 1920s was one of the most significant catalysts for propelling the industry forward.
Soon after, record labels were created and publishers, A&R executives, and the process of singing and promoting artists became the norm.
Since then, we've seen a significant transformation in the industry as a whole — from cassettes and radio DJs to the popularity of CDs and, most recently, the takeover of streaming platforms.
Streaming isn't a new word anymore, but many are unaware of its history and its true impact on the music industry.
In this article, we'll take a closer look at how streaming has evolved and what it means for the future of music.
The Diversity in Streaming
Streaming has slowly climbed its way to the forefront of the public's attention. In the early days, YouTube was generally the only platform where internet users could go to watch music-related videos, whether it was someone's concert footage uploaded or lyric videos from their favorite artist's latest single.
In the years that followed, streaming grew and expanded into a variety of sub-categories. Netflix became the primary option for television shows and films.
In the music realm, Napster evolved from an audio search engine to a streaming service called Rhapsody, which set the stage for what was to come.
The music industry soon began to realize the potential streaming provided listeners and platforms like Spotify and Apple Music became the norm.
As their popularity grew, it gave other platforms the freedom to create their own music and performance-based platforms — like the Broadway and theatre-based Broadstream, which offers diverse storytelling and custom streaming series, including FROM THE SOUL.
With the rise of diverse storytelling and artists on streaming platforms, it's no surprise why streaming has become the go-to platform for listeners worldwide.
Is It Good or Bad for the Industry?
This question can vary depending on who you ask. When it comes to listeners and subscribers, streaming offers more variety — we have more control over who we are able to listen to.
We also have the option to browse and explore artists we may never have heard of otherwise. Everything is available at our fingertips, whether we're browsing on our computers or mobile devices.
When it comes to the industry itself and the business side of things, streaming poses some challenges. With diversity and variety comes more competition for artists to make money.
Well-established artists who had a significant following before streaming are in a more comfortable place than up-and-coming acts.
That being said, much of this comes down to royalties and profits for artists. The industry has some work to do when it comes to compensating artists fairly for their music as it's streamed.
If record labels and streaming platforms can add more fairness to those relationships, streaming has the potential to be beneficial for both sides.
Credit: Karolina Grabowska via Pexels
Singles Reign Supreme
In years past, listeners would patiently wait for their favorite artist to release their next album so they could purchase the full CD.
With the rise of streaming services, many artists have begun shifting from releasing full albums to individual singles.
When singles are released, an artist doesn't have to go through the entire production and promotion process. They can simply drop a song on a platform for their fans to enjoy.
What is the Future?
When it comes to streaming services and the music industry, there are certainly changes that must be made.
Since these platforms aren't regulated the same way record labels are, there are more gray areas and blurred lines that can create complications for artists.
What we'll likely see in the coming years is more push for change in regulations and fair compensation for artists.
This would include transparency between paid streaming services like Spotify and labels, total credit lists for artists on the service, and the end of lobbying and legal efforts from these services to unfairly take any profits from the artists.
Conclusion
There's no doubt that streaming has changed the way we consume content across a variety of industries, from music to television, movies, and even theater.
Only time will tell what it means for the future of these industries, the artists, and their fans.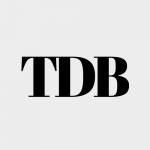 The Daily Buzz combines the pursuit of interesting and intriguing facts with the innate human desire to rank and list things. From stereotypical cat pictures to crazy facts about the universe, every thing is designed to help you kill time in the most efficient manner, all while giving you something to either laugh at or think about!