What Is a Trade Job?
A trade job is an occupation that requires a specific type of skill through advanced education and training. Examples include an electrician, a plumber, an HVAC technician, a carpenter, and a welder.
A common misconception about trade jobs is that they're for people who can't afford college, but that most definitely isn't always the case.
Some people may also believe that a trade job isn't for them because it's too hands-on, or that they're not good with their hands.
Here is some information about trade jobs that you may not have known, and why you should at least consider working in the industry.
As one of the higher-paying jobs and trades workers during peak season the time when the number of clients is high, most of them are having difficulty managing their financial records which is why it is also important to have a platform/software such as an estimating and invoice app that helps you streamline trade services.
Why Should You Choose a Trade Job?
1. Trades Have Higher Rates of Job Security and Availability.
For starters, trade jobs are more than just jobs; they're careers. There's also great job security in these types of careers.
Throughout history, many jobs have been eliminated due to the advancement of technology.
Sometimes there's a surplus of people, but not enough jobs. Electricians, plumbers, and welders will always be needed, and it's not likely that they'll be replaced by computers or robots.
In fact, the majority of people working these jobs are older men, and many are retiring. This is causing a great need for workers, therefore, there are many jobs available.
2. Trades Are Actually Higher-paying Jobs.
Some people believe that a Bachelor's degree, or even a Master's degree, is required to have a high-paying job.
While these degrees do tend to come with increased levels of pay, working in a trade can pay just as much. Here are some of the salaries, according to Indeed:
Dental Hygienist: $38.10 per hour
Electrician: $24.83 per hour
Plumber: $24.58 per hour
HVAC Technician: $23.35 per
Keep in mind that these are just the national averages; hourly wages will vary depending on your location. Other jobs are salaried, with averages ranging between $52,000 and $115,000 per year.
3. Trades Have Lower Education Costs and School Is Quicker to Finish.
The average cost of one year of college tuition is close to $10,000. That's if you're attending an in-state, public university.
Rates tend to be higher for private colleges and if you're attending school outside of your home state.
Trade schools are significantly less expensive, and it doesn't require four or five years of education.
Continuing Education
Most jobs may require some type of career development. In a constantly changing world, it's important that you're up-to-date on your skills and knowledge of your chosen profession.
Some occupations require yearly training, updating your license, or more education.
Continuing education in some fields, once again, requires a lot of money.
With trade professions, continuing your education often means renewing your license. This could be after a year or more, so it's best to see what your state requirements are.
Which Trade Should I Choose?
Most people tend to think of electricians, welders, and similar occupations as the only trades out there, but there are many different types. Some examples include:
Commercial Truck Driving
Construction
Cosmetology
Culinary Arts
Early Childhood Education
Landscape Designer
Licensed Practical Nurse
Respiratory Therapist
Ultrasonographer
Of course, this isn't a comprehensive list but it's a list you should definitely think long and hard about.
When it comes to professions in skilled trades, there's something for almost everyone.
If you're more on the creative side, cosmetology, culinary arts, landscape design, and even early childhood education are occupations that allow your creativity to come through.
If you're interested in the medical field, you can look into nursing, respiratory therapy, sonography, or even radiation therapy.
There are very few cons that come with working in a trade, depending on the job. The monetary benefits almost always outweigh the costs.
Professions in skilled trades are perfect for high school graduates and adults looking to go back to school or start a new career.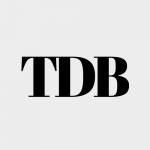 The Daily Buzz combines the pursuit of interesting and intriguing facts with the innate human desire to rank and list things. From stereotypical cat pictures to crazy facts about the universe, every thing is designed to help you kill time in the most efficient manner, all while giving you something to either laugh at or think about!