The latter half of 2021 represents a positive turning point for a 'post-covid' reality. Many countries have reached the point where the majority of their workforce is fully vaccinated and inevitably this will mean many of us will be returning to a corporate office environment as opposed to the DIY bedroom office so most of us have become accustomed to over the last two years.
While this 'return to normal' is received with various degrees of enthusiasm by the workforce (some can't wait and others would gladly work from home permanently) there is no doubt that offices that feel inclusive, friendly and welcoming are typically the happiest, most productive workplaces to be. Indeed there's a solid argument that having a physical separation of work and home can actually achieve a healthier work/life balance.
The suggestions below are easily implemented by management-level staff. If you're an employee this post may be worth a forward to your boss in the name of promoting positivity in your staff at a time when we need a little extra boost to help us adjust back to normal working conditions.
So without further ado we're showcasing six brilliant ways to brighten your employee's days and supercharge their enthusiasm for work.
1. Celebrate Achievements
Nothing makes a team feel more seen than having a dedicated celebration when they've performed well or hit a big target.
You could throw a party, go out for a nice lunch, or attend a local event when you hit a significant milestone – anything where all staff can get involved and enjoy the feeling of success and team unity
2. Offer Flexibility
One of the most common employee wish-list items is flexible working hours: a priority for over 55% of employees per a recent Personnel Today survey. Especially as we consider that staff are returning from the 'work from home' environment which naturally offers a much higher degree of flexibility that can be hard to match in the office.
Being appreciative of each employee's unique challenges and situations in their personal life does wonders for alleviating anxiety about juggling the general chaos of standard family life. Flexible working is a sure-fire way to help cultivate a relaxed and open environment.
3. Provide Free Perks
Want to surprise your staff and make their day feel special? How about an office fruit delivery or putting on some free healthy snacks in the kitchen each morning. The benefits of office fruit for your staff are fairly obvious from the physical perspective of boosting the immune system and helping your team avoid the temptation of sugary treats that can cause lethargy from erratic blood sugar levels.
However the less obvious benefits are some of the most valuable when we consider employee wellbeing. A field survey (of which the key findings are published below) was conducted by the office fruit delivery company Fruitful Office. They supplied free office fruit subscription trials across twenty large businesses that employ over 300 staff, the data speaks for itself: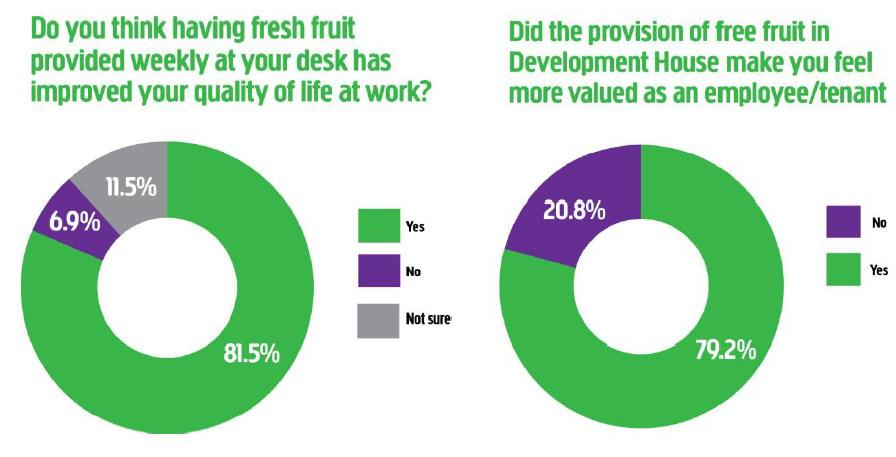 Over 80% of staff felt their 'quality of life' improved while at work and 79% felt more valued as an employee due to the offering of free fruit baskets.
4. Show Appreciation for the Little Things
It's essential to recognise the little wins alongside the notable achievements. i.e. the stuff not really worthy of throwing a party for but nor should the success go unacknowledged.
A simple thanks, handwritten note, or public acknowledgement when somebody has worked hard is an excellent morale booster (and encourages workers to keep chipping away at those important KPIs).
Additionally remembering the little things about specific employees goes a long way to fostering a supportive work environment. Remembering that John is a celiac so you bring gluten free muffins to work or that Jane is planning a 60th Birthday for her mother next month so you offer her a late start for the morning after are all little wins that don't cost much but have undeniable value.
5. Work Collaboratively
Managers hire outstanding staff with the right skill set and experience because the team needs specialists in various roles where they can offer valuable insights that can massively improve the way we work, so make sure you use those opinions!
Engage staff by asking for their ideas, suggestions, and feedback. This improves engagement and showcases how much stock you place in working together as a team.
6. Promote Corporate Social Responsibility
Our last tip is to look beyond direct employee interactions and think about what your business can do better beyond your office doors – perhaps hiring an apprentice or supporting a charitable cause, as a couple of examples.
A whopping 85% of professionals want to work for businesses that make a positive difference, so great Corporate Social Responsibility goes a long way to making your team feel part of something extraordinary.
So there you have it, the six best tips we have to offer. While you may not be able to roll out all these suggestions at once, even aiming to implement one or two of these as staff start coming back into work will have a significant impact in fostering the right type of office environment.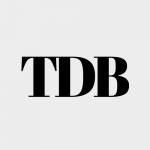 The Daily Buzz combines the pursuit of interesting and intriguing facts with the innate human desire to rank and list things. From stereotypical cat pictures to crazy facts about the universe, every thing is designed to help you kill time in the most efficient manner, all while giving you something to either laugh at or think about!