Cyber attacks are happening, Forbes reported on the White House warning businesses on the Ransomware attacks.
After the cyber attacks on the Colonial pipeline and JBS meatpacking company, the Joe Biden administration warned business leaders to increase protection against Ransomware in their respective organizations.
Hackers are now easily tracking and bypassing insecure passwords to hack and steal critical data, information, and even accounts.
Generally, the combination of password and User ID should be enough to prevent hacks, but passwords often give a false sense of security.
Unscrupulous elements know how to crack these so-called highly secure secret codes, and the difficult part is that you will never come to know who else got access to your created password.
Here Are Two Classifications on What Makes Passwords Vulnerable to Attacks
Lack of awareness about password policies: Without any password policy or security awareness, organizations might face the challenge of data breaches.
Lack of Technical means for security: Weak encryption processes and unsecure storage passwords on computer systems increase password vulnerabilities.
Earlier, the user's physical setup had an additional layer of password security that would operate adequately. But as most of the computers now have network connectivity, there is no protection now.
Around 3 trillion eight-character password combinations are using 25 letters of the alphabet and 0 to 9 numerals.
These are easy to crack as people tend to create an easy-to-remember password. But some form a complex password, which is not easy to remember, but difficult to hack.
There are technical vulnerabilities too that could get easily exploited, as weak password encryption. Businesses feel there is no risk to passwords as long as they do not publish the source for encryption algorithms.
But this is a wrong notion. A person can crack security by obscurity. It is a security measure that can get easily hidden from a plain view, but you can overcome it quickly.
The password strength is considered in a situation when someone tries to guess your password. For example, if you add your password to an unencrypted database (or a spreadsheet), it tends to get exposed irrespective of its strength.
Therefore, organizations should regularly change their passwords. And never use similar password formulas that can get changed by a single number.
In password breaches, once hackers crack the code, they can distribute the same data across the internet. If password encryption is weak, it makes it an easy target of the password cracking mechanisms.
Hackers can also easily reach programs stored in memory, unsecured files, and publicly accessible databases.
The national vulnerability databases (NYD) show how much your systems are at risk. It has published relevant information about more than 43,000 software vulnerabilities impacting more than 17,000 software applications.
So you can very well imagine the gravity of the situation and security flaws in a lot of software applications.
Consider the Following Points to Create a Strong Password
Never use any personal information, for instance, your name or names of family members or pet names in the password. Also, never use numbers that hackers can easily recognize, like phone number, address, or birthday date.
Avoid using words as found in dictionaries, especially nouns, as hackers can easily use password cracking tools that are highly impactful.
These tools can easily access any word in the dictionary and combine the letter and number till it can find the corresponding matching word. Instead, use mixed characters like a combination of the uppercase letters with lowercase letters, special characters. It makes the password quite complex and reduces the chance of getting hacked.
Generate long passwords of at least eight characters in length. Long passwords are not so easy to crack.
You can also use easy-to-remember phrases like a phrase or any line from a song, which you can remember. A phrase is much more difficult to crack than a word.
Never write the password on any of your physical or electronic documents. Don't put them on a sticky note or hide them under your keyboard. Hackers and malicious agents can get access to them by getting access to your work space, dumpster–diving or shoulder surfing.
Protect Your Password With Password Management Tool –
PassCamp password manager is a tool that helps you create secure and unique passwords for all of your accounts and keep them safe in one place, so you do not need to remember them again.
One of the password manager PassCamp benefits is that it can keep your credentials locked in a protected storage. You can easily store your usernames and passwords in encrypted form.
The passwords stored in the account are encrypted with a public key (which means your data is converted into an unreadable code) and can only be decrypted with a private key.
It means you and only you can access the passwords – not even PassCamp staff can see or access them.
This password tool will keep sensitive data safe and up to date with the latest security technologies. It has a history log feature that allows members to keep note of any changes made to every single password.
Your password management tools can make your life easy, smooth and safe in your operational endeavours.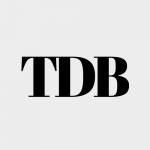 The Daily Buzz combines the pursuit of interesting and intriguing facts with the innate human desire to rank and list things. From stereotypical cat pictures to crazy facts about the universe, every thing is designed to help you kill time in the most efficient manner, all while giving you something to either laugh at or think about!