We can't deny that getting sound sleep is one of the pillars of a healthy lifestyle, and our mattress plays a significant role in ensuring that we get the rest we need.
Due to this connection, we can say that a good mattress helps in improving our overall health. Before we dive into these benefits, let's first discuss what makes up a good twin mattress.
For one, a mattress should be firm enough to keep your spine aligned and promote even distribution of your body weight. Second, it must be comfortable, too, so that you won't feel any pressure on your spine. Lastly, it should have the right mattress size to minimize the risk of falling even as you move around.
Now that you know how to choose the right mattress, let's explore the amazing benefits of having a good mattress.
If you're looking to upgrade your sleep experience, keep an eye out for the latest mattress deals to ensure both comfort and savings.
5 Ways Having a Good Mattress Can Benefit You
What good can having the right mattress bring you? Apparently, there's a lot! Here are some of them:
1. A Good Mattress Promotes Good Joint and Back Health.
Improper spine alignment, uneven weight distribution, and too much pressure in different parts of your body are the most significant precursors of joint and back pain. With the right mattress, you can promote proper spine alignment, even weight distribution, and remove pressure points.
That's why one of the management techniques for back pain, neck pain, arthritis, and other joint issues is choosing the right mattress.
2. A Good Mattress Helps Lower Stress Levels.
A new study conducted by Oklahoma State University shows that the right mattress can reduce stress levels.
Lack of sleep or poor sleep quality has detrimental effects on your mental health. This is because the body tends to produce high amounts of cortisol (stress hormone) when you don't get enough sleep.
The right mattress will help you to sleep better and, ultimately, make you feel less stressed.
3. A Good Mattress Keeps the Heart Healthy.
Not all of us are aware of this, but the quality of your sleep affects your heart health too. According to the Centers for Disease Control and Prevention (CDC), people who only get 7 hours of sleep or less tat night are more at risk of heart disease, stroke, and heart attack. It is also linked to type 2 diabetes, obesity, and high blood pressure.
The right mattress can help improve your sleep quality and reduce your risk of developing heart disease.
4. A Good Mattress Can Boost Your Energy.
It is during sleep that our body recovers and heals. If you don't get enough sleep, your body will fail not to get the amount of rest it needs to maintain vital body functions like temperature regulation, immune system, and many more. As a result, you will feel sluggish and have less energy to perform your daily tasks.
One of the best ways to boost sleep satisfaction is by using high-quality mattresses and bedding.
5. A Good Mattress Can Minimize or Eliminate Allergy Symptoms.
Dust mites are one of the leading causes of allergies. The worst part is these microscopic creatures love setting up in mattresses. It's estimated that there are one to ten million dust mites in a bed.
The right mattress will have a denser structure, so there's no room for the nesting grounds of dust mites. When there are no to fewer dust mites, you will no longer experience the typical allergy symptoms like sneezing and drowsiness.
Conclusion
We may not be aware of it, but the benefits of having a good mattress go beyond just getting good sleep. The effects of a high-quality mattress can stay with us throughout the day as we do our daily tasks.
If you want to enjoy all these benefits and maintain your overall health, investing in a good mattress is the way to go!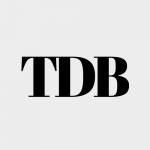 The Daily Buzz combines the pursuit of interesting and intriguing facts with the innate human desire to rank and list things. From stereotypical cat pictures to crazy facts about the universe, every thing is designed to help you kill time in the most efficient manner, all while giving you something to either laugh at or think about!