If you're like many small business owners, you started out being a one-person show, doing everything from bringing in new customers to buying office paper.
But as your business grows, you might start to see the value of hiring employees, whether that's contractors that help with one-off projects or full-time staff so that you can focus on running your business rather than running around in it.
Imagine how much more you could get done with a little extra help…as well as how much more revenue you could generate!
The problem often is: you may not have the money to hire people just yet. So are you doomed to continue to do it all yourself?
Not necessarily.
You have financing options that can provide you with the working capital you need to cover payroll, which will, over time, help you generate more money.
How to Get the Funds You Need to Hire Employees
What are those options, you ask? You've got plenty, from small business loans to lines of credit and merchant cash advances. Different financing resources are best for specific situations and have different requirements.
The biggest key to qualifying for many of these loans is having good credit scores. The better your scores, the lower the interest rate you will qualify for. Why does that matter?
Over time, you'll pay more than the amount you've borrowed, thanks to accumulating interest, so naturally, you want to pay as little as possible.
Small business lenders will look at your business credit history, but if it's scant, they'll also look at your personal credit. Building both up will qualify you for the best rates possible.
How to Build Your Business Credit
You likely have a decent personal credit history if you've had a few credit cards over the years and maybe an auto or home loan. Paying bills on time or paying off credit card balances before your statement can help you boost your personal credit scores.
But what about business credit? You don't automatically start building a strong profile, especially if you have never opened a business credit card or trade lines with vendors you buy from.
To put yourself in the best shape for a small business loan with a great rate, start building your business credit long before you're ready to apply.
1. Separate Your Business and Personal Expenses
If you don't already have an Employer Identification Number (EIN), which is a bit like a Social Security Number for your business (with the added benefit of not having to use your SSN for business purposes), get one.
Then use it to open a business checking account. Not only will this make it easier to manage expenses and income for your business, but it will also make filing taxes easier.
You might also consider forming a corporation or LLC to protect your personal assets from being taken to pay business debts, should the situation arise.
2. Open a Business Credit Card
Open a business credit card and use it wisely, always paying at least the minimum amount before the due date (but it's even better if you pay it off in full each month).
There are many business cards that offer rewards programs, which means you could get cash back or earn airline miles for every business expense you charge.
3. Open Vendor Trade Lines
See if the vendors you work with offer credit, and then make sure they report to the three primary business credit bureaus (Experian, Equifax, and Dun & Bradstreet).
This is key: if they don't report your transactions to any of these credit bureaus, you won't build your business credit.
4. Keep an Eye on Your Credit
These actions will help you start to build your business credit, but you need to keep an eye on your credit scores and report to make sure all your activity is being reported accurately.
Knowing your business credit scores will help you when you're ready to apply for financing, since you'll know whether you qualify for a given loan or not.
Planning Out Your Loan
Once your credit is up to snuff, start considering what kind of business loan you want and how much you need. Since you're hiring employees, start by knowing what you want to pay them.
Don't forget to factor in other costs like health insurance and benefits if you're hiring full-time employees.
Next, forecast how quickly hiring staff could help you increase revenues. This may be guesswork to some degree, but it helps you understand how much runway you need to plan for with the loan or line of credit you apply for.
If, for example, you know that hiring an office manager would free you up to close more sales and you estimate that you could bring in an additional $7k a month within three months (and this role's salary is $5k), you know that in 90 days, you should be able to cover that salary out of your own funds, so you might apply for $15-20k in loan.
As part of your planning, make sure to budget how you'll pay the loan back. It can be tempting to take the maximum amount offered, but what will you do if you then have a large loan payment to make each month that you can't afford? You might default on the loan, which would negatively impact those credit scores that you worked so hard on.
Take as much as you need, but know how you'll pay it back. If necessary, you might consider hiring someone part-time until the expense pays for itself and then scale up to full-time help.
Hiring employees is a great step toward growing your business, and the right small business financing can help make it a reality.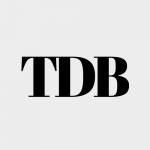 The Daily Buzz combines the pursuit of interesting and intriguing facts with the innate human desire to rank and list things. From stereotypical cat pictures to crazy facts about the universe, every thing is designed to help you kill time in the most efficient manner, all while giving you something to either laugh at or think about!