A car accident can pose an immense financial setback. An accident can come with a high cost of medical bills, lengthy healthcare, repairing and replacing your car, and the opportunity cost of losing work pay due to injury.
Unfortunately, it can take you a few years to recover from the damage that car accidents cause, pay for your car repairs, and pay off the medical debt before bringing your budget to normality.
However, you can speed up this process by following these steps to recover financially after a car accident:
Use Your Savings
Accidents and the costs they bring are unforeseen and unpredictable. Therefore, setting some money aside for rainy days is prudent. A savings fund can be beneficial when dealing with emergencies and accidents.
Its core purpose is to give you a financial cushion during emergencies. However, such a fund is only helpful if you have one set up beforehand through spending time and effort in financial planning.
Your savings fund is the most liquid and accessible source of financing, especially in unforeseen circumstances like an accident. You can withdraw some amount to immediately pay for repairs, and medications or hire a lawyer to file your insurance claim.
Have an Insurance Plan
Having insurance can be a great backup to protect you from the effects of unforeseen circumstances. The ability of an insurance plan to give you financial safety after an accident depends heavily on your insurance policy.
Insurance should enable you to cover part of your medical expenses incurred from the accident, pay for some of the car repairs or value before totalization, cover your salary loss, and even pay a portion of any rental car.
An insurance policy may also help pay for damages caused to anyone involved in the accident but this facility may come with high cost of the insurance policy.
Insurance companies will most likely send some of their officials to inspect the car damage and confirm your eligibility for the claim.
If the accident occurred in the first place because of the negligence or mistake of the other party involved, you will most likely get financial support from the insurance company..
Hire a Lawyer
Filling out insurance claims can involve lengthy paperwork, a lot of evidence and unbearably long waiting time . Insurance companies may not always be on your side and therefore require you to submit detailed paperwork and lengthen the process.
In addition, details of an accident are sometimes complicated, making an insurance settlement much higher.
In events that involve injuries, it is advised to hire a lawyer who is an expert in car accidents to significantly cut down on the time taken in filing and processing the insurance claims.
A car accident lawyer can use their expertise to fight your case and help you receive appropriate compensation in a short period of time which can help you recover from the unexpected financial burden.
You can visit this website to get legal support online through expert attorneys. Enlisting professional help will shorten the time taken for insurance claims approval, take care of lengthy paperwork and ensure that you recover the maximum amount of money from insurance firms.
Crowdfunding
If you don't have the means like insurance, savings, or funds for a lawyer, you can also seek help from your friends, family, and community.
You can try platforms like Fundrazr, Fundly, GoFundMe, GoGetFunding, and JustGiving to crowdfund the money needed for you to recover financially after the accident.
First, you need to understand the platform of crowdfunding you are using to search for the best techniques to make your campaigns run effectively.
File a Lawsuit
If you get in an accident with another car and you're not the one at fault, you may be able to file a lawsuit and get a financial cushion from the other party involved due to their negligence in driving, causing you an injury.
You might have to go through lengthy court proceedings, but they may be very fruitful as the other party will be legally obliged to pay you for your repairs and be fined for their negligence in driving if they are proven guilty.
Endnote
Car accidents are not pleasant to experience. We need to become more cautious on the road by investing in savings and safety insurance and trying our best to avoid car accidents.
If you find yourself in such an unfortunate situation and have to bear huge costs, you can still recover financially without getting into debt.
Consider using your savings, hiring a lawyer to make the most out of your insurance policy, tapping into your emergency fund, or giving crowdfunding a try.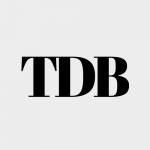 The Daily Buzz combines the pursuit of interesting and intriguing facts with the innate human desire to rank and list things. From stereotypical cat pictures to crazy facts about the universe, every thing is designed to help you kill time in the most efficient manner, all while giving you something to either laugh at or think about!