Studies show that exposure to heavy metals contributes to the development of neuropsychic toxicity and may be one of the main causes of kids' bad behavior.
Unfortunately, according to recent research, popular baby food contains toxic metals that can harm a child's health and development.
How Toxic Metals Damage the Kids' Mental Health?
Toxic metals pass through the blood-brain barrier and accumulate in brain tissue. Besides, the are several reasons why you should avoid heavy metals for your kids:
They displace important minerals, such as zinc and iron, which are necessary for the production of neurotransmitters.
These toxic elements cause oxidative stress, which reduces neuronal plasticity and impairs learning and behavior.
Aluminum accumulates in the immune cells of the brain. This can provoke an inflammatory immune response, which ultimately affects neurological function and behavior.
These are the metals you should avoid while choosing the food for your little one:
Mercury metal – the research shows mercury component is included at least in 32% of all baby food. Mercury is a powerful neurotoxin that passes directly through the hematoencephalic barrier and accumulates in the tissues of the brain and spinal cord, interfering with the function of the neuron. Kids are particularly susceptible to the harmful effects of mercury, and its exposure is associated with an increased rate of behavioral disorders.
Plumbum metal – is a common environmental toxin that adversely affects the babys' neurodevelopment. Studies have shown that prenatal lead exposure alters synapses in the brain, impairing neurotransmission and learning behavior.
Manganese – is a heavy metal, which is necessary for the organism in small quantities to create antioxidant enzymes, for the metabolism of carbohydrates and amino acids, and for development. However, it is dangerous if a kid is breathing chemical dust production and welding, or when drinking water contains high levels of fumes. So, you should carefully check the content of the baby water you are buying.
Aluminum – is a common toxic metal used as a common food additive both for kids and adults. Aluminum is associated with a decline in attention, memory, and learning.
Arsenic – this element has become a common contaminant in soil and groundwater due to its prevalence as a by-product of industrial manufacturing processes. The level of arsenic is connected with the decrease in IQ in children.
How to Avoid Toxic Metals in Kids' Food?
Reducing exposure to toxic metals may reduce the risk of kids' developmental disorders. Parents should also be careful because the brain is especially susceptible to such damage in childhood.
There are several steps you can take to reduce exposure to heavy metals in babies:
Use baby food only from a trustworthy manufacturer because an unknown brand usually doesn't value its reputation so you cannot be sure which exact ingredients are in the content. For example, kendamil formula brand is the winner of the highest award "Grand gold" in the field of food production in 2018 and 2021, as well as the award of Queen Elizabeth II for entrepreneurship in international trade in 2020. That is great proof that the brand values its authority so the ingredients in the content won't harm your little one.
Do not use aluminum pans for cooking. Choose stainless steel or enameled cast iron instead.
Filter your drinking water. Buy a quality drinking water filtration system that removes toxic metals.
Give preference to organic chicken to farm-raised chicken which is usually high in arsenic.
Do not allow toxic metals to enter your home. If your profession involves working with toxic metals, take a bath and change your clothes immediately after work to avoid contaminating your home with heavy metals because children are very sensitive to outside bacteria.
Replenish Vital Minerals and Vitamins
When the kid's body lacks vital minerals, toxic metals take the place of these minerals in the bones, tissues, and brain. Therefore, replenishing the body with the necessary minerals helps prevent the accumulation of heavy metals and enhance their excretion:
Selenium is an essential mineral that may help children with autism fight oxidative stress and dissociation.
Zinc is another important mineral that reduces the toxicity of heavy metals.
Iron suppresses the transporters that deliver toxic metals to the intestinal cells and the systemic circulation.
Supplementing with vitamin B6 may also alleviate heavy metal toxicity. This trace element reduces the accumulation of lead in body tissues.
Some studies prove that probiotics reduce the level of toxicity of heavy metals. Studies show that Lactobacillus rhamnosus and L.Plantarum protect kids' immature organisms against the toxicity of metals. So when you are choosing the baby formula for a newborn, pay attention to the presence of probiotics in the content of the formula.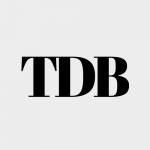 The Daily Buzz combines the pursuit of interesting and intriguing facts with the innate human desire to rank and list things. From stereotypical cat pictures to crazy facts about the universe, every thing is designed to help you kill time in the most efficient manner, all while giving you something to either laugh at or think about!