There is a lot more going on in the inner workings of a restaurant than just cooking and serving food. Behind the glamour of tastefully garnished dishes and exquisite flavours, lie a variety of cookers, extractors, dishwashers and a range of cooling infrastructure. Among these, commercial refrigeration systems stand as a critical component in the smooth operation of any restaurant. The role of refrigeration in ensuring food safety and enhancing customer satisfaction in UK restaurants cannot be overstated.
Recognising the Role of Refrigeration
The indispensable role of refrigeration becomes apparent when one examines its functions. It serves to prolong the freshness and usability of ingredients, keeping them at optimal quality. But beyond preserving food, refrigeration forms the first line of defence against bacterial growth which could lead to foodborne illnesses.
In the UK, the Food Standards Agency (FSA) lays down stringent guidelines for food storage in restaurants. For instance, the agency requires cold foods to be kept below 8 degrees Celsius. Failure to adhere to such standards can result in penalties, impacting the restaurant's rating under the Food Hygiene Rating Scheme.
Ensuring Food Safety
Food safety cannot be compromised in any food service operation. The World Health Organization (WHO) attributes over 600 million cases of illnesses and 420,000 deaths annually to contaminated food. Closer to home, the FSA reports an estimated one million cases of foodborne illnesses each year.
Bacteria such as Salmonella, E. coli and Listeria are common culprits behind these illnesses. These microorganisms thrive in the "danger zone" – temperatures between 8 and 60 degrees Celsius. By maintaining temperatures below this range, proper refrigeration inhibits bacterial growth, thus ensuring food safety.
Beyond bacterial growth, refrigeration is crucial for regulatory compliance. Local authorities conduct regular inspections to assess hygiene standards. Restaurants found in violation of these standards can face severe penalties, including fines and closure. Furthermore, poor ratings can cause significant damage to a restaurant's reputation.
Impact on Customer Satisfaction
While ensuring food safety is paramount, refrigeration plays a further role in shaping the dining experience. The quality and freshness of ingredients contribute significantly to the taste and presentation of dishes. By preserving the integrity of ingredients, refrigeration helps restaurants deliver on the promise of a delightful culinary experience.
In addition to impacting food quality, effective refrigeration helps reduce food waste by extending the lifespan of ingredients. With sustainability being a concern for many modern customers, waste reduction can enhance a restaurant's appeal to the environmentally conscious diner.
Addressing Refrigeration Challenges
Despite its importance, achieving and maintaining proper refrigeration can pose challenges for many restaurants. High-quality equipment and regular maintenance checks can prevent sudden breakdowns and ensure optimal performance. However, the upfront cost and ongoing maintenance expenses can be substantial.
Space can be another issue, especially in city centres where real estate comes at a premium. Restaurants need to carefully plan their refrigeration capacity while optimising the use of space. Solutions such as under-counter fridges and walk-in cold rooms can offer some respite.
Refrigeration systems also account for a significant part of a restaurant's energy consumption. While energy-efficient models are more expensive initially, they can lead to long-term cost savings and support sustainability goals.
Looking Ahead
As technology advances, the future of refrigeration looks promising. The rise of smart, energy-efficient refrigeration solutions will transform food storage in restaurants. Innovations such as remote temperature monitoring and IoT-enabled equipment that predicts potential malfunctions are already paving the way for safer, more reliable refrigeration.
In conclusion, the importance of proper refrigeration in a restaurant operation is vast. It's a critical element for ensuring food safety, regulatory compliance, and reducing food waste. More importantly, it significantly contributes to a customer's dining experience, influencing their perception of the restaurant. By investing in appropriate refrigeration solutions and diligent maintenance, UK restaurants can effectively navigate their journey towards maintaining food safety and enhancing customer satisfaction.
The Economic Aspect
Refrigeration doesn't just affect food quality and safety—it also impacts a restaurant's bottom line. Waste due to spoiled ingredients can add up to significant financial losses over time. By preserving food for longer, efficient refrigeration systems help reduce this waste, leading to cost savings.
Moreover, energy-efficient refrigeration units, while more expensive upfront, often result in lower energy bills over their lifespan. These savings can help offset the initial investment, making energy-efficient models an economically wise choice in the long run.
Conclusion
The role of proper refrigeration in UK restaurants extends far beyond mere food storage—it's a critical component in ensuring food safety, complying with regulations, enhancing customer satisfaction, and even saving money. By appreciating the importance of refrigeration and investing in efficient, reliable solutions, restaurants can provide a safe, enjoyable dining experience for customers and secure their position in a competitive industry.
Embracing the future of refrigeration technology—such as energy-efficient models and smart systems — can also help restaurants stay ahead of the curve, meeting the evolving demands of customers and the regulatory landscape. As we continue to dine out and enjoy the multitude of flavours on offer, we can remain reassured that behind the scenes, the humble refrigerator is working overtime to ensure our meal is not only delicious but also safe.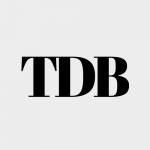 The Daily Buzz combines the pursuit of interesting and intriguing facts with the innate human desire to rank and list things. From stereotypical cat pictures to crazy facts about the universe, every thing is designed to help you kill time in the most efficient manner, all while giving you something to either laugh at or think about!