In recent years, there has been a growing awareness of the importance of sustainability in the packaging industry. With increasing consumer demand for eco-friendly products and packaging, businesses are reevaluating their materials and processes to minimize their environmental impact. Cardboard packaging has emerged as a popular choice due to its recyclability, biodegradability, and renewable source. In this article, we will explore the trends in cardboard packaging use and discuss its costs and benefits in terms of sustainability and efficiency.
So what are some of the most popular cardboard packaging trends?
Sustainable Sourcing and Certification
One of the key trends in cardboard packaging is the emphasis on sustainable sourcing and certification. Businesses are now prioritizing the use of cardboard materials that are sourced from responsibly managed forests and have been certified by organizations like the Forest Stewardship Council (FSC) or the Programme for the Endorsement of Forest Certification (PEFC). This ensures that the cardboard packaging materials are produced with environmental, social, and economic considerations in mind.
Lightweighting and Material Reduction
Another trend is the focus on lightweight and material reduction in cardboard packaging design. Manufacturers are developing innovative solutions to reduce the overall weight and volume of packaging while maintaining structural integrity and protection for the product. This not only conserves resources but also reduces transportation costs and the associated carbon footprint.
Customizable and Digital Printing
Advancements in digital printing technology have enabled businesses to create highly customizable and visually appealing cardboard packaging designs. This allows for better branding opportunities and can potentially reduce the need for additional packaging materials, such as labels and stickers.
Circular Economy and Extended Producer Responsibility
The concept of a circular economy, where materials are used for as long as possible, has been gaining traction in the packaging industry. This includes a focus on extended producer responsibility (EPR), where businesses are held accountable for the end-of-life management of their products and packaging materials. As a result, there is a push to design cardboard packaging that can be easily recycled or repurposed, further reducing waste.
What are the Costs and Benefits of Cardboard Packaging?
Environmental Benefits
One of the most significant advantages of cardboard packaging is its sustainability. Cardboard is a renewable resource, as it is made from cellulose fibres derived from trees, which can be replanted and regrown. Additionally, cardboard is easily recyclable and biodegradable, making it an environmentally friendly choice for packaging materials. The lightweight nature of cardboard also contributes to lower transportation costs and reduced greenhouse gas emissions.
Economic Benefits
Cardboard packaging can offer cost savings for businesses in several ways. Firstly, the raw materials are often less expensive than those required for plastic or metal packaging. Secondly, the lightweight nature of cardboard reduces transportation costs, as mentioned earlier. Thirdly, advances in digital printing technology have made it easier and more cost-effective for businesses to create visually appealing and customizable packaging designs, potentially reducing the need for additional materials and marketing efforts.
Versatility and Customization
Cardboard packaging is highly versatile and can be customized to suit various product shapes, sizes, and weights. This flexibility allows businesses to create tailored packaging solutions that provide effective product protection, presentation, and brand identity.
Challenges and Limitations
Despite its many advantages, cardboard packaging does have some challenges and limitations. For instance, it may not always be the most suitable option for products that require moisture or temperature-resistant packaging, such as perishable foods or certain pharmaceutical products. Additionally, while lightweighting and material reduction efforts can improve sustainability, they must be carefully balanced with the need to maintain the structural integrity and protective capabilities of the packaging.
Conclusion
Cardboard packaging has emerged as a choice for businesses seeking sustainable packaging solutions. The material's recyclability, biodegradability, and renewable source make it an environmentally friendly option, while its versatility and cost-effectiveness provide added benefits. However, it is crucial to recognize that cardboard may not be suitable for all applications, particularly those requiring moisture or temperature-resistant packaging. For these sorts of applications, it may be better to opt for an environmentally responsible shrinkwrap material and invest in an efficient shrinkwrap packaging machine.
To maximize the sustainability and efficiency of cardboard packaging, businesses should focus on implementing sustainable sourcing practices, lightweight and material reduction strategies, customizable digital printing, and circular economy principles. By doing so, they can create packaging solutions that not only reduce environmental impact but also deliver cost savings, improved branding opportunities, and enhanced product protection.
Moreover, it is essential to consider that the choice of packaging materials should be determined on a case-by-case basis, taking into account the specific requirements of each product and the broader environmental implications. By carefully evaluating and balancing these factors, businesses can make informed decisions about the most appropriate packaging solutions for their needs, ultimately contributing to a more sustainable future for the packaging industry and our planet.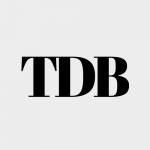 The Daily Buzz combines the pursuit of interesting and intriguing facts with the innate human desire to rank and list things. From stereotypical cat pictures to crazy facts about the universe, every thing is designed to help you kill time in the most efficient manner, all while giving you something to either laugh at or think about!