If you're asking if radios are still relevant today, they sure are. This is especially true in marketing. Radios are a mainstay of advertising, and it has control over a significant portion of marketing since 1922.
The radio industry has maintained an empire that consists of talk shows, paid adverts, music, etc. However, due to the advancing technology of the 21st century, one might say that radios have lost their popularity.
Some people might agree with that, but when you say that radios are old school, I might disagree. There is nothing old school about radios.
In fact, with the rise of Pandora and Spotify, one can say that radios are even more relevant today than ever.
That said, with the ability for people to connect their smartphones to their cars' infotainment, you can say that radios are still widely used today.
Listening to music or news is a part of daily American life, whether it's from the comfort of their home in NYC or in their car on their way to work in Miami. Radios are still relevant today, and here are reasons why.
1. Everyone Likes to Tune in for Music
People of all ages, regardless of background, love music. One can even say that music is a universal language since people, regardless of race and country of origin, can communicate with each other via music.
That said, music can connect a lot of people. Whether it's in the mall or the car, music can reach out to you no matter where you are. If you're wondering if people are still using radios nowadays, you might be surprised.
90% of people over the age of 12 almost always turn on their radios and tune in to radio stations at least once a week, and the average listener can tune in at least 13 hours weekly regularly. Also, 61% of that population has tuned in to online radio stations and streaming services like Pandora and Spotify.
2. Localized Information
Not every community news can reach the mainstream. In fact, it rarely does, unless it's big enough to be a huge issue. It's even harder for the information to reach TV stations and newspapers.
That said, localized community news can easily reach the ears of people via radios. Radios have the freedom to air any kind of news and can even do live broadcasts of any events in the community.
For example, they can do the weather forecast in a particular state.
If you're wondering if your local school is closed due to the weather, you can hear about that on your local radio station, or if you're looking for a job in your local area, you might just hear one in your local radio station. People can be connected by the radio's power no matter how small their community is.
3. Radio Content Is Made to Be Engaging
Because of streaming services and other digital competitors radio stations have, they are more than willing to keep their listeners more engaged to keep them tuned in their stations.
This is even harder because when radio stations change their content regularly, it can cause interruption for the people listening to them.
Radio stations have been a part of Americans' daily lives for a long time now, and thus, people are tuning in to them almost every day because of the content they use to keep people engaged.
This is why radio stations need crucial planning to avoid losing listeners and keep their content fresh and engaging other than just playing music, like doing variety shows and talk shows.
4. Radio Content Is Free
Unlike streaming services and online FMs, radio content is entirely free since they don't have to take in people's money to monetize their content.
Radio stations monetize their content via the people that tune in, and the advertisement offers they get from brands.  Not only that, but podcasts are also free, unlike online podcasts that cost money.
5. Pinpointed Commercials Due to Localized Targeting
Radio advertising is still as relevant today as it is in the past. Why? This is because of pinpointed advertisements. Pinpointed advertising is a lot like serving people their favorite meal in the time where they are expected to eat it.
With this, brands can save a lot of money, which is why many of them are still engaging in radio advertising these days. Because it is less costly, brands can manage their budget and their targeted audience more.
Also, due to the potential of pinpointing advertisements, commercials can reach local communities and target very specific markets using local radio stations.
That said, a well-crafted advertisement can provide the insight needed for it to reach local communities.
Once brands relate to their target audience, they can craft even more engaging commercials to keep people buying the products.
6. Radio Content Can Build Trust
Radio is a very personal medium. In fact, radio stations take advantage of this connection by creating content that their audiences can relate to effectively.
While online streaming services and other online content keeps people engaged with their services and content, radio stations keep their listeners engaged via emotional play.
Because of this emotional relationship and a strong sense of bond, one can say that radios are still very relevant these days.
In a figurative sense, radio stations take advantage of their listeners' imagination by using different sound effects for their radio drama shows.
With the use of voices, sound effects, and music, they can help their listeners create an imaginary world that can keep them tuning in day and night.
Even brands use this technique to keep their users interested in their products.
Takeaway
Even though many people are saying that radios are not relevant nowadays, this is not true at all. Yes, radios and radio stations are being overshadowed by online streaming services.
However, its content can still keep their listeners engaged with the local news, coverage of local events, podcasts, and of course, music. Oh, and did I mention that it's all free?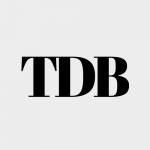 The Daily Buzz combines the pursuit of interesting and intriguing facts with the innate human desire to rank and list things. From stereotypical cat pictures to crazy facts about the universe, every thing is designed to help you kill time in the most efficient manner, all while giving you something to either laugh at or think about!