Could you argue your own case in court? Yes. Anyone may attend "pro se," which means "on one's behalf," according to the law. However, the chances might be against you if you represent yourself.
At first, it might seem like a good idea to represent yourself in court. Still, you should examine the advantages and disadvantages before doing so.
It is best to avoid doing this even if it could make you feel proud and enable you to save money on your case.
If you know nothing about the law, you will not be able to navigate the legal mazes of the complex criminal justice system on your own. Remember, it is better to seek help than look helpless in front of the judge and jury.
Your battle may end in failure if you do not have competent legal representation. So, you should never represent yourself in court for the following three reasons:
1. You Will Already Be in a Bad Position
It is almost guaranteed that the opposing party will be represented by a lawyer or legal team with considerable expertise in the law.
They will be far more knowledgeable about the law than you are, and they will have all the tools necessary to successfully prosecute you.
You will already be at a disadvantage since you lack legal representation of your own.
Court clerks are responsible for maintaining court files and offering information.
However, they cannot provide case evaluations or strategies or fill out documents. You are not allowed to get legal counsel from judges or court personnel.
The good news is that most judges will take the time to go through your rights and strongly advise you to get a seasoned defense attorney, especially if jail time is a potential punishment.
2. A Lawyer Will Have the Required Practical Experience to Successfully Run a Courtroom
Self-represented individuals are inexperienced and lack specific knowledge. They could say things that undermine their position while seeking to argue their case.
For instance, the accused may not be able to legally refute the allegation based on information he feels is supportive of his case.
If you hire a lawyer, they will have extensive experience interacting with judges, juries, police, prosecutors, and other attorneys.
They will be well aware of what drives these individuals, and they will have a variety of plans in place to guarantee you receive the finest defense.
3. You Will Become Overly Immersed in Your Case Emotionally
If you have been charged with a crime, you need someone by your side who can handle charges that you might find distressing or unpleasant while remaining composed and level-headed.
You run the danger of becoming defensive and irritated when the charges or supporting evidence are given to the court if you represent yourself.
Your every word, deed, and gesture will be scrutinized in court, and the way you respond may adversely affect the verdict of the judge or jury.
When they are under pressure, people who are speaking for themselves frequently grow uneasy and defensive.
According to Milwaukee trial lawyers, instead of disputing the data, you can use emotive arguments, which will lessen your impact. Not having a legal defense or a smart trial strategy will significantly reduce your chances of winning the case.
A terrible outcome for your case is typically the result of disrupting the court call (i.e., the court's docket) and upsetting the judge.
The Bottom Line
These are a few of the reasons why it is recommended to work with a seasoned attorney rather than defending yourself in court.
As no two instances are ever identical, you will probably come in front of the judge with a lot of theoretical information that could be unhelpful.
You should avoid this at all costs since the danger involved is not worth it. It is important that you secure legal counsel as quickly as you can if you have been arrested.
The best course of action is to get an experienced attorney if you are going to court for either a criminal or civil matter.
It is never a good idea to show up in court representing yourself because you are lacking the expertise a lawyer has. Apart from that, you will also be down looked at by the other members in the courtroom.
And to be honest, there is a high chance that you would make a fool of yourself. This is why we highly recommend choosing a skilled attorney for any case.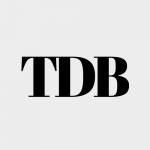 The Daily Buzz combines the pursuit of interesting and intriguing facts with the innate human desire to rank and list things. From stereotypical cat pictures to crazy facts about the universe, every thing is designed to help you kill time in the most efficient manner, all while giving you something to either laugh at or think about!