Owning a home can be a great joy for many individuals. It can be a very freeing experience to be able to do what they want with their home without worrying about the landlord getting angry.
Unfortunately, getting away from the restrictions of a landlord also means being responsible for their own repairs.
There are many appliances that provide benefits that are necessary for keeping a safe and comfortable home. When an appliance breaks down, it can bring the household to a grinding halt.
Repairing an appliance can often be very costly. Fortunately, there are options to help in these situations.
1. Basic Home Appliances
Most homes have similar basic appliances they need to keep their home running properly and safely. These appliances include the refrigerator, stove, dishwasher, and even the microwave.
Without these things, food preparation and storage can be difficult. A warranty for your appliances can help keep them running and providing those necessary benefits.
Even with proper maintenance and careful use, appliances will break down at some point.
Even new appliances can break down. For many individuals, it can seem like newer appliances break down as soon as their manufacturer warranty runs out.
Fortunately, there are home warranties that can provide continuous coverage for the home's basic appliances.
2. Cost and Frequency of an Appliance Breakdown
For many people, it can seem like an appliance breaks down at the worst possible time. This could be when money is especially tight due to another emergency or even the night before a big party.
Although the appliances do not actually break down at these moments, they can break down during specific seasons for a variety of reasons.
The summer months can be especially hard on many of the home's appliances. Refrigerators may have to work especially hard to keep food cold when it is extremely hot.
Extreme temperatures in the basement can put a strain on the washer and dryer. This can increase their likelihood of a breakdown.
Having the appliance repaired can be rather costly and difficult when the home's budget is tight. The average repair bill for many appliances can be more than $200 for each service call.
For microwaves, the cost of repair can sometimes be more than a new unit cost.
Fortunately, there are methods for keeping the cost of appliance repair affordable. A home warranty can offer protection for all the basic appliances in a home.
They can cover the cost of repair or even replacement when necessary.
3. How a Warranty Can Protect the Appliances
A home warranty can provide protection for the appliances of a home. The basic appliance warranty covers the standard appliances of the kitchen.
These include the refrigerator, stove, dishwasher, and built-in microwave. With the basic appliance warranty, when a breakdown occurs, it is covered, regardless of when it occurs.
A home warranty is basically a service contract with the warranty provider. A set amount is paid for the cost of the warranty and coverage is provided.
For those purchasing a home, coverage begins immediately. For those already in the home, some coverage may not begin until after having the contract for a year.
Once covered, when an appliance breaks down, policy holders simply make a claim with the warranty company. The company will then send a service provider to the home to take care of the problem.
In many cases, the homeowner simply pays a set fee that was established in the terms of the warranty for the repair regardless of the type of repair.
If the appliance is beyond repair, this service call will provide a replacement unit for the homeowner. This too is at the same set price for the service call.
For many people, an appliance warranty could save them hundreds or even thousands of dollars on repairs or replacements.
4. Other Appliances in the Home
Many homeowners have more appliances in their home than just the basic kitchen appliances.
Although these additional appliances may not be covered by the basic appliance warranty, they can be added to the coverage for an additional cost.
Almost any additional appliance kept in the home can be added to the protection provided by a home warranty.
Those property owners with an additional refrigerator or a stand-alone freezer can have it added to their policy to extend protection for any repairs to these appliances.
Washer and dryer systems, wine coolers, water softeners, and other appliances needed to keep a home running can be included in the home warranty.
Those who have or are considering getting a pool or spa for their home can even have this equipment added to the warranty coverage.
A home warranty can be easily customized to meet the needs of almost any homeowner. This can provide complete protection for any appliance in the home.
It can also help to save the homeowner's budget without the risk of costly repairs showing up unexpectedly.
5. Protecting Home Systems
Although the appliances in a home are necessary for many of the regular functions of a household, they are not quite as important as the various systems in a home.
It can be quite difficult living in a home without heating or cooling. Electricity and water are also very important systems needed for any of the household's appliances to even work.
A home's furnace can be very expensive to repair. Depending on the problem, an electric furnace repair can run $300 or more.
If it is a gas furnace, the repairs can range from $375 to $1.200. As the repair costs may vary so much, it's important to hire the right HVAC company, like Magnolia Heating and Cooling. As a result, you'll be able to save money and be certain that the furnace repair was efficient. Electrical and plumbing repair costs often depend on the hourly rate charged by the service technician.
Fortunately, a home warranty can provide protection for these systems as well. Many home warranty companies offer systems coverage that can be combined with the appliance warranty to cover all the needs of the home.
There are even additional coverage options that can protect other systems and even structural aspects of a home. Many home warranties can be completely customized to meet all the needs of the homeowner.
This ensures that, when a problem arises, it can be handled with ease by calling the warranty company to send the right professional to the home.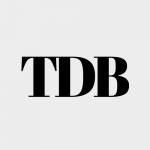 The Daily Buzz combines the pursuit of interesting and intriguing facts with the innate human desire to rank and list things. From stereotypical cat pictures to crazy facts about the universe, every thing is designed to help you kill time in the most efficient manner, all while giving you something to either laugh at or think about!