The life insurance industry of today is a very different animal from what it was in prior decades. It's been shaped by several eras of great adversity, such as the financial crisis of the late 2000s.
More recently, life insurance businesses have begun bracing for the social, political, and economic impact of COVID-19, which is yet to be determined in full.
Nonetheless, experts have their eyes on the state of the life insurance industry and the common experiences that carriers will share in the future.
Given the current climate, what should life insurance companies expect to happen in 2021 and in the years that closely follow?
Here's a shortlist of trends that now rule the industry and have kicked off an insurance digital transformation. Keep these in mind, as they may affect key decisions that you have to make for your own company.
The Deployment of Stopgap Measures by Insurance Carriers
The first observation is that insurers are operating in crisis mode, and they'll likely do so even after a lasting solution to COVID-19 is found.
That said, carriers can expect their peers to deploy stopgap measures, like keeping premiums flat and offering rate cuts or rebates to loyal customers.
There may be instances that stopgap measures like the right recourse for your own customers, so you must be ready to administer and evaluate them.
The Death of One-size-fits-all Life Insurance Programs
The second key takeaway for life insurance companies is that this generation's idea of a good insurance package isn't the same as the last one's.
Instead of the all-in-one insurance programs that were popular decades ago, there's a greater demand for personalized products that resonate with different customer profiles.
More customers are also looking for decoupled or unbundled products that they can sign up for piecemeal.
This is an insight that you should consider closely, as it may guide the direction of your future product development plans.
The Demand for Quicker and More Seamless Life Insurance Delivery
Not only will customers seek variety from their insurance programs, but they'll also want greater accessibility, faster service, and multi-platform integration.
Their ideal carriers will allow them to complete insurance processes with just a few clicks of their computer mouse or taps on their mobile screens.
It will no longer be acceptable for them to make so many requests on different channels or to wait weeks for responses.
Your response to this trend is simple: to find solutions that enable this standard of business efficiency and technological acumen.
The Move to Consolidate Customers' Life Insurance Data for Multiple Platforms
A fourth observation is that data analytics will see wider usage in the coming years. Life insurance companies will harness the power of big data to cater to individual customers' needs.
One example is the usage of customer portals, which are not unlike the patient portals used by hospitals. Insurers will be able to use a single source of truth to host, consolidate, and process customers' insurance data online.
Customers won't have to fill up the same forms over and over again to enter pertinent information for their life insurance policies. It will already be on the platform and ready for the quick response of the company.
As an insurer, you may already be able to envision the value this adds to your customers' experiences. It's your cue to explore using better data analytics solutions for your own company.
An Increasing Reliance on Automation Technologies
The last trend to take note of is the increasing dependence of life insurance carriers on automation technologies.
Companies will rely more heavily on these technologies to cut their administration costs, as it enables their staff to work smarter.
Automation may be used to fulfill various tasks in the insurance process, such as underwriting, quotation, billing, and claims processing.
With the rote tasks taken care of, life insurance staff will then be able to dedicate time and energy to more complex issues.
Tapping into automated technologies may magnify the work done by your staff, not necessarily replace it. Thus, it's worth checking out where you can introduce automation.
Final Words: a Call to Action for Life Insurance Companies
From these five notable trends, a life insurance company like yours can learn the following lessons:
It's important to be aware of whole-of-industry activities and to learn about how your peers are responding.
The impact of the current socio-economic and health crises will be felt in the industry for a long time. Thus, you must already have a recovery plan in place for your own business.
You must strive to stay competitive and be the ideal carrier to customers, in both good times and in bad.
Customers are seeking trustworthy insurance delivery more than ever to protect their health and the wellbeing of their families. If your company can step up and fulfill these needs, you'll be guaranteed a favorable legacy.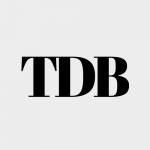 The Daily Buzz combines the pursuit of interesting and intriguing facts with the innate human desire to rank and list things. From stereotypical cat pictures to crazy facts about the universe, every thing is designed to help you kill time in the most efficient manner, all while giving you something to either laugh at or think about!