Potholes are the banes of every car, especially in Colorado. Many of those potholes can easily become skin holes when drivers are unknowingly going all over them.
Even if they don't, constantly going over potholes can cause lots of damage to your car. For this reason, you should learn how to efficiently avoid potholes, to stay away from any potential issues.
Here are some tips for you to do that.
Don't Tailgate
Traffic in Colorado can get very tough, and tailgating is something that many drivers practice to get to their destination faster.
The problem is that when you are tailgating, you may not see potential potholes in front of you.
Many Boulder car accident lawyers say that tailgating is one of the main reasons why drivers cause mass accidents, as they don't have enough space in front of them to avoid a potential disaster.
Slow Down on Rough Roads
If you reach a road that seems rough around the edges, you may want to slow down. If the road doesn't look nice and smooth from the start, you can bet that there will be some potholes here and there.
By slowing down on these roads, you will increase your reaction time along with your control, allowing you to avoid a pothole.
Keep Both Hands on the Steering Wheel
Around 40% of drivers use only one hand when they are holding the steering wheel of their car. This is something that can significantly affect their driving control, as two hands are recommended for full control.
You must keep your hands in the 9 o'clock and 3'clock positions, as it will help you when steering around the potholes. Don't just go for the 12 o'clock position simply because it makes you look cool.
Be Careful of Puddles
Where there is a puddle, there is a good chance that a pothole will be there as well. The problem with water-filled potholes is that you cannot see how deep they go.
They may be small and insignificant, or they may be big enough to cause you to get stuck. If you come across such a puddle while you are driving, try to avoid it as much as you can.
Don't Swerve Violently
We say, "avoid the potholes," but this does not mean you should start panicking and swerving. Instead, you need to be calm and avoid the pothole with a smooth steering movement.
If you jerk your car violently, then you can lose control of your vehicle and cause a multi-car accident. It doesn't matter if you tried to avoid the pothole, you will still be considered at fault.
Avoid Well-worn Areas
Many of the potholes happen on the lane of the road closest to the pavement. Trucks and buses often use that lane, and because of the extra weight that presses against the pavement, potholes are formed.
You have more chances of coming across a pothole by driving in the right lane than on the left lane. So, choose your lane wisely, especially when driving on the highway.
Focus on Your Driving
Distracted drivers represent one of the main causes of accidents, which is why you need to focus on your driving. Don't text while you drive, avoid talking on your phone – and whatever you do, don't take your eyes off the road. Potholes can startle people when you drive over them, and the jerking caused by that can easily lead to an accident.
Keep Your Tires Properly Inflated
If your car tires are not properly inflated, you will feel every pothole you cross over – even the smaller ones. In the long run, this kind of stress on your vehicle can cause a lot of damage. Keep your tires properly inflated, as this can absorb the impact delivered in your car by potholes. Plus, it will make driving more comfortable for you, so it's a bonus.
Don't Brake
You might be tempted to hit the brakes on your car as you are going over a pothole, but you may want to refrain from doing that. The jerking induced by the sudden braking can cause more damage than it does good – especially if you have people driving behind you. Sometimes, taking the pothole last second is a lesser evil than anything else.
The Bottom Line
Potholes can be a pain to deal with and should be avoided as much as possible.
Pay attention to the speed limit, keep your steering smooth and make sure your eyes stay on the road. Your car will thank you later.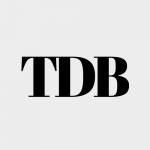 The Daily Buzz combines the pursuit of interesting and intriguing facts with the innate human desire to rank and list things. From stereotypical cat pictures to crazy facts about the universe, every thing is designed to help you kill time in the most efficient manner, all while giving you something to either laugh at or think about!