If you are involved in a car accident caused by someone else, you already know the drill. You are entitled to ask for compensation for medical bills, any damage, and other losses from the insurance company.
Car accidents are stressful enough, but even more so if the accident is partially or entirely your fault.
What happens if you are the one who caused the car accident? It does not matter if you were on your phone, speeding, or anything else because the stress and the guilt are overwhelming either way.
The consequences can be fatal. For example, recently there was a car and truck accident in Pascagoula where unfortunately two people died.
The first thing the truck driver did was hire a Pascagoula truck accident attorney to resolve the case successfully.
Unfortunately, these accidents happen a lot. But car accidents are different from truck accidents. Here is what you should know about car accidents, especially if you are the one who has caused them.
What if You Are at Fault in a Car Accident?
If you are at fault in a car accident, you will have to pay for the losses of the other driver and anyone else who is injured. You will be responsible for paying any damages and the medical bills.
But, if you are partially at fault in the accident, there is a chance you might be able to get some compensation for your injuries and damages too. If this situation ever happens, speak immediately with an experienced car accident lawyer.
What to Do if You Think You Caused a Car Accident
The first thing you should do after a car accident is trying to stay calm, whether you have caused it or not. Second, never leave the scene of the accident.
Every state has different laws about stopping after a car accident and remaining at the scene.
If you, as a driver, know you broke the law or might be subject to other criminal charges, you might be tempted to drive away from the scene to avoid the consequences of your actions. Don't do that.
If you leave the scene of the car accident, you are facing arrest and criminal charges for hit and run. Also, it is always good to provide help to anyone who needs it, or you can call for help.
The bare minimum you can do is to exchange your contact and insurance information with the other driver involved in the accident.
Call the police or 911 directly so someone can respond to the scene quickly.
While you are waiting for the authorities, keep the details to yourself as much as you can. In these situations, the other driver may want to confront you.
Stay grounded and do not admit fault and do not apologize. People usually start apologizing but it is better not to. Do not admit any negligent acts to the other driver.
Avoid the following:
Do not talk about whose fault it is
Do not talk about what you did before the accident
Do not make any statements or apologize
Do not ask the other driver any questions
Keep the communication to a minimum but be polite. Your responsibility is to provide help if anyone needs it and give the basic information to the other driver such as your name, insurance information, phone number, and license plate number.
When the police arrive, stay calm and give them a statement about what happened. The police will file a report. They will ask you some questions and examine the damage to your car.
Afterward, contact your insurance company. No one wants to make this call but it is necessary. Then, contact a car accident lawyer even if the accident was your fault.
There are many benefits to having a good lawyer who knows how to evaluate the situation and your options.
The Bottom Line
People usually ask about what would happen to them if they are at fault in a car accident, and what they usually mean is that they want to know what will happen to them legally.
The question of fault isn't always clear. Sometimes the law applies the facts of the accident differently than you would expect.
Generally, never assume that you are at fault for an accident even if you are pretty sure you are and believe you have done something wrong.
That is why it is important to hire an experienced car accident lawyer who will consult you in a proper manner and help you to legally right the situation.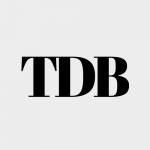 The Daily Buzz combines the pursuit of interesting and intriguing facts with the innate human desire to rank and list things. From stereotypical cat pictures to crazy facts about the universe, every thing is designed to help you kill time in the most efficient manner, all while giving you something to either laugh at or think about!