New York City has been one of the cities hardest hit by the Coronavirus pandemic. In addition to that, the city is also experiencing rioting and protests in the wake of the George Floyd tragedy.
With non-essential businesses being shut down for over two months, a lot of New Yorkers are ready to get out and about. While phased reopening has begun in other parts of the state, New York City has remained on lockdown. But there's hope that the residents of New York City will be able to emerge again soon!
In order to begin reopening and moving into Phase 1 in New York, the 10 regions must meet a set of seven criteria.
All of the 10 regions except for New York City have met those criteria and begun the process of reopening. At this point, NYC has only met seven of the 10 criteria.
Governor Coumo announced last Friday that he anticipates all seven benchmarks to be met in New York City by June 8th and that Phase 1 of reopening will begin.
While this won't be the reopening that some people long for, it will allow many businesses that have been shuttered since March to open for curbside or in-store pickup. Gyms, salons, and many other venues will still remain closed.
The businesses that will be allowed to reopen in phase 1 included:
Construction
Agriculture, Forestry, Fishing, and Hunting
Retail (pick-up orders only)
Manufacturing
Wholesale trade
Social distancing guidelines and recommendations will still be in place, but things should start progressing toward normal. Businesses such as NYC psychic readings have been making accommodations for their lack of business by offering different services such as phone readings and more.
For each type of business that is reopening, specific social distancing and sanitization guidelines will be in place. People should still plan to stay six-feet apart and wear a mask while in public. They should also continue to wash their hands regularly and sanitize all frequently touched objects.
At this point, it is unclear when New York City will progress into Phase 2 of reopening. Seven of the 10 regions have already reached Phase 2 and have begun to relax their restrictions.
At a minimum, New York City will remain in Phase 1 for at least two weeks without seeing rising Coronavirus cases in order to progress to Phase 2. If it turns out that Coronavirus cases increase, the number of hospital admissions rises, or the hospitals start to reach their capacity for treating Coronavirus cases, New York City could stay in Phase 1 longer or could even regress back to lockdown.
Officials have been thrilled to see the number of Coronavirus cases and resulting deaths drop in the last month, and they do not want them to rebound.
Once Phase 2 begins, more businesses will begin to open, but some will still remain closed. These are the types of businesses that will remain closed during Phase 2:
Indoor malls. Outward facing strip-malls will be allowed to open.
Dine-in restaurants and bars. Restaurants and bars will still be able to take to-go orders, but people won't be able to eat on site.
Large gathering/event venues. This includes anywhere that hosts conferences or live events in front of an audience.
Gyms, fitness centers, and exercise centers.
Video lottery and gaming casinos.
Indoor movie theatres.
Places meant for amusement. Examples include: zoos, amusement parks, aquariums, carnivals, etc. Whether indoor or outdoor, businesses in this industry will not be allowed to open.
As the number of Coronavirus cases continues to drop in New York City, restrictions will keep relaxing. At this point, officials have not released a projected date for the region to progress past Phase 2.
Even once past Phase 2, residents shouldn't expect that things will return to normal immediately. Restrictions and safety guidelines will likely be in place through at least the end of the summer.
People across the city are ready to get back to some of their favorite places. The restaurants and bars that they love are ready to serve again, even if it is curbside.
Many of the niche mom-and-pop locations that have taken a hit in this time are ready to get back to business and provide the service that their community misses.
As the city sees more progress in its battle with the Coronavirus, businesses and organizations will start to reopen as they can, and people will be able to get back to some semblance of routine.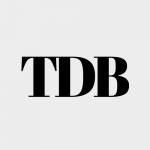 The Daily Buzz combines the pursuit of interesting and intriguing facts with the innate human desire to rank and list things. From stereotypical cat pictures to crazy facts about the universe, every thing is designed to help you kill time in the most efficient manner, all while giving you something to either laugh at or think about!