Whether a business is pursuing an exit strategy and wants to sell or another bigger firm intends to buy a smaller company with a better pool of talent and strategic advantage, every merger or acquisition begins with prudent and best possible intentions.
However, not every transaction turns out to be successful. Let's find out why.
Common Reasons Behind Failed Mergers and Acquisitions
There are so many reasons behind failed M&A transactions. Based on M&A insights, these may include:
Inaccurate valuation of the businesses
Unexpectedly longer due diligence
Less or no involvement of technology
Current situation of the industry and, of course,
The economic conditions
For example, mergers and acquisitions have slowed down globally due to soaring inflation, the Russia-Ukraine conflict, increasing labor costs, and economic uncertainties.
As per merger and acquisition news, a large number of investors want to sit this phase-out, and M&A activities are likely to remain relatively slow in different sectors.
On the other hand, healthcare M&A trends are different and seem very promising. That's because, despite economic turmoil, 60% of investors in the healthcare and life sciences industry plan to stretch their investing activities.
The question stands, how to increase the chances of successful mergers and acquisitions? Here are some expert strategies and useful tips to boost the success ratio of M&As.
How to Make Mergers and Acquisitions Successful?
For a successful bargain, it is important to know how you define success. That said, what are your strategic goals related to a merger or acquisition?
Do you intend to acquire tangible assets of another company or penetrate a new market section? Knowing what to achieve from a deal is the first step to a successful M&A.
Do the Research Thoroughly
Thorough and open research is important whether you are looking for target companies or acquirers. At this stage, it won't be wise to limit your research to one or two options.
That's because comprehensive research may help you uncover new perspectives or identify the loopholes in your assumptions. Try to look for as many opportunities as possible.
Employ Technology to Simplify the Transaction
It's a no-brainer that communication between sellers and buyers is one of the most important success factors in mergers and acquisitions.
Email or similar platforms don't cut it anymore; only real-time communication can save time and energy.
The global M&A community has been using real-time technologies like virtual data rooms to solve communication woes.
Virtual or online data room software is a cloud-based business solution for safe and fast communication and data sharing.
It gives buyers and sellers a central place for real-time communication, and most importantly, it is fully secure.
The users in data room software can easily manage video or audio meetings, send emails and engage in group or one-to-one conversations through chat messengers.
They can also do quick Q&A sessions via Q&A modules in virtual data rooms.
Ensure Secure and Fast Due Diligence
Many mergers and acquisitions are called off during the due diligence stage. That's because the process usually takes time, but several factors can stretch this process way more than expected.
For example, the sellers may show reluctance to share sensitive corporate information. On the other hand, there will be frustration if sellers don't have easy access to due diligence documents.
A virtual data room M&A is arguably the best response to the challenges mentioned above. As a remotely accessible document repository, it allows buyers to access due diligence files anytime, at their own pace.
Similarly, the sellers can sort out data security issues by controlling the flow of documents in the VDR. They can decide how much access they should give to buyers and which documents need additional protection. For such documents, they can use security features like fence-view mode or NDAs.
Get Professional Help From M&A Experts
It is highly likely that the transaction may not proceed according to the timeline you set. Yes, you can create a timeline based on your expertise and research, but keeping things on track is practically super challenging. That can be due to widespread economic issues, sellers getting cold feet, and a financial hurdle.
The best way to tackle these issues is to have M&A experts on your team, as they will be helpful in multiple ways.
An experienced M&A facilitator will help you with best practices, share case studies on successful mergers and acquisitions, provide better analysis of the company, and create expert strategies to close the deal successfully.
Key Elements to Successful M&As: Parting Thoughts
Companies that are not involved in frequent M&A transactions usually lack the professional expertise required. They can start with having an M&A expert on their side and streamline the communication and due diligence phase through technologies like virtual data rooms.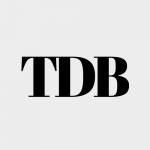 The Daily Buzz combines the pursuit of interesting and intriguing facts with the innate human desire to rank and list things. From stereotypical cat pictures to crazy facts about the universe, every thing is designed to help you kill time in the most efficient manner, all while giving you something to either laugh at or think about!