If you are a proud camper owner, you already know that this type of vehicle requires paying attention to some additional things when it comes to maintenance – it does not matter whether it is a used vehicle like the ones from Oaktree Motorhomes or a brand new one.
You have to take care of many systems, like electrical or water systems, and know much more about repairs, especially when hitting the road.
Fortunately, in this article, you can find a lot of helpful information on the most common RV repairs and maintenance, including some ways you can fix them when you don't have much time.
You can read about electrical shortages and damages, water line issues, roof leakages, and many more. Read on and make sure you can deal with anything!
Electrical Shortages and Damages
The RV is a complex and electrically heavy vehicle, so it is not surprising that electrical shortages are the most common repairs.
You have to know how to deal with them, especially when you are far from home. Of course, if you don't want to get involved with electricity-related issues yourself, you can have it done by professionals.
For example, electrical shortages can happen because of a loose or broken connection in the system. In this case, you just need to check all connections and reconnect them if that's the case.
Another common issue is the break of an electrical wire itself. This can happen when you are driving over bumps, if there is too much load on the battery or if you use electrical appliances that require a lot of energy.
All in all, it can be pretty simple to repair. You just need to replace the wire and make sure that it won't happen again.
Water Line and Water Pump Issues
Water lines can be damaged in many ways, but they are most frequently connected with water leaking from them.
Usually, this happens because of external damage, like a bump on the road, which leaves a dent in the pipe. Other most common RV's water system issues include:
clogged in-line filter
worn or damaged pump impeller
clogged water lines
fractured pump housing
inoperative pump-drive belt
punctured diaphragm
If you see any leaks, make sure that they are not in your water tank (you will lose all your water). For example, you can temporarily seal up the hole with duct tape until you have the time to do it properly.
If the water line is actually broken, then you will have to replace it entirely. But if not, just drive carefully and avoid bumps on the road.
Water pumps are one of the most common problems with RVs and often require replacement. Usually, this happens because of the lack of use.
When you leave your RV in storage for a long time, especially at high temperatures, water pump seals can harden and make the pump work improperly.
Roof Leakages
When you are driving with a camper on your car, you need to make sure that your roof is fine and has no leakages.
If it does, then you could end up with tons of water falling on your head and damaging your vehicle.
In order to fix a leak on your roof, you need to know where exactly it is coming from. You can easily do it by fixing a piece of paper under the place where you hear the leak and then looking at it for any signs of wetness.
After that, you should cover the area with masking tape and then put roof sealant or silicone on top of it to make sure that this doesn't happen again.
AC Unit Issues
Air conditioning units are essential for most campers, as it is essential to feel comfortable inside your vehicle, especially during long-distance rides.
However, problems with air conditioners are more common than you would like them to be.
The most common problem is the lack of cooling in certain areas of the vehicle, especially when only one part of the RV is cooled down while another one is warm.
This means that there might be a problem with the air conditioner's fan or setting, so check them first.
If this is not the case and your air conditioner still does not work correctly, then maybe there is a problem with the compressor or its wiring.
In either case, ask for professional help to determine what is wrong with your air conditioner and how much it will cost to repair it.
Heating Issues
When you are looking for an RV, don't forget about the heating system. You should check if there is a good heating system in it or not – because without one, your RV will not be worth anything.
That's why you need to be careful because your heating system can fail when you least expect it.
For example, it might break and stop working while traveling or camping somewhere cold and far from home.
In order to deal with this problem, make sure that you have a spare heater and/or additional heating sources in general (like space heaters) when RVing during the winter months.
Windshield Wiper Issues
Windshield wipers are often used in bad weather conditions, so they tend to wear out quickly and break down more often than not.
Also, make sure that they are connected well and securely to the windshield so that they don't move and don't damage your vehicle when driving.
Finally, if the wiper arms are loose or damaged, make sure to fix them before going on a journey to avoid serious problems during your trip.
Conclusion
As you can see, many problems can arise in an RV vehicle, but the good news is that you can fix all of them if you allocate enough time for maintenance.
However, these issues can cause a lot of stress and frustration if you don't know what to do with them. That's why it is always better to prepare for them before they arise.
You need to have spare parts, tools, and knowledge when you take your RV on the road.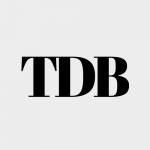 The Daily Buzz combines the pursuit of interesting and intriguing facts with the innate human desire to rank and list things. From stereotypical cat pictures to crazy facts about the universe, every thing is designed to help you kill time in the most efficient manner, all while giving you something to either laugh at or think about!