If you work in IT or with computers in general, you might know the term "SEO." On the other hand, you may know nothing about it.
We'll talk about SEO in the following article. In particular, we will talk about what lawyers should know about it if they want their websites to generate more client interest for them.
What Precisely Is SEO?
SEO means search engine optimization. A search engine is an AI-driven algorithm such as Google. Google is the most popular one out there, though there are a few others as well.
SEO is the discipline or practice of using different website elements to get that site to show up in search engine results before other sites with similar content.
Google and similar entities use algorithms. You can manipulate those algorithms somewhat if you study them. That is SEO's essence.
How Law Firms Can Use SEO
Law firm SEO is formulaic to some extent. If you're a lawyer or work for a law firm, you can hire an SEO agency, or you might hire a freelancer with SEO skills. Which way you go will probably depend on your website's size and complexity.
If you have a smaller, less prestigious law firm, you will probably have less money to spend on hiring an SEO agency or specialist.
You should still allocate some money for SEO, though. If you don't, you won't know how to get your website to rank higher for particular keywords and phrases.
The agency or individual you hire will use SEO tools to look for keywords and phrases that should appear on your site.
You might need to feature phrases on your site like "the best law firm in Cincinnati" or "Cleveland's number one law firm." These are terms that people might look for on Google, especially if they're in your geographic region.
What Else Can an SEO Agency or Freelancer Do for a Law Firm?
An SEO freelancer or agency that a law firm hires can also sit down with them once they complete their assessment. They should have a recommendation list, and if you want your site to rank, you'll need to pay attention to it.
SEO is a fact-based discipline. If the stats say that someone will more likely visit your site if it has a certain element, you need that element, or someone else will probably poach that client.
Many law offices exist everywhere, and if someone doesn't hear about you and visit your site, they can just as easily go elsewhere.
The SEO agency might tell you to add certain terms on the landing page. They might want you to have those terms or phrases "above the fold," meaning that someone who arrives at that landing page does not have to scroll down before seeing them.
The SEO specialist might tell you to add a company blog that talks about issues having to do with the law you practice. If you show through your blog that you know all about criminal law, you might get some clients that way.
They might want you to add compelling images and videos. You can't use stock pictures since they won't impress anyone. You need original, dynamic pictures and videos that will get a client to contact you.
How to Find the Right SEO Expert
Lawyers who understand what SEO can do for them might start looking around for the right agency or individual who can help them. Ironically, an SEO agency can use SEO to get a lawyer to find them on some occasions.
That lawyer might Google something like "the best SEO agency near me" if they want to locate one close to them.
You can definitely do that, but keep in mind that you can communicate with SEO agencies by phone, email, Skype, or other ways in 2022.
If you don't mind meeting the SEO team or individual who will help you, that can open up the candidate field substantially.
When you look into SEO agencies or freelancers, you can ask them things like who they've worked for in the past. You might want to use someone who has specifically worked for law offices and optimized their sites before.
You might ask them about their rates. You will find SEO experts that charge less or more, similar to any service or product you buy.
You will likely want to look at their website to see what services they offer.
They might use the latest tools to find out how you can improve your website, but you'll also want to look at their client feedback. They should have glowing client reviews featured on their site.
You may want to contact their references once they give you some. If you use a neophyte agency, they might not have the experience you need.
Also, you should probably ask them whether they've worked with a law firm your size before. If you have an enormous firm with two hundred employees, you will likely have a large and complex website to match.
If the SEO agency has never helped a firm your size before, you may want to go with a different one that has.
SEO Basics Can Help Your Law Firm Grow
You can use various marketing techniques to get your law firm's name out there. You can use old-school ones like radio spots and TV commercials. You might put up some billboards around town advertising your services.
However, you don't want to neglect SEO. It's crucial if you want people to find your site and then contact you and ask about your services once they get there.
You should learn about some SEO basics. If you do, you'll know whether you're talking to an expert when you start searching for possible website optimization candidates.
Alternatively, you can always hire someone to do SEO for your site full-time. That might prove cost-effective if you have the money in your operating budget.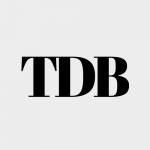 The Daily Buzz combines the pursuit of interesting and intriguing facts with the innate human desire to rank and list things. From stereotypical cat pictures to crazy facts about the universe, every thing is designed to help you kill time in the most efficient manner, all while giving you something to either laugh at or think about!