In today's fast-paced digital landscape, businesses rely heavily on advanced technology and digital systems to streamline operations and enhance efficiency. However, the need for robust IT audit processes comes with increased reliance on digital infrastructure. Regular IT audits are essential to assess the effectiveness of digital systems and processes, identify potential vulnerabilities, and ensure compliance with industry standards and regulations. This article aims to provide an essential IT audit checklist that will guide organizations in evaluating their digital systems and processes, mitigating risks, and maintaining a secure and resilient IT environment.
Understanding IT Audit
An IT audit systematically examines an organization's IT infrastructure, systems, and processes to evaluate their performance, reliability, and security. It involves a comprehensive review of controls, policies, and procedures to identify potential weaknesses and risks that may impact the organization's operations and data integrity. An effective IT audit helps organizations gain valuable insights into the strengths and weaknesses of their digital systems, enabling them to make informed decisions for improvement.
The Importance of an IT Audit Checklist
An IT audit checklist is a crucial roadmap to ensure a comprehensive and structured digital systems and processes assessment. It provides a framework that helps auditors and IT professionals systematically review various areas of IT infrastructure, identify potential risks and weaknesses, and implement necessary controls and improvements. By following an IT audit checklist, organizations can ensure consistency, thoroughness, and effectiveness in their IT audit processes.
Essential Steps in the IT Audit Checklist
Defining Audit Objectives

Clearly define the objectives and scope of the IT audit, including the systems, processes, and areas to be assessed. This step helps set a clear direction for the audit and align it with organizational goals.

Determine the desired outcomes and the specific goals to be achieved through the audit. This will guide the focus of the assessment and help prioritise areas of concern.

Assessing IT Governance

Evaluate the organization's IT governance framework, including policies, procedures, and accountability structures. This step ensures that appropriate structures are in place to govern IT-related activities.

Assess the effectiveness of IT governance in aligning IT strategies with business goals and ensuring proper risk management. This helps determine if the organization has a robust governance framework.

Reviewing Information Security

Evaluate the organization's information security policies, controls, and practices. This step involves thoroughly examining security measures implemented to protect sensitive information.

Assess the effectiveness of access controls, data protection measures, and incident response protocols. This helps in identifying potential vulnerabilities and areas for improvement in information security.

Addressing internal control weaknesses is crucial to safeguarding sensitive data and mitigating security risks.

Evaluating IT Infrastructure

Review the organization's IT infrastructure, including hardware, software, networks, and data centers. This step involves assessing the IT infrastructure's overall reliability, scalability, and performance.

Identify any weaknesses or bottlenecks that may impact the organization's operations. This helps identify areas where infrastructure improvements are needed to enhance system performance and availability.

Assessing Compliance

Evaluate the organization's compliance with relevant laws, regulations, and industry standards. This step involves reviewing documentation and assessing adherence to established guidelines.

Review the documentation of IT policies, procedures, and controls to ensure compliance. This step helps identify non-compliance issues and recommend remedial actions to address them.
Implementing Remedial Actions
Implementing remedial actions is a critical step in the IT audit process. After completing the audit and identifying weaknesses or vulnerabilities, organizations must develop an action plan to address these issues effectively. Implementing remedial actions aims to mitigate risks, strengthen controls, and enhance digital systems and processes' overall security and performance.
Prioritizing Remedial Actions: Once the weaknesses and vulnerabilities have been identified, it is essential to prioritize the remedial actions based on their potential impact and level of risk. This prioritization helps allocate resources effectively and address the most critical issues first.
Developing an Action Plan: Organizations should develop a comprehensive action plan outlining the steps required to address each identified weakness or vulnerability. The action plan should clearly define each remedial action's responsibilities, timelines, and expected outcomes.
Assigning Responsibilities: Assigning clear responsibilities to relevant individuals or teams is crucial for successfully implementing remedial actions. Each task should be assigned to individuals with the expertise and authority to execute the required changes.
Implementing Controls and Process Improvements: Remedial actions may involve implementing additional controls, updating existing controls, or introducing process improvements. This could include strengthening access controls, enhancing data protection measures, improving network security, or enhancing incident response protocols.
Training and Awareness: Along with implementing technical changes, organizations should focus on training employees and increasing awareness about the importance of security and compliance. Training programs help employees understand their roles and responsibilities in maintaining a secure IT environment and promote a culture of security throughout the organization.
Monitoring and Evaluation: It is crucial to monitor the implementation of remedial actions to ensure their effectiveness. This can be done through regular audits, security assessments, and performance monitoring. Ongoing evaluation helps identify gaps or shortcomings in the implemented controls and allows for timely adjustments or improvements.
Documenting Changes: Throughout the process of implementing remedial actions, organizations should maintain proper documentation. This includes documenting the changes made, the rationale behind them, and any supporting evidence. Documentation is essential for future reference, audits, and demonstrating compliance with regulatory requirements.
Regular Review and Updates: Implementing remedial actions is not a one-time task. Organizations should establish a regular review process to assess the effectiveness of the implemented controls and identify any emerging risks or new vulnerabilities. This ensures that the IT environment remains secure and resilient over time.
Conducting regular IT audits using a comprehensive checklist is crucial for organizations to ensure the effectiveness, security, and compliance of their digital systems and processes. By following the essential steps outlined in this IT audit checklist, businesses can identify weaknesses, mitigate risks, and make informed decisions to improve their IT infrastructure. Remember, an IT audit is an ongoing process, and organizations should continually review and update their IT audit checklist to adapt to evolving technology and emerging threats. With a proactive approach to IT audits, organizations can strengthen their digital resilience and ensure the smooth functioning of their IT operations.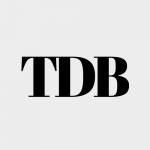 The Daily Buzz combines the pursuit of interesting and intriguing facts with the innate human desire to rank and list things. From stereotypical cat pictures to crazy facts about the universe, every thing is designed to help you kill time in the most efficient manner, all while giving you something to either laugh at or think about!