Email marketing is a powerful tool for businesses to engage with their audience, build relationships, and drive conversions. To make the most of your email marketing campaign, it's important to understand the different types of emails you can send and how they can be used effectively. In this article, we will explore the most common types of emails that should be used in successful email marketing campaigns, along with examples to help you implement them in your strategy.
Welcome Email
Welcome emails are the first impression your subscribers receive when they join your mailing list. They are an excellent opportunity to express gratitude, introduce your brand, and set expectations. A compelling welcome email can leave a lasting impression and encourage further engagement. Here is an example of it:
Subject: Welcome to [Company Name] 🎉
Content: Thank you for joining [Company Name] family! We're thrilled to have you on board. Get ready for exclusive updates, special offers, and helpful resources delivered right to your inbox. In the meantime, feel free to explore our website and get acquainted with our products and services.
Newsletter
Newsletters are a regular communication channel to keep your subscribers informed about your latest news, updates, industry insights, and relevant content. They can feature articles, blog posts, upcoming events, or product highlights. It's important to provide value and engage your audience with convincing content. For example:
Subject: June Newsletter: Industry Trends and Exclusive Tips
Content: Hello [Subscriber's Name], in this month's newsletter, we bring you the latest trends in our industry, along with some expert tips to boost your productivity. Don't miss our featured article on "_" Read now and stay ahead of the curve!
Promotional Email
A promotional email aims to drive sales, promote special offers, or showcase new products. It should be carefully crafted to create a sense of urgency and highlight the value of your offer. Personalization and targeted segmentation can greatly enhance the effectiveness of promotional emails. Let's check an example of it:
Subject: Last Chance – 20% Off All Summer Apparel
Content: Hi [Subscriber's Name], summer is here, and so are our hot deals! Don't miss out on the chance to get 20% off all our summer apparel. Hurry, the offer ends tomorrow! Shop now and dress to impress this season.
Abandoned Cart Email
Abandoned cart emails target customers who have added items to their shopping cart but left without completing the purchase. These emails are gentle reminders, offering incentives or recommendations to entice customers back and complete their purchases. A great illustration of it:
Subject: Your Cart Misses You – Complete Your Purchase Now
Content: Hey [Subscriber's Name], we noticed you left some items in your cart. Don't let them slip away! Complete your purchase now and enjoy free shipping on orders over $_. Need any assistance? Our support team is here to help. Shop now and make your dream purchase a reality.
Confirmation Email
A confirmation email is a type of automated message sent to a user to confirm a specific action they have taken, such as making a purchase, registering for an event, or subscribing to a newsletter. These emails serve as a way to reassure the user that their action was successful and provide additional information about the transaction. Here's an example of a confirmation email:
Subject Line: Thank You for Your Purchase
Content: Dear [Subscriber's Name],
Thank you for your recent purchase on our website. We are excited to confirm that your order has been received and is currently being processed. Your order number is #12345.
Here are the details of your purchase:
Product: _
Quantity: _
Price: __
Your order will be shipped within the next 24 hours, and you can expect to receive it within 3-5 business days. If you have any questions or concerns about your order, please don't hesitate to contact us.
Thank you again for your purchase, and we hope you enjoy your new _!
Best regards,
[Company Name]
Customer Feedback Email
This type of email is valuable for gathering insights, improving customer satisfaction, and nurturing customer relationships. These emails typically include surveys, questionnaires, or requests for reviews. Show appreciation for their opinions and make it easy for customers to provide feedback. For instance:
Subject: We'd Love to Hear Your Feedback
Content: Hi [Subscriber's Name], your opinion matters to us. Help us serve you better by taking a quick survey about your recent experience with our products/services. Your feedback will help shape our future offerings and ensure we meet your expectations. Take the survey now and get a chance to win a $_ gift card!
Re-Engagement Email
It is sent to subscribers who haven't opened or clicked on your emails in a while. It's a way to remind them of your brand and encourage them to stay subscribed. You can include a special offer or incentive to get them engaged again. Example:
Subject: Did you still want to hear from us?
Content: We haven't heard from you in a while. We'd love to know how we can improve our emails to better serve you. As a thank you for your feedback, here's a special offer just for you.
To Sum It Up
Mastering the various types of emails in an email marketing campaign is essential for connecting with your audience, building trust, and driving conversions. By strategically implementing all those types of emails mentioned above, you can create a well-rounded email marketing strategy that engages and delights your subscribers. Remember to continuously analyze and optimize your campaigns to achieve the best results for your business.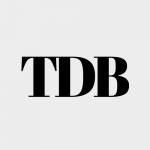 The Daily Buzz combines the pursuit of interesting and intriguing facts with the innate human desire to rank and list things. From stereotypical cat pictures to crazy facts about the universe, every thing is designed to help you kill time in the most efficient manner, all while giving you something to either laugh at or think about!