Today, braces are widely accessible. They are no longer reserved only for teenagers and many adults are getting the smile that they want with a wide range of brace options available.
Traditional metal braces are still available, but if you'd rather not wear them, there are plenty of great alternative options to choose from that can be just as effective at straightening your teeth and providing you with the smile that you've always wanted.
If you are considering getting braces, it's important to think about several different factors to help you figure out which type of brace is the best fit for you and your orthodontic needs.
Issues You Want to Fix
Your first point of concern should be the issues that you want to correct in your mouth. Serious misalignment issues like teeth placed behind others, excessive overlapping, gaps, or a problem with your bite will usually require a more intensive type of treatment, and metal braces tend to be the most highly recommended option.
On the other hand, if you have a couple of teeth that are slightly out of place or some small gaps that you'd like to close, invisible aligners could work well for you.
If you're not sure, book a consultation with an orthodontist who will be able to cast an expert eye over your teeth and help you determine which type of brace is going to work best to help you achieve your goals.
Cost
Of course, your budget is going to play a huge part in determining the type of braces that you want. Braces do not come cheap, and you will typically pay extra for the convenience of having braces that are invisible or less noticeable than the traditional metal option.
Thankfully, many good orthodontists offer payment plan options that allow you to spread the cost of your braces over the duration of the treatment to make it easier for you to manage to afford the type of braces that you really want.
Appearance
Perhaps you are not concerned too much about your appearance while wearing the braces and just want to achieve your perfect smile as quickly as possible.
If that's the case, traditional metal braces might be the best option for you as they are proven to be highly effective and typically the cheapest option.
However, if you have a professional job or events coming up where you'd like to be able to smile properly in photos without flashing your braces, invisible braces or clear night time aligners might be a better fit for your needs.
Nighttime aligners can be worn at night and at home in a similar way to a retainer or mouthguard, and you can remove them for eating and drinking, brushing your teeth, and any events you attend where you don't want to have braces on.
Check out the invisible aligners available from ALIGNERCO. You can have aligners made to treat a wide range of orthodontic issues and ALIGNERCO offers a range of payment plan options with something to suit everybody.
However, you don't have to abandon braces treatments completely to find an option that offers discretion. Instead of traditional metal braces, you can opt for ceramic braces which are made of, well, ceramic! Without dark hardware, ceramic braces have a color much closer to your tooth's natural shade.
If these light-colored brackets are still too obvious for your desired look, you can opt for lingual braces which are affixed behind the teeth completely out of sight. If you're set on braces but desire a low profile treatment, then lingual braces could be just your speed.
Treatment Time
Do you need to achieve straighter teeth with a specific deadline? Perhaps you have a big event coming up where you'd like to have straighter teeth.
For example, many people decide to get braces before getting married so that they can have perfectly straight teeth in their wedding photos.
If this is the case, then it's best to get braces sooner rather than later as there is not usually a guarantee that any one treatment will be completed in a certain amount of time.
However, depending on what you want to correct, some orthodontists offer accelerated treatment options that allow you to get the results that you need within a faster timeframe.
Speak to your orthodontist about your goals and make them aware of the date that you'd like to have the treatment completed by so that they can put together a treatment plan that works best for you.
Maintenance and Care
Every type of brace will require some kind of maintenance and care. Fixed metal and ceramic braces will usually require more regular teeth cleaning so that any food particles that have become lodged in the brace can be loosened.
You will also need to be careful about what you eat and avoid eating anything that could potentially damage the brace such as corn on the cob or some crunchy, hard foods.
Invisible aligners, on the other hand, can be removed for cleaning so you will need to clean both them and your teeth separately.
Since invisible aligners are designed from plastic materials, you will need to follow a specific cleaning plan for maintaining them which typically involves brushing them and rinsing with lukewarm water to avoid changing the shape of the tray.
While invisible aligners are an ideal choice for many people due to the flexibility, speed, and discreetness of the treatment, it's worth bearing in mind that they do typically require more maintenance.
Dental Health
Before you get braces, you should also consider your dental health. It's unlikely that an orthodontist will begin treatment and fit braces to your teeth if you have issues like cavities that require fillings or root canals.
Before you book your consultation and start your treatment plan for braces, it's worth paying a visit to your dentist to have your teeth checked and any issues fixed.
This will make it easier for your treatment to go smoothly. Don't forget that you should continue attending dental checkups as normal while you have any type of braces fitted.
Tooth Extraction
In some cases, you may need to have a tooth or multiple teeth extracted in order to have braces fitted. This is usually the case if your mouth is very overcrowded and there is simply no space for the teeth to move into once the brace is fitted.
Removing teeth will help prevent your teeth from moving outwards as they straighten. Your orthodontist will let you know if you are required to have any teeth extracted before having braces fitted.
You will need to make an appointment at the dentist to have certain teeth extracted and then wait a few weeks for your mouth to heal before you can have braces fitted. It's worth bearing this in mind if you want your teeth to be straightened in a specific timeframe.
Retainers
Finally, bear in mind that even after successful treatment with braces, you will be required to wear retainers at night for perhaps the rest of your life in order to keep your teeth in the same position.
Not wearing retainers means that your teeth are likely to move back into a similar position to how they were before you had the braces fitted and undo all your hard work.
While they might not end up in exactly the same position as they were before you had teeth extracted and wore your brace, it's unlikely that your teeth will remain straight without wearing a retainer. Your orthodontist will be able to provide instructions on how to wear and care for your retainer.
They typically fit over your teeth and are quite comfortable to wear at night.
Today, getting braces is a popular option for anybody who wants to improve the health and appearance of their teeth. But before you go ahead and get braces, consider these factors to ensure that you're opting for the right treatment for you.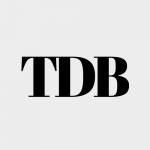 The Daily Buzz combines the pursuit of interesting and intriguing facts with the innate human desire to rank and list things. From stereotypical cat pictures to crazy facts about the universe, every thing is designed to help you kill time in the most efficient manner, all while giving you something to either laugh at or think about!