Running a business? Planning to start a new one? Perhaps you're considering a lot of things – may be the right idea, marketing style, your competitors, the market, and the elephant in the room – Coronavirus.
All of these are valid considerations you need to figure out, but one thing is certain, you need funds to commence your business idea or bolster your existing business despite the current world situation.
In this article, we'll discuss bank guarantee, why your business can utilize it, as well as the basics on how to get one. As a businessman, payment assurance is vital and every seller is keen at dealing with buyers who can make payments when due.
Sellers hate scams and fake buyers, so payment assurance is vital – something that bank guarantee helps with.
Bank Guarantee in a Nutshell
A bank guarantee is an assurance from banks, which promises to meet their debtor's financial obligations if ever he defaults on payment at the end of a business transaction. BG protects both parties in a given business transaction, specifically by avoiding a breach of contract by either party.
How to get a bank guarantee
How do you get a bank involved in a business deal and what are the steps?  Getting BG can be different since banks differ in how they mitigate risks.
The general guidelines that most banks follow includes:
Buyer and seller agree to the use of a bank guarantee for their deal. Not all transactions require BG since some traders prefer Letters of Credit to it.
The buyer contacts his bank. After agreeing with the seller on the use of BG, the next step is for the buyer to apply for it with a lender. This makes the request formal and by providing the bank with details of the proposed deal.
Bank's assessment of the applicant. Before agreeing to issue a guarantee, banks will probe if there is payment assurance. With it, they will demand necessary security via collateral from the applicant.
Provide collateral if the applicant does not have enough repayment money. No bank wants to get trapped in any business, so they may reject the applicant's request if he fails to provide all the required security.
Issuing and receiving of BG. If obstacles are tackled, the bank will then finally issue and deliver the bank guarantee to the applicant or the seller. Based on the bank, the whole process can take some days before completion.
Why Bank Guarantee is necessary
As a buyer, there are times when your current book balance is not enough to close a deal. Also, you need your bank backing if you are contending with big companies on project bidding. A guarantee from your bank is a way of giving the necessary assurance before a company could agree to approve your bid.
Also, it is essential most especially when the company wants to protect itself against project abandonment due to lack of funds.
Benefits of Bank Guarantee
Bank guarantee includes avoidance of default risk, waiving of a financial commitment, and boosted business opportunities. Other benefits can include increased brand credibility, less documentation, as well as less cost of capital.
Here are the key benefits of BG in more detail.
Avoidance of Payment Default Risk. Bank guarantee offers a seller with enough assurance of payment for deals. With a bank guarantee, sellers can reduce possible financial losses that may arise if ever a buyer default.
No Initial Financial Commitment. Using BG saves you from making any advanced payment to the seller. It also prevents you from being at the mercy of scams in a foreign land. It is a payment tool you can use to defer payment to your advantage.
Enhanced Business Opportunities. Being able to prove that your bank is behind you opens more business opportunities. It can earn your suppliers' trust within and beyond your country.
Increased Brand Credibility: A guarantee from a bank shows financial strength, earning your company a new level of credibility. Exporters don't want to deal with insolvent companies but are keen on doing business to win credible buyers at all costs.
It is Economical. BG typically cost less and prevents you from losing profits to your bank since you only pay for what you currently owe. Its cost-effectiveness makes it a preferred payment instruments by importers.
It Requires Less Documentation: Paper works are few with BG. The two primary things banks will require are your transaction details and financial strength. Regardless, banks will not guarantee payment a deal if you are not creditworthy.
Bank Guarantee Scenario
Let's put it into a scenario. Your textile business needs raw products from India, and in the course of searching for good suppliers. You came across First India Raw Textile Importers, and you send in your inquiries.
The first thing the company will need to know is whether you have sufficient capital for your request or not. If they are unsure of payment after delivery, they will require your bank guarantee payment after the proposed transaction.
Also, the business may require a performance guarantee to ensure that you will not waste their time. Demanding performance bond will make them think twice before committing to a long-term contract with you. This means that a transaction may not start until both party's exchange guarantees.
Several reasons may prompt the demand for BG. If any of the party is unsure of financial strength or one of the two is known to do delay payment even when financially strong.
This is how banks make money using a bank guarantee. They serve as payment escrow by taking custody of funds meant for a deal until both parties fulfill their contractual pledges. You can rely on the bank whenever you require a third-party financial vetting.
End Note
When looking for a Banker's Guarantee, choose a provider that makes the process uncomplicated. Bank guarantee providers like DBS, for instance, uses an online enrolment process that has a step-by-step walkthrough to provide information on the Banker's Guarantee process. You can submit a BG application within 5 minutes.  You can learn more about bank guarantee by visiting a loan provider's website.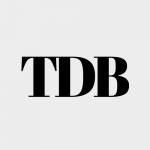 The Daily Buzz combines the pursuit of interesting and intriguing facts with the innate human desire to rank and list things. From stereotypical cat pictures to crazy facts about the universe, every thing is designed to help you kill time in the most efficient manner, all while giving you something to either laugh at or think about!