The rapid advancement of healthcare technology makes this the most exciting time to be involved in the medical field. Keep up with the latest up-and-coming technology-based health trends and watch as science-fiction becomes science-fact right before our eyes.
Technology is leading the way to better diagnosis, treatment, and maintenance of medical conditions. It is also changing the way we collect, store and share sensitive health information and data.
Here are 5 health tech trends you should be keeping tabs on as we head into the new decade. 
#1. Blockchain
In easy to understand terms, blockchain is a decentralized system where records are stored and maintained across a network of personal computers.
It's like a database but much more secure and immutable, making it perfect for use in the healthcare sector. While many people associate blockchain with cryptocurrency, it actually has a lot more to offer and can be used in almost any industry.
Blockchain technology will revolutionize the pharmacy industry in regards to drug discovery, development, and distribution. It's also going to be huge in health information security which is a constant problem costing companies millions of dollars.
Protected health data has to be transmitted between healthcare institutions and companies in the course of regular business and for studies or treatment development.
It can be a network security disaster, but blockchain seeks to change that in the near future. 
#2. Software As A Medical Device (SaMD)
According to the FDA and Orthogonal.io, SaMD is a type of software that carries out one or more medical functions completely on its own without any hardware. It isn't the same as software that's used to support or operate medical hardware, the software itself is the medical device. It can be used as a stand-alone device that meets the following criteria:
It has a medical benefit

There is a risk to a patient if it malfunctions (Software risk management).

It can provide data and inform healthcare providers of options for treating, diagnosing or preventing disease

It doesn't use any pharmacological or metabolic means to achieve results 
Examples include; software that uses artificial intelligence to read an MRI image, software that uses a smart device microphone to detect sleep apnea, an app that calculates the proper insulin dosage for a patient on its own. An attractive feature of SaMD is that it can lead to less human error when designed and used perfectly. 
#3. Wearable Health Monitors 
Wearable health monitors and fitness tracking devices are hugely popular right now.
They are easy to use, fashionable and provide a wealth of information that's useful for optimizing your health or helping you get in shape. Even the humble pedometer has gotten a techie upgrade, check out this list from CoolThingsChicago.com that highlights the best pedometers on the market today.
From the early pedometers that tracked your steps, a whole line of fitness trackers has emerged. For example, the Fitbit, not only tracks your steps but also your heart rate and even your sleeping patterns.
Wearable heart rate monitors and other health data collection devices can help you lose weight, detect medical problems and manage your overall health.
Some of these health monitors clip onto your clothes while others can be worn around the wrist like a watch. The Apple Watch is another popular techie tool that can be used to collect and monitor health data. 
#4. Artificial Intelligence (AI) 
We aren't talking about technologically advanced robots that want to take over the human race. AI in real-world medical applications is all about data mining and machine learning. There are millions upon millions of data points in healthcare that can help determine treatment options, survival rates, and other life-saving information.
Training computers to read, sort and analyze this data on our behalf is really the only option to make sure we aren't missing anything. A computer's power can crunch numbers far faster than the human mind and we can use AI to train machines to learn as they go, making them increasingly more efficient.
In an article by WebMD, it's suggested that AI can learn to find patterns and make decisions with minimal human direction.
AI can help stop toxic drug interactions in complex-care cases and it can calculate different treatment options to find the best survival rates.
Artificial Intelligence isn't going to make healthcare professionals obsolete, but it will make them better at their jobs. 
Other examples of AI in healthcare are medical chatbots that can interact with patients, gather their health information and even make simple diagnoses.
AI is also being used to help patients better adhere to medication schedules and study how doctors can better assist people with taking medications.
Besides complex medical care uses, AI can also help automate routine healthcare administrative tasks that can save the healthcare industry millions of dollars and ultimately lower the cost of healthcare for patients. 
#5. Virtual Reality 
The use of Virtual Reality computer programing isn't just for fun and games. Stanford is using VR technology to combine images from MRI and CT scans to create 3D models that can be viewed and manipulated from any angle.
This technology can be a huge help in surgery and creating surgical plans, especially in complex cases where anatomy is hidden or atypical.
Three-dimensional planning helps surgeons plan perfect surgeries with fewer risks of complications.
It can also be used for training doctors and explaining medical conditions to patients. Surgeons often use video to navigate during procedures and 3D imagery can be laid on top of the video to provide even more detail.
According to Simon Stertzer,  we've barely scratched the surface of what VR can do within the medical community so this will be an exciting tech trend to keep an eye on. 
Healthcare technology is already a multi-billion dollar industry and it's only going to continue to grow.
It's going to touch every aspect of healthcare from personal use devices to administrative tasks to complex life-saving medical applications. The future of healthcare will be advanced by growing technological breakthroughs.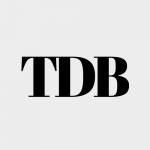 The Daily Buzz combines the pursuit of interesting and intriguing facts with the innate human desire to rank and list things. From stereotypical cat pictures to crazy facts about the universe, every thing is designed to help you kill time in the most efficient manner, all while giving you something to either laugh at or think about!