We are expected to know what we want to do professionally from a very young age. And while some of us may have always known, it can take others a little longer to pinpoint their passions.
One popular career path, however, is working within the healthcare industry.
This is because working in such an industry offers great rewards and a sense of purpose. You will be spending your time caring for your patients and ensuring they are well and healthy.
What's more, you will be working alongside likeminded individuals who share the same values as you, which can make for a happier workplace environment.
There are plenty of roles to choose from within the healthcare industry, so before you apply to a school of medicine, you should decide which healthcare career is right for you.
To do this, you need to list off your likes and dislikes as well as decide on what you are passionate about and what you are good at performance wise.
For instance, you may wish to be a surgeon, but this isn't suited for everyone, and you may prefer being a surgical nurse instead, for example.
One popular career choice, however, is becoming a Family Nurse Practitioner (FNP).
As an FNP, you will be tending to and caring for patients, helping doctors and surgeons provide a diagnosis, and lend a hand whenever it is needed.
You will also help with paperwork and do a lot of admin work to ensure the clinic or hospital you are working at is running efficiently and smoothly.
Still unsure as to why you should become a Family Nurse Practitioner? Or, perhaps you are wondering how you can go about becoming one and the best way to return to study? If so, this guide is here to help.
Why Become a Family Nurse Practitioner?
As mentioned above, working as an FNP can be incredibly rewarding. It is an ideal career path for those who are naturally caring and compassionate and who are curious about the human body (both physically and mentally).
There are numerous benefits to working as a Family Nurse Practitioner, such as job stability and good pay. However, the role will also see you meeting new people and work in an environment that is rarely slow or dull.
So, why should you become a Family Nurse Practitioner?
Intellectual Challenge
As someone who is interested in a career in healthcare, you will naturally be intrigued by the human body and want to know how it works and how you can help people look after themselves better.
Perhaps you are a natural born 'fixer' and would like to help doctors and surgeons fix patients who are unwell and suffering certain ailments that are uncommon.
Curiosity is a natural part of the job, and so you should learn to embrace it. It is this curiosity that can push you towards new ways of thinking and experimenting that could help you find a cure and improve a patient's life.
As an FNP, you will be expected to continue learning. Once you have studied and graduated, this does not mean you can no longer find ways to improve yourself.
In fact, this is part of your job. You will want to read up on the latest medicines and new technologies that are being brought into the healthcare industry.
What's more, you will be expected to attend conferences and training courses so that you can continue improving your intellectual prowess.
The healthcare industry never slows down, and staying on top of the latest discoveries can be what helps you care for a patient and, ultimately, save their life.
Since FNPs will typically have a greater knowledge of how the human body works and the best ways to care for patients, they will assume greater roles within their place of work.
For instance, you may be tasked with supervising a team of nurses and help them learn the ropes.
Greater Responsibility
Perhaps you are an RN already and looking to take on more responsibility. Or, perhaps you are in a whole different field of work altogether and have decided that working as an FNP will give you greater purpose.
Either way, when working as an FNP, you will be given tasks that have weighty consequences attached to them and will need to be dealt with professionally and in a timely manner.
Besides the paperwork that you will be expected to fill out and complete (which is important in itself), you will also be expected to undertake the following tasks:
Perform physical exams
Order and/or perform diagnostic tests
Maintain patient records
Develop and create patient plans
Treat acute illnesses
Treat chronic illnesses
Prescribe medications
Treat injuries that are considered minor
Educate patients on illness and disease prevention
Once you are a fully trained FNP, you can continue to expand your knowledge by studying for further certifications.
For example, you can obtain certifications in weight management as well as diabetes. These certificates can help you expand your knowledge but also make you much more desirable whenever you are applying for jobs.
Better Career Stability
Jobs within the healthcare industry are growing, and with the coronavirus, there is a greater need for nurses and healthcare staff in general.
With such high demand, you are likely to find a job wherever you may live, but by continuing to train and expand your knowledge, you are also increasing your chances of being hired.
Like any job, there will always be competition. But by training and learning new skills, you make yourself a lot more desirable to employers.
How to Become a Family Nurse Practitioner
If training to become a Family Nurse Practitioner sounds ideal for you and the above reasonings resonate with your career aspirations, then you will want to know the best ways to become a trained and certified FNP.
Of course, you will need to become a registered nurse first. Once you have gained this qualification, you can look at ways to become an FNP.
Study Online
If you have a busy work schedule or are unable to find the time to attend a traditional university, then online study is a great option (and fast becoming a go-to when it comes to attending university in general).
Online study has a whole host of benefits, such as:
This is perfect for those who are in full-time jobs but are also looking to obtain further qualifications.
Usually, online programs will allow you to study within your own time as long as you are meeting coursework deadlines and attending the examinations. Flexibility can also make studying easier for parents.
Lessons are typically cheaper because there are fewer costs associated with the lessons that are underway.
For instance, lectures do not happen at a physical location and so rooms or lecture halls do not have to be booked and paid for.
Lecturers may also be cheaper because they can work from the comfort of their own home and have fewer contact hours or spend less time commuting to and from the university.
Studying From Anywhere in the World 
You could be living in Australia and decide to study at a university that is located in the USA. This means you are no longer confined by where you are currently living and could attend great universities across the globe.
Such accessibility can be greatly beneficial to students who wish to study at a prestigious school but cannot afford to physically move to the university's premises.
There are many reputable and informative universities that offer FNP courses and programs to RNs but also those who are looking to enter the healthcare industry.
Marymount University is a leading example of an online course that is dedicated to those who wish to expand their knowledge and train to become an FNP.
They have a strong curriculum, but the course itself also offers flexibility. Click here for more information.
Ask for Opportunities within Your Place of Work
Your place of work may be able to offer you advice on how you can improve and train to become an FNP.
They may have training courses available to you as well as advice on the best route that suits your level of expertise and style of learning.
Furthermore, if your superiors see that you are eager to improve, they may be more inclined to let you monitor and shadow them on the job. Finding a mentor can be a worthwhile and valuable learning experience.
The Role of a Family Nurse Practitioner
As an FNP, you are expected to look after the well-being of your patients while also managing a team of RNs.
For those who love to care for their patients, lend a hand to their superiors, and are looking for a more hands-on leadership role, studying to become an FNP may be the best career move for you.
When it comes to choosing a career in general, you need to read the job specifications to ensure that it is the ideal role for you.
As an FNP, there is a lot of responsibility and studying required. Make sure this is the career in healthcare that interests you before applying for courses.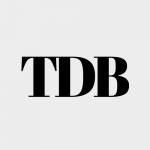 The Daily Buzz combines the pursuit of interesting and intriguing facts with the innate human desire to rank and list things. From stereotypical cat pictures to crazy facts about the universe, every thing is designed to help you kill time in the most efficient manner, all while giving you something to either laugh at or think about!