Falls are among the most common accidents that take place in hazardous working environments, particularly in construction. According to the CDC, there have been at least 36,000 reported deaths of unintentional slip and falls.
To mitigate fall-related accidents, the Fall Protection System was created, which are different equipment utilized by construction companies and even homeowners.
Safety railings are commonly used fall protection just in construction sites and in private buildings and houses. It prevents people from falling off high places and serves as a blockage for high areas. The following are various modern types of safety railings.
Dry Glaze Glass Railing
The dry glaze glass railing is a type of safety handrail whose main body is made from glass while the rest of its parts are made from varying materials, mostly metals.
This type of safety railing can be used for balconies, rooftops, and stairs, and are found in places like commercial buildings. Dry glaze glass railings offer features such as easy installation, being lightweight, and hassle-free.
With the dry glaze glass railing, installation is more manageable than old glass rails, where special training and tools are needed to install them. Now, there is no need for welding as it can be mechanically placed. It saves time and does not require special training and tools.
The heavier safety railings are, the more difficult they can be carried and transported. The dry glaze glass railing is light as it consists of glass sheets and light molding as produced by suppliers for easy transport.
Dry glaze glass railing has these clamps used to keep the glass in place during installment and then readjusted when needed, making it less difficult to prepare.
LED Railing
The LED railing system is designed to provide lighting to the area where it will be installed. These are made out of LED lights that are attached below the handrail. This type of safety railing can often be found in places with outdoor areas, like staircases or building rooftops.
Earlier lighted rails used to be fluorescent lights that were enclosed in aluminum tubes.
This design eventually died when it was announced that the graspability should be at least 1.25 inches but not greater than 2 inches, as the aluminum railing exceeded more than 2 inches.
What makes the LED railing system good is that it serves both an aesthetic and practical purpose. The aesthetic part is that the lights help accentuate its landmark, making it incredibly beautiful at night.
The practical part is that it helps illuminate the area at night, guiding people where to go.
Aluminum Railing
Aluminum railings are a durable and robust railing preferred by many. This type of railing is often installed in houses and other residential buildings.
There are several reasons why many prefer to use aluminum railings for their homes, but it all comes down to durability, ease of installment, and of course, affordability.
Durability is one of the main criteria one should look for in selecting a handrail system. You ideally don't want something that quickly rots (wood is out of the question) or easily rusts, and aluminum does neither. No matter what climate, it remains sturdy, hence the low maintenance needed.
Aluminum rails are easy to install, and you don't need a professional to assemble them. The rails come complete with the parts you need, and all you have to do is get additional tools needed to put them together in place.
Another great thing about aluminum rails is that they are affordable. While it is not exactly the cheapest material available, it is one of the best options you can have in the long run. It is affordable in the sense that the only money you will spend is for buying it. Since aluminum rails are low maintenance, you don't need to spend unless you want to customize it.
Cable Railing
Cable railings are another railing system used in residential buildings. These are made of wire ropes, often made of stainless steel, and attached horizontally to a wooden or a metal post. You could say it is a trendy design, as it is often seen in homes.
The cable railing has both practical and aesthetic features that work together.
The cables are durable, as most of them are made of stainless steel, and can withstand almost any weather as it does not rust. It only takes another durable material to be its post so both could go well together.
What makes this type of railing aesthetically pleasing is that the cables are separated by a specific measurement, enough for you to see the surroundings around you.
This works well with balconies and rooftops, where you can enjoy yourself a breathtaking view.
Mobile Safety Rails
Mobile safety rails are a versatile type of safety rail used on both construction work and as a personal railing. These are a good type of rail to have as they have so many practical advantages.
One distinct feature that also poses an advantage is that it is non-penetrating, meaning it can be installed without penetrating the surface and that it can be moved, hence the word Mobile for its description. Instead of being screwed to the ground, it is placed in a round base made of cast iron.
Another feature that follows up the previous one is that it is easy to install since you need to put the posts on the base and remove it when needed. This makes it a construction tool you could use anywhere, and you could even lend it to others.
Another feature of mobile safety rails is its durability. These rails are powder coated to avoid corrosion, especially that they are mostly used outdoors. Maintenance is low, so it will not cost much in the long run.
Takeaway
Safety rails are an essential tool for fall protection and are used by construction companies, business establishments, and even homeowners. The variety of modern safety rails should be made for both safety and convenience to suit different needs. Interested in purchasing a safety rail system? You can always visit the websites like this for more information.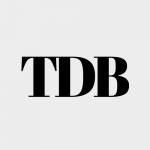 The Daily Buzz combines the pursuit of interesting and intriguing facts with the innate human desire to rank and list things. From stereotypical cat pictures to crazy facts about the universe, every thing is designed to help you kill time in the most efficient manner, all while giving you something to either laugh at or think about!