Bookkeepers are responsible for financial reports. Don't worry, with the right practice and knowledge, bookkeeping can be as simple as adding two numbers. Bookkeepers are responsible for organizing financial accounts. They report all costs and incomes to their supervisors.
When it comes to economic terms it always seems difficult, but don't stop there. Economics just looks like it's challenging and daunting. In order to persuade you to consider a bookkeeping course which can get you a great job, here are 7 fun facts about a career in bookkeeping.
History
Let's start at the very beginning. The history of bookkeeping dates back to 4000 B.C. in written form, and non-written form goes back to 8000 B.C. Bookkeeping has definitely come a long way since its beginning in the old days.
The Father of Modern Bookkeeping
First complete book about bookkeeping was written by Frater Luca Pacioli, back in 1494. It contains a description of all operations commonly used by bookkeepers, and these operations are still relevant today in the modern world of bookkeeping. This just proves the fact that bookkeeping is an inevitable part of every business that wants to thrive and grow over time.
Huge Relief – Bookkeeping Software
Many small businesses do most or even all of bookkeeping using only bookkeeping softwares. These are the most popular bookkeeping softwares in Australia. Even though bookkeeping software is a real asset to your business, without practical bookkeeping knowledge, these softwares would be practically useless. Getting software to do the job for you can never replace good, old bookkeeping courses that give you practical experience and crucial tips for managing a business.
Bookkeeping and Accounting – Two Different Things
Bookkeeping is important for records and financial transactions. On the other hand, accounting is all about analyzing, interpreting and summarizing financial data. Now it is clear that these two jobs only appear to be the same. It's good to know that there are two types of bookkeeping (single and double entry), whereas the accounting department does preparations of a company's budget and plans loan proposals.
There is No Rule When it Comes to a Number of Boss(es)
Isn't it funny to know that as a bookkeeper one day you can work in a big corporation and the next day you can work for an individual? That's right – every organisation needs bookkeeping services, both profit and non-profit, huge or small ones, so there is plenty of work for people who are interested in this sphere.
You Can Use Your Knowledge in Every Country
Bookkeepers communicate by using numbers and it is the language spoken fluently all over the world. That is exactly the reason why changing career and becoming a bookkeeper is a tempting offer for a lot of people who know that the knowledge they get crosses all the boundaries and speaks different languages.
95% of Bookkeepers are Male
Even though we think we live in a world of equality, some jobs still predominantly attract male applicants and bookkeeping is one of them – even though the process of bookkeeping does not require any analysis.
A bookkeeper is like a doctor for financial health.
Just start, it's as simple as that – bookkeeping is essential for any business, especially the small ones. Only 29.5% of bookkeepers are employed full-time, so this could be the perfect opportunity if you are a student and have some free time.
Check out the courses and make life-changing decisions. How well do you know what bookkeepers actually do and would you hire them? Tell us about your fun facts about bookkeeping in the comment section below.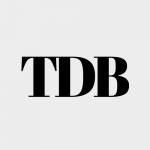 The Daily Buzz combines the pursuit of interesting and intriguing facts with the innate human desire to rank and list things. From stereotypical cat pictures to crazy facts about the universe, every thing is designed to help you kill time in the most efficient manner, all while giving you something to either laugh at or think about!