When it comes to window dressings, there are two main options people usually have: curtains or blinds. While it may not seem like a big choice, whatever you choose will have a big effect on the interior décor and lighting in your home and for some rooms like the bathroom you'll need a window dressing intended for bathroom use especially.
So, should you have curtains in your home, or blinds? To help make this decision easier for you by going through the advantages and disadvantages of each type of window dressing, as well as suggesting the best option for window dressings in each room of your home.
Curtains
Starting off with curtains, they're simple and everyone knows about them. With curtains you'll have two sheets of fabric connected to a curtain pole that you can open from the middle. Curtains are pretty much a universal window dressing as they can be used in most rooms of your home making curtains very versatile. And can have accessories like curtain tie backs to make them look more stylish.
However, the main drawbacks of curtains come from the fact they're almost always made of a cotton fabric, which while stylish makes them a bad choice for rooms with high humidity like the bathroom as the fabric may rot or deteriorate.
What are the advantages of curtains?
– Curtains are simple to install and use
– Will always look stylish wherever they're used
– Curtains do a good job of blocking out light
What are the disadvantages of curtains?
– Curtains are usually more expensive than blinds
– Curtains can't be used in bathrooms
So, as you can see, curtains very much rely on their versatility and they're very useful in most of the home, but they're limited by the fact curtains don't have variations made for certain situations, so their simplicity is a double edged sword.
Blinds
Unlike curtains, there are many different varieties of blinds like roller blinds, vertical blinds, day & night blinds, etc. Because of this, there is a blind for almost any situations and you'll easily find a blind suitable for any room of your home.
The only real drawbacks of blinds come down to personal taste, with a wide range of blind types, it can be hard to know which type to have in your home and while there are many stylish types of blinds, choosing curtains is a more simple choice.
What are the advantages of blinds?
– Blinds provide better light control than curtains
– There is a blind made for any situation
– Blinds are usually cheaper than curtains
What are the disadvantages of blinds?
– Can be hard to know which type of blind you'll need
– Some blind types can be harder to install and use than curtains
Like curtains, blinds are very versatile, but rather than having a universal design, there are specialist types of blinds for certain rooms and situations. For the most part this is a good thing, but as types of blinds are made, installed and used differently, it can be harder to know how to use blinds.
So What Window Dressing Should You Have In Each Room?
Knowing what window dressing to use in each room can be a bit of a challenge for the uninitiated, so we've compiled a list of what window dressing you should have in each room, using this blog post from DotcomBlinds as a reference point to help us guide you on your window dressing journey. So we'll be going room to room, letting you know what you'll need.
Living Room: For living rooms, your options are wide open, you have the option to use any curtains or blinds that you'd like as there are no environmental factors to consider. What you choose for your living room will come down to personal preference more than anything. But, in our view you're best to have curtains or roman blinds in your living room.
Bedroom: In the bedroom, your options are still wide open, but you'll want a window dressing that is made of a blackout material to block out light leaking into your room. Because of this you'll want to have blackout curtains, blackout roman blinds or a blackout roller blind in your bedroom.
Kitchen: For the kitchen, you'll have to consider the fact kitchens are the messiest room of the house, so having a cotton fabric window dressing is a real stain magnet. So in the kitchen, you'll want to focus on blinds made of plastic fabrics 'easy wipe' material like a PVC roller blind or a polyester vertical blind.
Bathroom: For your bathroom, you'll again want to avoid most fabric blinds and all curtains, as the wetness of the room will cause wet window dressings to rot and deteriorate. Because of this, in a bathroom, you'll want to look again at PVC roller blinds, Polyester vertical blinds or a faux wooden venetian blind.
As you've probably learned today, there are many options for your home's window dressings and the majority of the choices you make will come down to style preference. But be sure to keep what we've said today in mind next time you're in the market for new window dresiings.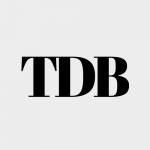 The Daily Buzz combines the pursuit of interesting and intriguing facts with the innate human desire to rank and list things. From stereotypical cat pictures to crazy facts about the universe, every thing is designed to help you kill time in the most efficient manner, all while giving you something to either laugh at or think about!