There are countless advantages to indoor gardening. Not only can plants make your home look more appealing, but you may find that you enjoy having greenery in your space.
While there are certainly practical reasons to grow plants indoors, it can also be a lot of fun. These are just some of the many perks you'll be able to do if you start your garden at home.
1. You'll Have Easy Access to Fresh Produce
When you grow your own fruits, veggies, and herbs, you won't have to run to the store when you need fresh produce. You'll be able to use the plants you've grown yourself. When you grow outdoors, your options are limited by the season, but indoor gardening allows you to choose the crops that you want to grow.
If you're interested in growing a plant that's out of season, resources like grow lights, humidifiers, heaters, and indoor irrigation systems will allow you to create the ideal environment.
It's also easy — and useful — to grow fresh herbs indoors. If you have a sunny window in your kitchen, growing healthy herbs will be a breeze. If your recipe could use some fresh basil or a sprig of dill, you'll have freshly grown herbs right at your fingertips.
2. You Won't Have to Worry About Pests
You can't control numerous elements when you grow plants outside, including the weather and pests. While some pests can be found in indoor gardens, such as mealybugs, scale, or spider mites, it shouldn't be a serious problem.
Other animals that can prey on a garden, such as rabbits or deer, won't have a way to get at your plants. You won't have to worry that pests will destroy your crops.
To make sure your indoor garden stays pest-free, you'll want to take the time to check any new plants you bring into your household. In addition, you may want to quarantine the plants from the rest of your indoor garden for a few days to make sure that the plants are pest-free.
Keeping your garden indoors also makes it easier for you to catch problems and deal with them before they spiral out of control.
3. You'll Have a Much Longer Growing Season
It can be difficult to deal with many plants' right growing season, especially when your time is limited. When your home is properly set up for indoor gardening, you can start growing plants sooner. If you begin growing seedlings or bulbs inside, you can move them outdoors when the time is right.
To make sure that your plants thrive in their new environment, you'll want to give them a chance to get used to the elements. Before you transfer the plants, keep them outside and keep them in a partially covered area. After your plants have had the chance to adjust, you can move them over.
An indoor garden can also be a way to keep growing a plant after the normal growing season is over. Of course, you should be aware that the change in temperature can be difficult for plants to adjust to. Like with plants you're transferring outdoors, you'll want to give the plants an opportunity to adjust.
4. You'll Enjoy Cleaner Air
Plants can grow via a process known as photosynthesis, in which water and carbon dioxide are converted into glucose. Plants give off oxygen during this process. When humans breathe, they take in oxygen and release carbon dioxide, but plants do the opposite.
The plants you bring into your home can purify the air in your home. There are even plants that are capable of filtering dust, germs, and common airborne toxins. If you're looking for an all-natural air purifier, take a look at snake and spider plants, English ivy, and chrysanthemums.
5. Plants Enhance Your Home Decor
Flowers and greenery can bring life into any room. Even a single plant can have a big impact. If you find the right way to display your indoor garden, you can create a space that looks like it belongs in the pages of a magazine.
From small succulents to larger plants, you can use plants to create an environment that you find appealing. Instead of filling your home with clutter, you can create a space that's filled with plants. You can spend money on greenery instead of home decor.
6. Gardening Can Improve Your Well-Being
While plants may not say anything, it can be comforting to have living greenery all around you. Taking care of your plants can also help you to become a more compassionate person. Talking to your plants can help them grow, and you may find that these conversations are therapeutic for you as well.
Many of the tasks you'll take on as you care for plants, such as watering and pruning, can have a calming effect. It's harder to feel lonely when plants surround you. In addition, once you start gardening indoors, you may find that it has a positive impact on your mental health.
Any form of gardening can be beneficial. Having plants around allows you to appreciate the beauty of nature. Still, there are additional perks you can enjoy if you choose to grow plants indoors. Take a trip to a local nursery and take a look at the plants they have for sale. Read up on indoor gardening so that you can get your own garden started.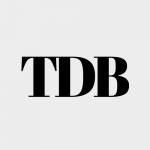 The Daily Buzz combines the pursuit of interesting and intriguing facts with the innate human desire to rank and list things. From stereotypical cat pictures to crazy facts about the universe, every thing is designed to help you kill time in the most efficient manner, all while giving you something to either laugh at or think about!