Our ears play an important role in our overall health and well-being. Not only do we rely on our ears to hear, but the ears also help the body to maintain a sense of balance. An audiologist can provide hearing solutions and treatment for a range of ear conditions.
Audiologists have specialized education and training, which allows them to identify issues that other health care providers might miss. They have access to cutting-edge technology and can provide access to a full array of services. Read on to learn more about what an audiologist can do to help you.
Hearing Loss Prevention
An audiologist can provide treatment if you've experienced hearing loss, but they can also help to prevent hearing loss in the future. Regular appointments with an audiologist are a way for you to keep your ears and hearing health.
With the care of an audiologist, you'll be able to make sure that your ears — and your hearing — are taken care of. While it's common to experience some hearing loss as you age, an audiologist can help minimize these losses and their impact on your life.
Accurate Hearing Tests
If you've been having issues with your hearing, a basic hearing exam may not be enough to get to the bottom of the problem. An audiologist can provide an in-depth exam that will identify any possible issues with your hearing.
Since audiologists can evaluate the complete spectrum of your hearing, they can detect any hearing loss, even if it's fairly minor. You'll receive a highly accurate hearing test, which means you'll be able to get treatment right away if you need it. If you have concerns about your hearing, seeing an audiologist could give you peace of mind.
Assistance With Hearing Aids
While hearing aids are one of the most effective ways to treat hearing issues, finding the best device for your needs is important. It's also crucial to use your device properly. An audiologist can provide you with valuable advice and guidance, allowing you to select a hearing aid that's suitable for your needs and budget.
If you're new to using a hearing aid, your audiologist can work with you to help you acclimate to your device. Your device will be properly fitted and programmed, helping you to avoid potential issues. If you do have a problem with your hearing aid later down the line, an audiologist can also provide repairs.
Treatment for Earwax Buildup
Although earwax serves a purpose, too much earwax can lead to serious problems. If buildups and blockages aren't properly treated, it could lead to ear pain, irritation, ear infections, and other issues. Cleaning out earwax yourself can be dangerous, especially when you have a major buildup, which is why you should have an audiologist clean your ears for you.
An audiologist can properly clean out your ear without causing any damage to your eardrum. Because they utilize specialized equipment, your ears will be cleaned thoroughly, quickly, and safely. An audiologist can treat excessive earwax while ensuring that your ears still have the protection that earwax can provide.
Addressing Balance Issues
If you've been having issues with your balance, it's possible that you have a problem with your ears. Tiny sensors in our inner ears help monitor the head's position, allowing the body to maintain its sense of balance. If you've been experiencing bouts of dizziness or felt like you're off balance, it's possible that your inner ear is the culprit.
An audiologist can examine your ears, helping you get to the bottom of the issues you've been experiencing. Whether you've been dealing with vertigo or another condition, you can get information and treatment if you schedule an appointment with an audiologist.
Tinnitus Treatment
Tinnitus is a debilitating condition that causes sufferers to experience constant ringing or buzzing in their ears. There are a variety of causes, including exposure to loud noises, head injuries, and excessive earwax. Although tinnitus can be difficult to live with, an audiologist can make this condition much easier to manage.
While there's no cure for tinnitus, there are plenty of effective treatments. Not only can an audiologist diagnose this condition, but they can create a treatment plan on your behalf.
An audiologist can give anyone suffering from tinnitus relief from noise-canceling headphones to hearing aids to lifestyle changes.
The cost of tinnitus treatment can vary based on the type of insurance you have and what type of treatment your audiologist might recommend.
Diagnosis for Ear Health Conditions
Since audiologists have specialized training and equipment, it's far easier for them to diagnose and treat conditions involving the health of the ears. If you've experienced issues with your hearing or your ears, an audiologist can help you get to the bottom of the problem.
When it comes to ear health, there are no providers more qualified than audiologists. An audiologist can find the cause of any issue you've been experiencing and recommend the best course of action. From common problems like ear blockages to issues like otosclerosis, they can ensure that your ears are receiving the best possible care.
If you've experienced issues with your ear health or notice signs of hearing loss, you should make an appointment with an audiologist as soon as possible.
Audiologists can provide expert-level treatment and hearing solutions, allowing you to maintain your quality of life. In addition, by seeing a hearing specialist, you can find the best available solutions to the problems that you're facing.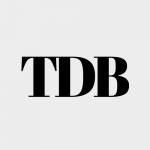 The Daily Buzz combines the pursuit of interesting and intriguing facts with the innate human desire to rank and list things. From stereotypical cat pictures to crazy facts about the universe, every thing is designed to help you kill time in the most efficient manner, all while giving you something to either laugh at or think about!