This is the story of an extraordinary boy's abruptly ended life. One that could not have been conjured in the minds of Hollywood's finest screenwriters. The real-life thriller began in the fall of 1999 for 15-year-old Jonathan Joseph James. (Between August 23, 1999 and October 27, 1999).
It was during this time that James began to garner the attention and concern of federal authorities in his successful penetration of the Defense Threat Reduction Agency's (DTRA's) network. The DTRA is branch of the United States Department of Defense whose main objective is to detect possible threats to the United States of America both on a domestic and foreign level.
prior to accomplishing what most would never imagine to be possible, James cut his teeth in the hacking world by breaking into a multitude of computer systems out of BellSouth and the Miami-Dade School system. Naturally after that? You guessed, NASA.
Fast forward back to John James's Initial Department of Defense intrusion, a short amount of time would pass before James's guilt would become much too heavy for his conscience to bear.
James decided that the best decision was to come forward and confess to the federal offense he had committed. He informed authorities that he had installed an illegitimate, unlawful "backdoor" to a computer server in Dulles, Virginia. He then utilized this backdoor to install a "sniffer" that would grant him access to over 3000 confidential messages being transferred In and out of the Defense Threat Reduction Agency employees. As if that was not satisfactory for James, he went a step further and managed to gather various usernames and passwords of DTRA employees including a minimum of 10 others that were determined to have belonged to official military computers.
Soon after what must have seen like an eternity for James, NASA made it very public that the exact software that had been infiltrated by the adolescent prodigy hacker was the International Space Station's source code monitoring and managing pivotal life-sustaining elements. NASA proceeded to follow with the statement that, "the software supported the International Space Station's physical environment, including control of the temperature and humidity within the living space."
Some including myself wonder where we would be today as the United States of America if James did not confess to his wrong doings back in 1999. James was already a hacking genius capable of understanding the inner and outer workings of some of the most complex defense systems on an international level. Let's just focus on his hacking ability alone for a second.
What would be the likes of someone who was already at the level James was at 15 if he had all the time between then and now to continue to hone his craft? Can you imagine all the companies and government branches that would completely be at the mercy of a computer geek?
If James truly had malicious intent, never came forward and turned himself in, then it would most definitely be in his nature and skillset to hold any corporation or government at a global scale, hostage. (While enjoying a couple pop tarts and a hot coffee from his living room.)
Instead, the Pinecrest Police Dept. and NASA agents as well as some from the Department of Defense were to completely raid James's house on January 26, 2000. Six months later, James was officially indicted. A painfully slow eight months later, in an effort to reduce his sentencing James and Guy Lewis (A United States Attorney) agreed to plead guilty to two counts of juvenile delinquency.  You know, typical 16-year-old boy antics.
It seems James immaturity due to young age coupled with the good will he demonstrated in coming forward with what he had done was enough to enable authorities to muster up enough sympathy to not completely end the young man's life. What could've have easily gotten you and I put UNDER the jail, merely resulted in seven months of house arrest and probation until he turned 18.
Additional punishment was delegated in the manner most kids receive punishments in school for talking back or not handing in homework. James was to write a series of apology letters to NASA and the Department of Defense. Forget about a bullet, talk about dogging a missile. A heat seeker at that.
James was forbidden from utilizing computers with MODS for recreational purposes. With one recreational activity taken away, it seems James immediately replaced it with another as he violated his probation after testing positive for drug use.
No time was wasted on taking James into the United States Marshals Service's custody and Flying him down to Alabama federal correctional facility where he was to serve 6 months. According to numerous legal experts, had James not been a minor, given the severity of his hacking history, he could have easily served a minimum of ten years in prison.
On January 17, 2007, millions of TJX department store chain customers were victim of a serious computer network breach led by a ring of hackers, which opened access to all their personal and credit data. The hackers also breached BJ's Wholesale Club, Boston Market, Barnes & Noble, Sports Authority, Forever 21, DSW, OfficeMax, and Dave & Buster's computer systems. They generated millions for their leader, a elite level hacker who we know as Albert Gonzalez. James who was known to be friends with some of the hackers in the circle denied all allegations of any involvement in their cyber schemes.
As a result, not only James's, but his brother and girlfriends' houses were raided by the secret service. Authorities however, found no incriminating evidence that could link James to any of the crimes being committed by the ring of hackers.
All they could report was a legally registered firearm which was speculated to have been James's intent to take his own life. The idea was later reinforced by his father who stated that James had been prone to suffering from depression.
Just as this real-life glitch of events seem to approach a finale, a final clue worthy of reopening the case rose to the surface. Scattered randomly throughout the criminal complaint filed against the ring of hackers previously mentioned, were the initials J.J. According to the ring of hackers, J.J. was an anonymous ally who managed to escape indictment. (As a result, James came into question because of his age.)
In 2004, it was revealed that J.J. contributed to the stealing of account numbers, PINs, and credit card information from an OfficeMax store. These numbers were later allegedly provided to Albert Gonzalez, for whom "J.J." also opened a mail drop. James's father believes "J.J." to have been his son. James, However, was not the only suspect at the time. Stephen Watt, a close friend of hacker ringleader Gonzalez, was a notorious hacker that operated under the name Jim Jones.
James in the clear, decides to leave his past life behind and lead a normal life as he finally recognizes the many chances he was given. Four years pass as the noise around the 15-year-old hacking prodigy's name gradually diminished in the distance until a loud final bang shot the name back up the headlines under the most tragic of circumstances.
May 18, 2008. 3 years shy of the cursed 27, Jonathan Joseph James's body was found lifeless with a self-inflicted gunshot wound to the head in his Pine Crest, Florida home. Unlike the belief that James had taken his own life out of depression, there are beliefs that James was experiencing intense paranoia due to the belief that he was going to persecuted for crimes he claimed he did not commit.
"I honestly, honestly had nothing to do with TJX.
I have no faith in the 'justice' system.
Perhaps my actions today, and this letter, will send a stronger message to the public. Either way, I have lost control over this situation, and this is my only way to regain control."
Jonathan Joseph James's final words.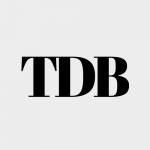 The Daily Buzz combines the pursuit of interesting and intriguing facts with the innate human desire to rank and list things. From stereotypical cat pictures to crazy facts about the universe, every thing is designed to help you kill time in the most efficient manner, all while giving you something to either laugh at or think about!