Despite a second lockdown, many businesses are still running and operating as normally as possible where staff can not work from home.
However, the threat of COVID-19 is still here and businesses should take every step to ensure the safety of their staff and visitors. Services for Commercial cleaning are one of the best ways any business owner can protect those within the building and help stop the spread of the virus.
With high numbers of individuals travelling from various tiers and using public transport in the UK, it is more susceptible than other locations for furthering the spread, that's why extra care and attention needs to be taken when it comes to cleaning within commercial properties.
While many may believe a joint effort of staff and colleagues to maintain cleanliness may be enough, we bring you the main reasons why businesses should invest in commercial cleaning services in 2020.
Cleanliness Has Never Been More Important
The entire world knows how important cleanliness is and very few will dispute how crucial a clean workspace is. Employees and visitors now expect high levels of cleanliness and reassurance that wherever they are entering is adhering to the high standards of cleanliness required during the pandemic.
Office cleaning companies can provide that reassurance to business owners who can then openly show the actions that are taken to protect their employees. By choosing the professionals, business owners are showing that they truly care about the health and wellbeing of their staff and are willing to spend revenue to prevent the virus at any cost.
Reduce Sick Days
It isn't just COVID-19 that can be spread at work, cold and flu viruses spread like wildfire this time of the year. Any slight temperature, cough or any other illness needs to be taken more seriously than last winter and staff need to remain home if they fall sick, just in case it is COVID19.
This can lead to lost man-hours, falling behind on targets and even a loss of revenue as increasing numbers of staff are unable to work. An estimated 137.3 million working days are lost because of sickness in the UK, costing businesses millions, so every step should be taken to prevent this.
Commercial cleaners don't help to stop the spread of just COVID-19 but will reduce the spread of any other nasty bacteria, germs and viruses that could lead to sick days within the business.
Proper Decontamination
It's not a rare occurrence nowadays, someone who works within the building or has visited it could test positive for COVID-19. If this happens, the space needs to be decontaminated properly and quickly.
Doing so yourself can take a long time and might not be effective, after all, it can be almost impossible to get to every spot in the building. Commercial cleaning providers have access to the best methods, such as bio fogging, this can disinfect large areas in short spaces of time and can even get to those hard to reach places, ensuring anything that has become infected is properly cleaned.
Not only does this increase safety but also reduces lost work time as employees can return within a matter of hours.
Reduce Stress and Workload
Nobody wants to feel unsafe in their workplace and the thought of becoming sick or passing the virus onto loved ones from going to work can put immense pressure and stress on employees. Alongside this, if staff are expected to be responsible for the cleanliness of the building, having to maintain this alongside their current workload can cause even more anxiety.
By outsourcing your cleaning services, staff don't have to worry about their health while at work and they can spend more time concentrating on the really important tasks to keep your business running.
Stock Levels
It is increasingly common to see extra hand cleaning stations, sanitisers and other precautions to help reduce the spread of the virus in the workplace. However, if these run out, few employees will take responsibility to restock.
Without these products readily available, cleanliness can drop in the workplace and increase the chances of the virus spreading. Commercial cleaning companies can take full ownership of this, always ensuring every cleaning point is fully stocked and palace orders when needed for more.
When choosing a commercial cleaning company,, always shop around for the best provider and one with experience. Despite COVID-19 being new, the best commercial cleaning services will have a full understanding of what needs to be done to prevent the spread.
This could be from preventative cleans to emergency decontamination. Using a service that has 24 hours helplines so cleaning can be initiated at any time can keep the business moving while keeping everyone safe.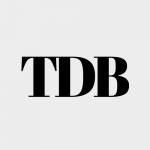 The Daily Buzz combines the pursuit of interesting and intriguing facts with the innate human desire to rank and list things. From stereotypical cat pictures to crazy facts about the universe, every thing is designed to help you kill time in the most efficient manner, all while giving you something to either laugh at or think about!