Debt has become something that millions of Americans spend outrageous amounts of time trying to fix.
While debt has grown into a serious problem in the United States, it has become progressively commonplace in people's daily lives.
In 2018, total credit card debt reached the $1 trillion threshold. Furthermore, the typical American household is estimated to carry a balance of up to $16,000 on credit cards from month to month. The statistics don't lie, people are increasingly drowning in debt.
Many experts in the field, such as KT Bankruptcy Lawyer, one of the leading bankruptcy law firms in Los Angeles, have noted that, for most Americans, debt is not a short-term problem.
On the contrary, many people spend years dealing with debt. As credit card interest rates and fees pile up, their financial capacity becomes increasingly diminished.
The question arises, why are so many people struggling to get out of debt these days? Here are 6 reasons why people stay in debt. Be sure to avoid them so you can live a better, debt-free life.
They Have No Plan
People don't plan to fail; they fail to plan. This old saying is often proven right when it comes to debt. Many American households don't have a defined monthly budget.
Without a budget, regulating monthly expenses and savings is an almost impossible task. What ends up happening to most is that they are forced to turn to credit to cover monthly expenses.
Not having a plan will probably lead you into a vicious cycle of debt. Month after month, you will find it difficult to figure out how to pay your bills without resorting to credit, and it will become increasingly difficult to get out of debt.
They Spend Way Too Much
Shopping has never been easier. Sometimes when people buy things using credit, they feel like they're not spending as much money as they actually are.
That buy-now-and-worry-later mentality can have a terrible impact on anyone's finances and could make it extremely difficult to get out of debt in the long run.
Before you use your credit card to buy something, ask yourself if you really need that item, or if it will bring you a significant benefit in the long run.
They Live Beyond Their Means
Expensive restaurants, a luxurious home, fancy cars, state-of-the-art technology. All of these things are part of dream life, but you have to ask yourself the question: can you afford it all?
Some people use credit to live lifestyles beyond what their current income can support.
Not surprisingly, these people tend to accumulate debt quickly and are likely to find themselves trapped in a complicated financial situation sooner rather than later.
They Lost Their Job
Essentially, when you buy something using credit, you are spending money that you don't have yet, but expect to have in the future.
However, if you lose your job, your main source of income will be gone overnight. But the debts will still be there, only now you won't have enough money to pay them off.
If you don't have an emergency fund for these kinds of unexpected situations, chances are your debts will become too much of a burden to bear.
In these cases, you may need to explore legal alternatives to get rid of your debts, such as bankruptcy.
If you want to learn about the benefits of bankruptcy, you should contact a bankruptcy lawyer to answer all of your questions.
Most bankruptcy lawyers offer free consultations, so you have nothing to lose.
They're Going Through Marriage Problems
Perhaps your spending habits are not an issue, but your partners may be. If you and your partner are not on the same page financially, you are bound to run into trouble sooner or later.
In fact, money problems are the leading cause of divorce in the United States, and it's not hard to see why; debt can cause friction in a marriage-like few other things.
If you are having financial troubles with your spouse, you should try to communicate clearly about the issue to find a solution.
If that's not possible, you may want to opt for a traditional marriage consultation or talk to a local debt relief attorney with the financial knowledge to help you.
They've Bought Into Lies
Today, many people think that being drowned in debt is perfectly normal. They think it is foolish to try to get out of debt because it will be "impossible" to do so.
However, as you can imagine, this mentality will only lead to more problems instead of solutions.
The truth is that it is possible to live a debt-free life.
You can do it if you develop a monthly budget, limit your use of credit to very important things, avoid bad debt and live within your financial capabilities.
On the other hand, if you are already drowning in debt, you can use bankruptcy to get a fresh financial start.
To do so, be sure to consult with a bankruptcy attorney near you to increase your chances of success. Remember, a debt-free life is a peaceful, happy, and free life.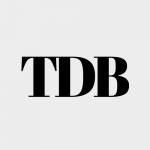 The Daily Buzz combines the pursuit of interesting and intriguing facts with the innate human desire to rank and list things. From stereotypical cat pictures to crazy facts about the universe, every thing is designed to help you kill time in the most efficient manner, all while giving you something to either laugh at or think about!