Lake Michigan, one of North America's Great Lakes, is renowned for its stunning beauty and recreational opportunities. A recent study published by the law firm Smith LaCien, LLP has uncovered that Lake Michigan is the most deadly lake of the Great Lakes. This article delves into the reasons why Lake Michigan is considered dangerous, unveiling the potential risks that await swimmers, boaters, and beachgoers. By understanding these hazards and taking appropriate safety measures, visitors can enjoy the lake while staying safe and protected.
Unpredictable Weather Conditions
Lake Michigan's weather can be incredibly unpredictable, with sudden shifts in wind patterns and wave formations. The lake is notorious for generating intense storms, characterized by powerful winds and towering waves. These rapid changes in weather can catch boaters and swimmers off guard, turning a peaceful outing into a perilous situation.
Rip Currents
Rip currents, often referred to as undertows, are powerful currents that pull water away from the shoreline and into the open lake. These invisible channels of fast-moving water can catch even experienced swimmers by surprise, pulling them away from the shore and making it difficult to swim back. Unaware swimmers may panic, leading to exhaustion and, in worst-case scenarios, drowning.
Submerged Hazards
Beneath Lake Michigan's serene surface lie submerged hazards that pose a significant threat to boaters and swimmers. These hazards include submerged rocks, fallen trees, and other debris that can damage boats or cause injury to unsuspecting individuals. Even wading in shallow waters can be risky, as unseen hazards may lurk beneath.
Cold Water Temperature
Lake Michigan's water temperature remains cold throughout the year due to its depth and size. Even during the summer months, the water can be deceptively chilly. Immersion in cold water can lead to hypothermia, a dangerous condition in which the body loses heat faster than it can generate it. Swimmers and boaters who fall into the lake unexpectedly may find themselves at risk of hypothermia, which can impair their ability to swim and increase the likelihood of accidents.
Lack of Lifeguards
Many of Lake Michigan's beaches lack lifeguards, leaving visitors responsible for their own safety. Without trained professionals to monitor the water and provide immediate assistance, the risk of accidents and drowning incidents increases. Swimmers must exercise caution and self-awareness to stay safe.
Changing Beach Conditions
Lake Michigan's shoreline is constantly changing due to the forces of wind, waves, and erosion. These changes can create hazardous conditions, such as steep drop-offs, sandbars, and unstable beach areas. Beachgoers should familiarize themselves with the current beach conditions and follow any posted warnings to ensure a safe and enjoyable experience.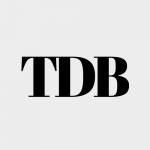 The Daily Buzz combines the pursuit of interesting and intriguing facts with the innate human desire to rank and list things. From stereotypical cat pictures to crazy facts about the universe, every thing is designed to help you kill time in the most efficient manner, all while giving you something to either laugh at or think about!