Since the LR41 battery is similar to the AG3 battery, it can be securely replaced with the following batteries: 392, 392A, G3, V36, V36A, SR41, SR41SW, V3GA, 192, 384, 92A, GP192, LR736 and CX42. All of these batteries have comparable dimensions and energy outputs, thus it is largely irrelevant which one you use. However, silver oxide batteries, such as the SR41, tend to have a greater capacity than LR41 batteries, making them an excellent option for powering devices that require more energy. 384/392B batteries are one of the most readily available alternatives in retailers.
LR41 Batteries and Their Alternate Options
Due to their diminutive size, LR41 batteries are frequently used to power watches, small medical equipment, interactive cards and books, toys, laser pointers, and more. They can be stacked on top of one another for increased power and voltage. While the battery's declared voltage is 1.5 volts, new LR41 batteries can have a charge of up to 1.62 volts.
All LR41 batteries and their equivalents have a diameter of 9.9 millimetres and a height of 3.6 millimetres so that they are compatible with a wide variety of electronic devices (3.2 millimetres if you exclude the height of the button).
Alkaline Batteries
These batteries are alkaline. That is, they use zinc and manganese dioxide as electrodes and transfer electrons through an alkaline solution, such as potassium or sodium hydroxide, to generate electricity. Alkaline batteries are popular due to their ability to store a substantial amount of energy for a reasonable amount of time. Because the majority of these batteries do not contain mercury, they are less harmful to the environment than other types of batteries and may be disposed of safely at home. The statement "zero percent Hg" should be printed on mercury-free batteries.
Alkaline batteries are quite popular worldwide. The majority of AAA, AA, C, D, and 9V batteries sold in retailers are alkaline-based, and those that aren't are typically clearly labelled as such. The majority of alkaline batteries are primary batteries, which are used only once and then discarded. Some alkaline batteries are secondary batteries, which means they can be recharged, but you should never attempt to recharge a battery that isn't labelled as such. Additionally, you must use the proper charger for any rechargeable batteries.
Silver Oxide Batteries
The SR41 battery, which uses silver oxide and zinc as its electrolytes, is a common replacement for LR41 batteries. As an alternative to alkaline solutions, potassium hydroxide or sodium hydroxide are utilised as electrolytes. SR batteries are utilised for many of the same purposes as LR41 batteries, including cash registers, watches, calculators, film cameras, microcomputers, and other portable gadgets that require slightly more power than an alkaline battery can offer.
This is due to the fact that an SR battery can hold nearly twice as much energy as an alkaline battery. They provide a flat discharge, which means they release energy more evenly than alkaline batteries, which can shift more abruptly from releasing a great deal of energy initially to less and less as time passes. This makes silver oxide batteries ideal for delicate electronics that demand a more consistent power supply. In addition, they typically have a shelf life of roughly ten years.
Other Batteries
In addition to alkaline and silver oxide, there are additional types of so-called button batteries, however they are used less frequently. Although mercury oxide batteries have lower voltage than alkaline batteries, their capacity is larger. Nevertheless, the toxicity of these batteries rendered them obsolete.
Zinc air batteries are unique in that they utilise the chemical reaction that occurs when zinc is exposed to oxygen in the air, and they offer a capacity that is even greater than silver oxide batteries with nearly the same voltage as alkaline batteries. However, they become ineffective when their electrolyte evaporates. They are mostly employed in hearing aids.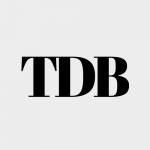 The Daily Buzz combines the pursuit of interesting and intriguing facts with the innate human desire to rank and list things. From stereotypical cat pictures to crazy facts about the universe, every thing is designed to help you kill time in the most efficient manner, all while giving you something to either laugh at or think about!