If you have invested in one of the best digital marketing tactics of Search Engine Optimization (SEO) for your law firm or any business then you must know the basics of how it plays with different keywords or phrases.
Once your firm appears in search results the searcher turns into your page viewer or as well as a client. But, the process is not as easy as finding popular keyword phrases for a law firm that people type in search engines.
Google results greatly depend on search intent either informational, commercial or navigational so, one must know what it is.
What is Commercial Search Intent?
Before we get to know about commercial intent we should know what is user search intent, as the name suggests it means the intention or goal of the user when typing a query on search engine.
Which can be,
Informational Search Intent:
The person in San Diego wants to know " when to hire an attorney after a car accident" now it shows that the searcher is at the point of collecting information.
Users with informational search intent very less convert into purchasing customers or clients.
Commercial Search Intent:
The person in San Diego now searches for "Hire Car accident lawyer in San Diego", this means that the searcher is in the next phase where he or she is going to get a service from a law firm and is a potential client, such search intent is called commercial intent.
Commercial intent is a generalized idea, it is not assigned any number or percentage , it shows that on which point the potential customer is before making a purchase.
Importance of Commercial Intent for a Law Firm
The one reason that law firm sites complains about having traffic to their site which does not convert in to the case or a client despite of investing in SEO, keyword searching and so on is that
" Law Firms do not spend enough time on commercial intent"
Even seo experts say that the significance of commercial intent is more than of search volume.
Commercial intent keywords are like invitations from prospective clients.
Intent based content can drive more case generating traffic to your law firm site.
Targeting commercial search intent keywords can cause a spike in click through rates.
Main Categories of Commercial Intent for a Law Firm
There are never ending numbers of keywords out there, but we can categorize them in two types based on commercial search intent.
"Hire/buy Now" Keywords
The word pretty much explains itself, the hire now keywords shows that the user has money in his or her hands and is ready to make the purchase or hire a service.
They are not looking for an answer to their query in a blog post or article, but they want to get a service or purchase something at the moment.
Buy now words are also known as low funnel words as the buyer has come at the end of the journey in the funnel before making a purchase.
Some generic words that are classified under "buy now" keywords, that can be used for a law firm:
Buy/hire
Coupon
Discount
Deal
If we think of a searcher putting in the query on search engine "slip and fall lawyer" it means that the searcher is in need right now and ready to hire a slip and fall attorney.
"Product" Keywords
The users with product keyword search are a bit above in the funnel before they convert into clients, their searches are more specified like a name of a legal brand or a service name, the conversion rate of product search keywords is quite great but not as great as that of "buy keywords".
Brand names
Cheap services
Specified service
Top services
Best services
Discount
Reviews
Now let's dig into an example: "Divorce lawyer affordable/cheap", or Divorce lawyer free consultation" now these words show the user intent that the user wants a lawyer but the one whose services are cheap or affordable or with free early consultation.
Might not be believable, but the keywords like "cheap" convert really well. The user searches "reviews of The Brooker tax law firm" now it shows that the user has the intention of hiring a tax lawyer soon, and the user intent is going to convert in purchase soon, but it's still away from getting into the buy now category.
How to Find Commercial Search Intent Keywords for Your Law Firm
Now that we know what commercial intent keywords are and how they depict the state of a buyer, now we will see how we can find them for a law firm.
For a commercial intent keyword search you can look for auto suggests, or related searches on the google search engine.
If a searcher looks for "divorce lawyer" the results or suggestions like "divorce lawyer near me" shows high commercial intent, anyone who would search for divorce lawyer near me would be taking the service soon.
Google Keyword Planner
Google keyword planner is a free tool that helps in finding keywords lists for your law firm or any service business, you can pick the commercial intent keywords which you have been looking for from the list.
Simply sign in to Google Keyword Planner, search the word you are looking for and a list of keywords will appear in the keywords ideas tab, you can even check the average monthly searches and competition.
The list will give you many options of keywords which have intent to buy or hire your service.Like on searching for car accident lawyer, i get the options like
"Best car accident lawyer near me"
"Cheap injury lawyer near me"
Now these names show the commercial intent, and law firms can bid on them to drive more prospective clients to their sites.
Using Commercial Search Intent Keywords for Your Law Firm
Once you are done with finding words that have high buying/hiring intent you need to put them in use.
The two ways through which you can put commercial search intent keywords in use are:
Organic Search
Pay Per Click (PPC)
Organic Search
You can see search engine top results and with the help of tools like SEMrush, you can find for which keyword your law firm is ranking. Also you can analyze competitors and get ideas and inspirations from them.
The section which shows top organic keywords can tell if your law firm is ranking because of any keyword which has commercial intent, or how much a keyword is working in your favor.
Pay Per Click (PPC)
PPC campaigns can drive high conversions for your law firm, you can make a campaign or ad around high buyer intent keyword, the law firm has to pay each time the ad is clicked.
The most successful Google adword campaigns and high conversion rates come from targeting high commercial intent searches, the high purchase intent keywords have multiple google ads.
As in a car accident law firm builds a campaign around " Best car accident lawyers- No fees unless we win".
This can probably get a valuable click by a searcher who intends to get a service immediately.
Content Around Commercial Search Intent
For any firm or business to stand out they need to take their content really serious,
We can design the law firm content around commercial search intent keywords on three main basis.
Content-Type
This means the overall content type in search result, it can be a
Blog post
Landing page
Category page
For a law firm a search like " Affordable Family lawyer Florida" will either take you to a landing page or a category Page of related law firms.
Content Format
Content can be in different format depends what your firm is targeting if your law firm is targeting commercial intent searches then it can have a format like
Review
Comparison
Opinion pieces
If a searcher wants to know Reviews on Houston Personal injury lawyer, it will take you to the review page, a law firm can work more specifically on gathering more reviews.
Content Angle
This highlights the selling point of a site, you can angle your content around the commercial intent, as when a searcher makes a search for " Family lawyer San Diego" you can create content related to " Affordable Family Lawyer San Diego" "Best Family Lawyer San Diego" and pitch your ads in google searches results.
Why Prefer Commercial Intent Keywords Over High Search Volume Keywords
High search volume keywords are great to drive traffic of visitors to your site, but its ratio of converting into clients is less.
High search volume words do not matter until they can't give conversions.
Commercial intent keywords work best for paid campaigns.
Commercial intent keywords give a very high conversion rate to your law firm.
Conclusion
Commercial intent is the half of keyword research equation, if your law firm desires to hire conversion rates and useful traffic then it needs to find buyer intent keywords and rank them.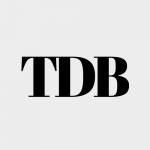 The Daily Buzz combines the pursuit of interesting and intriguing facts with the innate human desire to rank and list things. From stereotypical cat pictures to crazy facts about the universe, every thing is designed to help you kill time in the most efficient manner, all while giving you something to either laugh at or think about!