Whether you have a fixer-upper with lots of room for improvement or just need a few repairs done around the house, you may be thinking of hiring a handyman. And that's often a great idea if you want to improve your home as soon as possible.
After all, even if you're pretty handy with tools yourself, there are some tasks you just don't have the time or skills to get done right now.
But before you hire anyone to fix up your house, make sure they have the right insurance to protect you, your property, and any employees they have. More specifically, be sure they have the following types of handyman insurance coverage.
General Liability
One of the most important coverage types for handymen is general liability. In fact, this is what you as a customer should be mostly concerned with, since this coverage is meant to protect you and your property.
For instance, if the handyman causes damage to your house or belongings, general liability insurance will pay for repairs.
And if you or someone else gets injured due to the handyman's services, liability coverage will pay for the medical bills and missed wages during the recovery period.
Additionally, if you have to bring a lawsuit against the handyman for any reason, liability will pay for the handyman's legal costs and any settlements that you're owed.
Workers' Comp
If the handyman you hire has any employees, it's important that he or she get workers' comp coverage. This will protect employees in case they get injured on the job.
So, if a handyman's employee falls off a ladder while working on your home, workers' comp will pay the hospital bills, physical therapy expenses, and missed wages. It will also pay for the funeral expenses if an employee is killed while working.
This is important, because if the handyman doesn't have this coverage for employees, you could be sued if they're injured or pass away on your property.
So before you hire someone to improve your home, make sure the handyman insurance coverage includes workers' comp to protect both you and the handyman's employees.
Tools & Equipment
Another type of coverage every handyman should have is tools and equipment insurance.
This part of the policy pays to replace any tools that might be lost or stolen. Even if the handyman is renting the tools, they will be replaced by this coverage if they're lost or stolen.
This coverage can help you, because if the handyman is working on a project for your property and their tools or equipment gets lost or stolen, he or she might not be able to complete the job for a while.
Not all handymen have the money to immediately replace expensive tools of the trade, so they might have to take some time to save up before buying important items again—putting all projects on hold.
So, if you want to reduce the odds of your handyman pausing the project halfway through due to theft, make sure he or she has tools and equipment coverage.
Umbrella
Finally, the handyman you hire should have umbrella coverage as part of the handyman insurance policy. This essentially extends coverage to a higher amount than average.
For example, if your handyman's general liability insurance coverage has a limit of $1 million, that's the max amount the policy will pay.
That means if you end up with $2 million of medical bills after you're injured due to your handyman's neglect during the job, you might only get $1 million from insurance.
You'd then have to pursue legal action against the handyman to get the full amount you need, and you might never see that money if he or she doesn't have it.
That's why many top handymen have umbrella coverage to increase their limits.
This way, if their general liability or workers' comp limit is $1 million, and a claim costs $2 million, the umbrella insurance coverage would pay for the other $1 million that's not covered by the existing insurance.
As you can see, making sure the handyman you hire has insurance is an important step to ensure you and your house have the proper protection before you begin a project.
So whether you're getting major home renovations started or just getting a new ceiling fan installed, look for a handyman with all the right insurance coverage.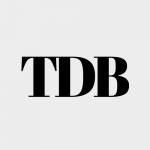 The Daily Buzz combines the pursuit of interesting and intriguing facts with the innate human desire to rank and list things. From stereotypical cat pictures to crazy facts about the universe, every thing is designed to help you kill time in the most efficient manner, all while giving you something to either laugh at or think about!