When you're online, you don't have to do a lot to share your information with the world. Before even clicking on any pages or links, the website already has information on you if you visit a website.
While it may not seem like a big deal, the more information that these sites collect on you, the bigger the threat to your privacy and security grows.
While there are ways to protect yourself, such as using residential proxies or VPN, these don't protect you completely, and you still have to take a couple of measures to limit the amount of information collected.
In this article, we'll be covering the following topics regarding the information websites can see:
Where do websites see my information?
What information can websites see?
How to stay safe online?
Where Do Websites See My Information?
By entering a website, the site already gets a lot of your information and data. This is even before you start reading or navigating across the website.
There are unique identifiers attached to you that contain some of your information.
While websites use a lot of this information to display their content optimally, some of it can be abused by those with malicious intent.
While it is possible to use tools like VPNs to improve your online privacy and security, they still provide websites with some of your details.
The only way to remain truly private is by disrupting the information websites get, using tools like a Chrome proxy extension, private browser, and user agent switcher so that websites and other trackers cannot get a clear picture of you or your browsing behaviors.
There are two main ways websites can see your information without requesting it from you. They are the browser user agent and your IP address.
IP Address
IP address stands for internet protocol address.
Your IP address is the unique identifier attached to your network and device. An IP address is critical as it facilitates communication across the internet, and without one, you'll not be able to go online.
IP addresses are provided by your ISP and are represented by a unique numerical string.
While you can use tools like residential proxies and VPNs to hide your IP address, there will still be certain information that the website can see.
You may be wondering if websites really need to see your IP address? They do. As mentioned, the IP address is a critical part of how you communicate with websites.
You send a request through your IP address to access a certain website. This request goes to the website's server.
The server locates the page you're looking for and sends the relevant page back to the IP address. The servers won't know where to send the information without an IP address.
Browser User-agent
The browser user-agent is attached to the browser you use when online.
When you access a website, it immediately goes through the information in your user agent to ensure that the website is displayed optimally for your device and operating system.
So, your user agent will let the website know whether you're viewing from a desktop or a mobile device so that the display can be adjusted to provide you with the best user experience possible.
However, there is still a lot of personal information in the user agent.
What Information Can Websites See?
Now that we know where websites get the information on us let's look at exactly what information they can see.
Where You Live
Both your IP address and browser user agent shows the website your location.
While this isn't an exact street address, they'll still be able to see your country, city and postal code. Some of the locations can be accurate up to a few hundred feet.
Where You Came From
We've already covered what websites know about your physical location, but this is different. Websites will also see where you came from on your browsing journey.
For example, did you type in a search query and, from the result, navigate to the website? Or did you click on a link on another website or platform?
What Browser You're Using
We all use browsers to search for information, access websites and browse online.
However, there are so many different devices and operating systems that access websites that the websites sometimes require data to display the website properly.
This information is sent by your browser in what's called a user agent string. This string contains HTML information regarding your system.
The website will see what browser you're using, your operating system, the type of device and model, your screen size, and more from the user agent string.
Final Thoughts
Even when using residential proxies and VPNs, websites can still see information about you. From where you live, your devices and even the browser you use.
Your IP address and user agent switcher share this information, and it's a critical part of how the internet works.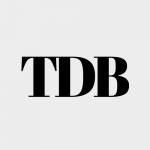 The Daily Buzz combines the pursuit of interesting and intriguing facts with the innate human desire to rank and list things. From stereotypical cat pictures to crazy facts about the universe, every thing is designed to help you kill time in the most efficient manner, all while giving you something to either laugh at or think about!