From their little green attire to the riches they insist on hiding at the end of rainbows, Irish leprechaun legends have become a mainstay of popular culture. But how much do we actually know about these little con artists? How do you catch a leprechaun and where did they come from? Join us as we explore the origins of leprechaun legend and seek to understand more about the fabled Irish creatures that are so beloved worldwide.
Irish Mythology's Origin and History of Leprechauns
Traditional Irish folklore has included tales of leprechauns for many years; according to legend, they precede the advent of the Celts. These diminutive green creatures, who can live for hundreds of years and stand 2 to 3 feet tall, are thought to be part of the Tuatha Dé Danann, an ancient supernatural race.
The Tuatha Dé Danann, also known as the "People of the Goddess Danu," were a godlike race that is said to have brought magic and secret knowledge to Ireland in the past. Additionally, it was claimed that they brought four treasures, one from each of the four fabled island towns.
Some claim they rode in in a cloud of smoke from heaven. Others assert that they arrived on a massive fleet of 300 ships, which they afterwards set afire to account for the massive cloud of smoke. Still other beliefs contend that they were either aliens or castaways from Atlantis.
Leprechauns: Where Do They Live?
Traditional Irish traditions, many of which are narrated in the Lebor Gabála Érenn or "Book of Invasions," provide an easy explanation for the dearth of evidence for leprechauns. The book is a written compilation of Irish tales, poetry, and oral folklore that purportedly tells the country's "history."
According to the story, the entrance of the Milesians, the forefathers of the contemporary Irish people, caused the Tuatha Dé Danann to be ultimately defeated in combat. The Milesians were permitted to continue living above ground, while the Tuatha Dé Danann were required to reside underground, per the terms of a ceasefire.
The magical race eventually reverse-evolved into the Faerie folk or small people when it started to shrivel over time. Leprechauns were at some point distinguished from their magical counterparts as solitary old men who were extraordinarily intelligent. They typically choose rural locations and live well hidden from human eyes in underground caves or tree hollows. In addition to enjoying their isolation, they are also conscious of the fact that others are always attempting to capture them and coerce them into handing over their fortune or fulfilling requests.
Leprechaun diet and occupation in traditional times
Leprechauns are typically portrayed in tradition as being strict vegetarians, yet it can be difficult to pin down the exact diet of a mythical species that wants to avoid scientific examination. They prefer to eat just vegetables, nuts, mushrooms, and wildflowers, which they substitute for lettuce in salads. Additionally, they've been known to drink a few pints of Irish poitin and occasionally have a poor rap for being inebriated.
But according to lore, they're actually a very enterprising group of people. The renowned Irish author W.B. Yeats wrote the following regarding fairy folk in general in his book Irish Fairies and Folk Tales:
Their primary activities include dining, fighting, making love, and performing the most exquisite music. They only have one productive member, the lepra-caun—the shoemaker."
Leprechauns have long had a reputation for being skilled shoemakers and cobblers. Some people go so far as to claim that the word "shoemaker" in the old Irish term "leath bhrógan" is the source of their name. Why do you enjoy making shoes? Leprechauns and the fae in general, according to Yeats, love to dance so much that they're always in need of new shoes.
Catching a Leprechaun
Leprechauns are somewhat akin to the genies of Ireland, but without the bottles. Even if you're fortunate enough to run into one of the fabled "green guys," how to actually capture it will probably be a very different issue.
Your best solution might be to set up a trap, utilising flashy objects like coins to catch the leprechaun's eye. Do you want to try it? Fortunately, there are plenty of smart strategies and instructions for creating a leprechaun trap online. Make sure you also wear green, as wearing the colour is said to make you invisible to leprechauns.
If you are successful in capturing your prey, take care not to lose sight of him. Due to their small size, wiley leprechauns can readily avoid capture.
As for what follows, leprechaun disposition varies greatly from story to story. Some claim that if you corner them, they might grant you wishes or show you where their pot of riches is. Others warn that they deliberately entice humans who are greedy with such bait in order to reward their captors with deception or ill luck. Milk that has gone bad or being forced to only speak backwards are common leprechaun curses. Don't let it happen to you; be vigilant.
Tricks and pranks used by leprechauns traditionally
Because leprechauns are nothing if not cunning, many people think it's better to keep them to yourself. Even for those who have succeeded to capture a leprechaun, few of their stories have happy endings. A young man once had the good fortune to catch one of the little tricksters, according to a well-known fable. The young man insisted on being brought to the location of the leprechaun's gold pot.
The young man arrived without a shovel, so he marked the area with a stick and placed his hat on top of it as a precaution. He brought a shovel back the following day, only to find that he had been outwitted. As far as the eye could see, the field where he had indicated the location was covered in poles with ancient hats on them.
As you can see, even though leprechauns are among the most well-known mythical creatures in the world, it's usually preferable to enjoy their antics through tales rather than in person.
Different kinds of wildflowers, nuts, potatoes, and mushrooms are consumed by leprechauns. In addition, they enjoy fine homemade drinks and occasionally drink dandelion tea. The majority of a leprechaun's diet consists of wild foods because they live in an Irish forest.
When celebrating occasions like St. Patrick's Day, childbirth, and weddings, leprechauns enjoy a wide variety of beers and spirits. One of their favourite beer brands is Green Beer, followed by Guinness. Leprechauns are thought to live over 300 years because they eat organic, nutrient-rich foods. They are said to reside in hidden villages in the woods, as well as caves and tree clefts. Leprechauns are incredibly reserved beings who spend the majority of their time guarding and collecting gold coins.
Red-haired, humanoid creatures are known as leprechauns. Their height is estimated to be 24 inches. According to Irish mythology, the leprechauns were once mighty warriors who were exiled from Ireland by an evil magician and his army. The exiled soldiers eventually reemerged as leprechauns after many years. Leprechauns are often depicted as shoemakers in Irish fairy tales since the term "leprechaun" is Gaelic for "shoemaker."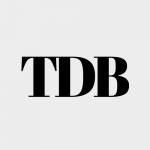 The Daily Buzz combines the pursuit of interesting and intriguing facts with the innate human desire to rank and list things. From stereotypical cat pictures to crazy facts about the universe, every thing is designed to help you kill time in the most efficient manner, all while giving you something to either laugh at or think about!