In a tropical forest, herbivores including monkeys, bats, deer, and rabbits, as well as squirrels, parrots, and chipmunks, are the principal consumers. They eat producers because they are primary consumers. Water, carbon dioxide, and sunlight are used by producers to carry out photosynthesis and create their own food.
Animals receive energy from producers. Due to their position at the bottom of the food chain, producers are the most numerous among other living creatures. Producers are categorised as plants.
There are four main layers in a tropical rain forest: the forest floor, understory, canopy, and emergent. The forest floor seldom has any producers. Detrivores and decomposers like bacteria, fungi, and mushrooms exist as an alternative. Producing organisms in the understory layer include flowering plants, tiny trees, vines, and epiphytes. The canopy layer contains producers like fruit-producing canopy trees.
Animals like reptiles, spiders, birds, and amphibians are examples of secondary consumers, which consume primary consumers. In a tropical forest, tertiary consumers are at the top of the food chain. They are categorised as carnivores and eat both primary and secondary consumers. Owls, fox, eagles, and coyotes are a few examples of tertiary consumers. The typical range of latitudes on Earth for a tropical forest is from 30 degrees north to 30 degrees south. Tropical forests, which make up at least 6 to 7 percent of the territory on Earth, are warm all year round and receive plenty of precipitation to support lush plant growth.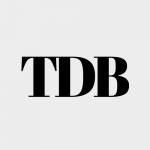 The Daily Buzz combines the pursuit of interesting and intriguing facts with the innate human desire to rank and list things. From stereotypical cat pictures to crazy facts about the universe, every thing is designed to help you kill time in the most efficient manner, all while giving you something to either laugh at or think about!