It's spring already and summer is just around the corner. It's around this time of year that many people start thinking about getting in shape! So if you're looking to lose weight and feel your best this summer then here are a handful of small lifestyle changes that you can start implementing today that will kickstart the weight loss process and help you shed those unwanted pounds and feel confident and healthy this summer.
Start Your Day With a Healthy Breakfast
Breakfast is the most important meal of the day – all meals are important, but the right sort of breakfast can set you up for success. Skipping breakfast can lead to overeating later in the day, as well as a slower metabolism.
For people who want to lose weight, eating a breakfast that is high in protein and fibre can really help when trying to lose weight. Think about ways to include things like eggs, greek yoghurt or porridge, as these can really help keep you full for longer and give you the energy you need to get through the morning without snacking, and also jumpstart your metabolism and help you burn more calories.
Of course, there are several other meals to include in the day. Try being mindful about what you are eating. Make positive and healthy choices and pay attention to what food you are eating and how it makes you feel. You may notice that some foods make you drowsy or groggy, whereas some give you more energy or keep you going for longer. The more you pay attention the more you will make better food choices. You will also start to tune in to your body's hunger and fullness cues and you may find that just changing your eating habits can really make a difference.
Drink More Water
This one is pretty straightforward but drinking more water is a simple and effective way to help you lose weight. Not only does water help to flush out toxins and improve digestion, but it also helps to reduce cravings and keep you feeling full. Try to drink at least 8 glasses of water a day, and drink a glass of water before each meal to help you eat less. If you struggle to drink plain water, try infusing it with fruit or drinking herbal teas.
When people recommend drinking more water they often neglect to mention the fact that you should also drink fewer soft drinks. If you're the sort of person who likes carbonated drinks, or indeed the odd alcoholic beverage, then drinking more water can mean you drink less of the bad stuff. Beers, wines, lemonades, and colas tend to have lots of added sugar. These calories can be a real stumbling block for people who want to lose weight.
Find Ways to Move More Throughout the Day
Many of us live more sedentary lives than we ought to. Exercise is a really important part of the weight loss journey, but you don't have to start pounding the pavement or hitting the gym to get some exercise. Even just finding little ways that you can move more throughout the day can also help your weight loss progress. Choose to take the stairs rather than jump on the escalator or into the lift. Get out for a walk or bike ride during your lunch break, or do some stretches while watching TV. It obviously depends on the sort of job you have, but try finding ways to incorporate little bits of movement into your day. Small changes like these can add up over time and help you burn more calories.
Get Enough Sleep
Sleep is often overlooked when it comes to weight loss, but it's a really important factor in the process, as well as just general health and wellbeing. When you don't get enough sleep, it can disrupt your hormones and lead to increased appetite and cravings. It can also make you feel tired and sluggish, which can make it harder to stick to a healthy diet and exercise routine. You've probably made questionable food choices when you're tired in the past, so those are the scenarios that we want to try and avoid.
Aim for at least 7-8 hours of sleep each night, and establish a bedtime routine that helps you wind down and relax.
Get Yourself a Personal Trainer
This one isn't always an obvious choice for many people, but a good personal trainer can be incredibly useful in helping you achieve your weight loss goals. You don't need to have someone shouting at you in the gym either because there are online personal trainers who can help you create personalized nutrition plans, as well as create some workouts that are tailored to your individual needs and fitness level. With the support and guidance of a professional, you can create a healthy and sustainable plan that is pretty well-proven when it comes to generating positive results. Ultimately it is up to you to put in the work to lose weight, but a personal trainer can help you work smart!
Overall, while the tips provided in the article are a great starting point, if you're serious about achieving your weight loss goals, a personal trainer can be an invaluable resource in helping you get there.
Learn to Supplement Your Diet Well
While there are many supplements on the market that claim to help with weight loss, it's important to remember that there is no magic pill when it comes to losing weight. Avoid products that promise the world with minimal effort. Also, don't be lured by celebrity marketing campaigns and clever advertising. Supplements should never be relied upon as the sole means of weight loss. However, with all that being said there are some supplements that can be great if they are used in conjunction with a healthy diet and exercise regimen.
Protein powders can be great for getting more nutrients into your body to fuel the weight loss program. As mentioned earlier in the article, protein is an important nutrient for weight loss, as it can help to increase feelings of fullness and reduce overall calorie intake. Protein powder can be a convenient way to increase your protein intake and can be added to smoothies or used as a meal replacement.
Making sure you are getting enough vitamins is also something to consider. It is possible to get everything you need from a super healthy diet, but multivitamins can be great for supplementing, even if you eat a nice balanced diet. When it comes to things like supplements and vitamins it's usually a good idea to speak with a healthcare professional before starting anything new. This is because some products can interact with medications or have potential side effects.
Get Started
Whatever route you choose to go down, make sure you do things that set you up for success. Also try to make sure your choices are sustainable because progress is made day by day, week by week. There is no use starting something that will be difficult to keep up with over the long term. Find what works for you and stick with it. By implementing some of these simple life hacks into your daily routine, you can start losing weight and feeling your best. Just remember to be patient and consistent, and don't be too hard on yourself if you slip up. Rome was not built in a day and the most important thing is to keep moving forward and making progress toward your goals.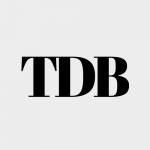 The Daily Buzz combines the pursuit of interesting and intriguing facts with the innate human desire to rank and list things. From stereotypical cat pictures to crazy facts about the universe, every thing is designed to help you kill time in the most efficient manner, all while giving you something to either laugh at or think about!