In what might just be the most globally publicized election campaign in the world, the United States will determine their president for the next four years on 3 November 2020. Of course, there's a long road ahead, and given the 2016 election, it looks to be a no-holds-barred cage match between the residing president, Donald Trump, and his apparent competitor, former vice president Joe Biden.
People all over are looking to the bookmaker's odds to get a view of the current standing, but are often shocked by what they show. The eccentric former reality television star defied expert predictions four years ago, and now, they dare not bet against the Trump war machine again.
Trump's No-longer the Underdog in the Odds
With all of the bizarre incidents across the last four years aside, Donald Trump has history on his side should he get the economy in a convincing state. In total, 45 men have held the office of the president in the United States, with only ten failing to win re-election. One was John F. Kennedy, who couldn't run for re-election for obvious reasons. Investopedia details the last five who failed in their re-election campaign, with the Roosevelts effectively quashing two attempts and the other three failing due to economic adversity.
Trump has been going heavy on his infamous "best economy in history" line for several months. In the face of a global crisis, he rather quickly encouraged measures hindering economies across the states to be put aside to allow the country to open again. For Trump, an open economy could be enough to convince voters that it is a strong economy. This is certainly the approach that he's expected to take, with his position giving him a distinct advantage.
While being the president doesn't necessarily give Trump the edge in itself, his commitment to using the stage of national news and primetime showings certainly does. Trump can have the nation tuning in to him every single day – a tactic that he's been using a great deal – telling them exactly what he wants them to hear.
This stage, in light of what his opponents have to work with, is perhaps the primary reason why the political betting market at Betfair currently gives the reigning president the edge. Joe Biden is, as you would assume, the only competitor worth noting, but without a monumental collapse, Trump is being touted for re-election. Trump can address the nation every evening, make bold statements, and keep everyone talking about him. After all, there's no such thing as bad publicity.
If his calls to pre-emptively open the country result in a reported economic resurgence, it will combine very well with his near-daily national stage, further fuelling his position as the favorite in the odds.
Biden From the Basement Trying to Win the Bookies' Favour
Many US political analysts put a lot of weight on polls. They can be used as bragging rights for those running, and they allow news channels to hype the campaigns further and keep interest levels high. At the time of writing, Joe Biden was edging ahead of Trump across several key demographics according to the snapshots provided by polls. However, it's still early, Biden has to contend with a very loud, headline-catching president to win the election.
Biden isn't able to get himself on primetime television to address the nation, or even set up a stage for himself; he's effectively campaigning from his basement. Biden has been going all-out to try and bridge the gap with his virtual campaigning, but a recent virtual rally in Florida did not go to plan. The stream from his home in Delaware has been described as featuring choppy audio, delays, and bad video quality. Such struggles to connect to an audience will hinder his standing in the view of the oddsmakers.
The face of the Democratic party has been widening his reach outside of just virtual rallies, though. Earlier in May, Biden released a sweeping ad campaign across Facebook, YouTube, and Instagram in six key states. The ad directly combats Trump on primary issues such as the economy and health care, as well as trying to flip the script on Trump's China narrative. Furthermore, former president Barack Obama has given his public endorsement to Biden for this campaign.
Having been all-but silent since his second term came to a close, Obama awakening to make some noise is certainly being felt. This can be seen by Trump publically accusing Obama of "the biggest political crime in history by far," as reported by the Guardian, but then not following up on the claim with any details. The Biden campaign knows the weight that Obama still holds, and received a welcomed boost from one of his conversations portraying the Trump administration in an ill light being conveniently 'leaked.'
However, the reason why such a globally-known figure getting on board hasn't swayed the bookmakers significantly is because of how Trump won in 2016. The reigning president won over many by being distinctly anti-Obama. So, many of his supporters are unlikely to be swayed by anything the former president has to say.
Based on the odds, and how the president has remained ahead despite everything, Biden will need to pull another trump card to come out on top. Obama likely won't be enough, and Trump's campaign team has proven to be far more adept at propaganda than any Democrat, and much more willing to do anything to secure victory.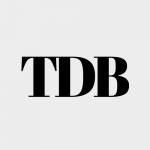 The Daily Buzz combines the pursuit of interesting and intriguing facts with the innate human desire to rank and list things. From stereotypical cat pictures to crazy facts about the universe, every thing is designed to help you kill time in the most efficient manner, all while giving you something to either laugh at or think about!