Image source: AP News
The 2020 US Election was one of the most anticipated events in America's history. Millions of us sat glued to our seats, watching debate after debate, listening to the promises of each candidate.
Biden bowled us over with his bold policy plans, claims to protect the "workers who built this country", and desires to bridge the divisions so deeply entrenched in our society.
From criminal justice reform to raising the minimum wage, he represented the change that so many American's were desperately crying out for.
Almost Seven Months After His Inauguration, It's All Eyes on Biden.
Since being sworn in, President Biden and Vice President Kamala Harris have already signed around 17 executive actions, 15 of which will be executive orders, proposing major reversals to Trump's policies.
These have included rejoining the Paris agreement on climate change, ending the U.S entry ban from majority-Muslim countries, strengthening Covid-19 policy, incorporating undocumented migrants into the census, and more.
During his election campaign, Biden campaigned to end the Trump administration's "cruel and senseless" policies on immigration.
He also campaigned to end 'prolonged' detention and to end the use of private prisons as immigration detention centers, which house a large number of those in ICE custody.
However, tensions have risen in the administration and beyond over fears that little is being done to live up to these campaign promises.
Although the administration proposed a more "humane" approach to immigration, the statistics suggest that progress is moving at a snail's pace.
In 2019, Biden pledged not to hold migrant children in detention facilities if elected president.
However, in May it was revealed that around 21,000 asylum-seeking children were being housed by the federal government in accommodation that some officials argued was endangered their health and safety.
While it's true that these accommodation facilities are not 'detention centres' (instead, they're called 'emergency intake sites' to house vulnerable children), some of their practices are identical to those used by Biden's hardline predecessor, Trump.
This includes failing to vet some caregivers with full FBI background checks, and data from the Associated Press found that about half of all migrant children detained in the U.S are housed in shelters with more than 1,000 other children.
Recently, tensions rose further as Biden extended a controversial policy from the Trump administration, Title 42. This policy allows border agents to immediately deport migrants caught crossing the border illegally, denying them their right to seek asylum.
In response, the American Civil Liberties Union and other immigration rights groups have filed to resume the lawsuit filed during the Trump era, which was temporarily paused to give President Biden a chance to make meaningful change.
Title 42 was introduced as a method of infection control in response to the pandemic – effectively, migrants can be denied asylum on the basis that they could be Covid positive.
Currently, the new order does not have an expiration date, and it will be continued indefinitely, subject to a review in around 60 days.
Paolo Luisi, director of advocacy group Families Belong Together, has said that Title 42 has always been "an obscure public health law weaponised by the Trump administration to advance their cruel, xenophobic and inhumane immigration policies". She continues to urge "the Biden administration and the CDC director to end Title 42 in its entirety".
The most recent data provided by the US Immigration and Customs Enforcement (ICE) shows that the number of detainees has more than doubled since the end of February.
On the 22nd of July, the figure stood at nearly 27,000. This has risen from the average 22,000 detained last July under the Trump administration.
However, it is still significantly lower than the 55,000 detainees recorded as being detained by ICE in August 2019 under Trump.
While it's clear that Biden needs to up the ante and change the course of the U.S immigration system, he has made several moves in the right direction.
In May this year, the administration terminated contracts with two of the most controversial ICE detention centres, and his budget has reduced the number of ICE detention beds, shifting the processing of immigrants over to other, more humane alternatives.
Despite these achievements, Biden allies and activists are beginning to lose patience.
The administration had been expected to begin allowing migrant families to start seeking asylum in July, but changes to Title 42 and the rising Covid infection rates have meant the administration has had to back-pedal.
Border patrol agents are also considering closing checkpoints in Texas following a sharp increase in the number of migrants in their custody.
Seven months into his presidency, Biden has made some welcome changes to the U.S immigration system. There seems to be a clear desire to move away from the more hardline approaches of his predecessor.
However, there are still some very noticeable creases that need ironing out.
The extension of Title 42 will make Biden less than popular with his supporters and activist groups who put such high expectations on him to be the wind of change the country so desperately needs.
It's still early days for the administration, and while things could still change, Biden will need to get moving sooner rather than later to convince the rest of us that he's taking immigration seriously.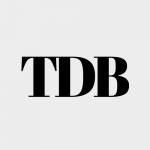 The Daily Buzz combines the pursuit of interesting and intriguing facts with the innate human desire to rank and list things. From stereotypical cat pictures to crazy facts about the universe, every thing is designed to help you kill time in the most efficient manner, all while giving you something to either laugh at or think about!