As the pandemic continues, lockdowns are reinstated, and working from home has never been better (or easier), it means we yet again have a bit of extra time to focus on ourselves – mentally and physically.
It's no doubt that the current state of the world has taken a toll on our mental health, and as we struggle to navigate the new 'norm', we need something that pushes the focus away from negativity so we can place our focus on our mental wellness and well-being.
Now, we know you're probably thinking – what does music have to do with this? Valid point. We take it. To answer that question, music is known to help us heal and it's almost impossible to find somebody who doesn't feel a strong connection to music.
You don't necessarily have to play an instrument, but music raises your spirits, evokes happy memories, or sad ones, and makes you feel a wave of emotions. In addition, music can help our mental health and act as therapy to get us through tough times.
A study has shown that music can help reduce anxiety and stress levels by up to 65%! Listening to music has a relaxing effect on our minds and bodies, so we've put together a list of underrated Spotify artists that you should give a whirl, all of these artists are handpicked and we found that they had a calming and relaxing effect after listing to some of their songs. It's time to release stress, ease anxiety and depression through the power of music – you ready?
#1 Haux
Known by his stage name as Haux, Woodson Black is an artist that possesses a hushed voice that has a delicate grasp – perfect for mellowing you out and making you feel every single line in all of the songs he sings. His music features indie, electro pop vibes, along with R&B influences to give it a unique, distinct sound.
Over the course of his profound, beautiful album called "Violence in a Quiet Mind" it follows a story of vulnerable childhood experiences, general trauma, death and more. By the end of it, it asks an important question – music can always make you feel better, but can it ever make you healed?
Haux's discography is mainly built around acoustic sounds, an acoustic guitar in particular which is so simplistic yet adds more depth and richness to each of his tracks.
Listen to Haux on Spotify here.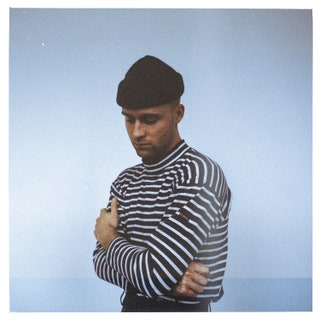 #2 Cathyy
Cathyy is an independent singer songwriter from North London. Her music is influenced by Taylor Swift, Ed Sheeran, and John Mayer (quite the combo). She uses her music to explore deeply felt emotion, and to heal from unrequited love, anxiety and much more.
Her debut album "Beautiful Dreamer" is acutely personal as a hopeless romantic, and explores a range of different emotions, from sadness, to darkness, compassion, and forgiveness. Cathyy's sound is built around acoustic guitars, and the stunning sound of pianos before adding a full band sound to bring the piece together.
Her voice is distinct, with the occasional voice breaks and cracks that no artist can replicate. The songs in her album flow incredibly well, and the softness of her voice is calm and relaxing. If you're looking to mellow out to an artist and listen to a story that isn't your own, we recommend heading over to Spotify to give her a listen, more specifically "I've Been Thinking" and "For Your Love".
Over the course of the album "Beautiful Dreamer", Cathyy finds value in the process of healing, and finishes the album with a song that we can all relate to – a song dedicated to self-love and realising your own self worth (something we all need to hear from time to time).
Listen to Cathyy on Spotify here.
#3 Night Traveler
Night Traveler consists of a talented duo who are very 80s influenced. Their latest album released this year called "Dreams You Don't Forget" is the perfect weekend soundtrack, or night time sound track in fact. Personally, it's an album to listen to late at night when you're driving, as it releases a calming effect with stunning electric guitar solos and riffs.
Their debut single "1984" was the ultimate summer soundtrack, a timeless sound and vibe that when stripped down, gave a raw, emotional feel. If you love the 80s sound, electric guitars, and voices that blend incredibly well together to capture emotion in each track, it's time to fall in love with this relatively new band (side note: NYC is our favourite!).
Listen to Night Traveler on Spotify here.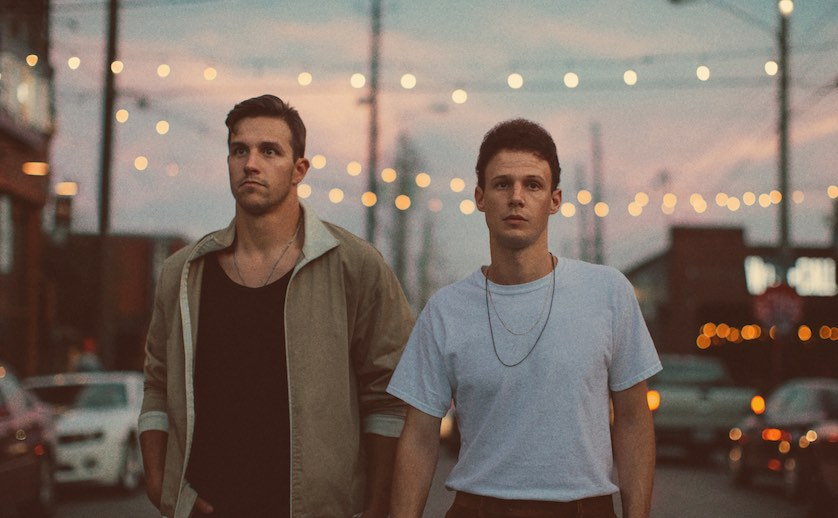 Music can be all kinds of medicine for us – it soothes, eases and can heal in a way. Lockdown is a time for us to take care of ourselves – mentally, physically, and emotionally while discovering new things and hobbies seeming as we have an ounce of extra time on our hands.
If you have any recommendations are underrated artists that need to be given a listen to, let us know!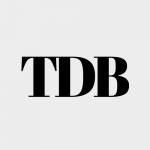 The Daily Buzz combines the pursuit of interesting and intriguing facts with the innate human desire to rank and list things. From stereotypical cat pictures to crazy facts about the universe, every thing is designed to help you kill time in the most efficient manner, all while giving you something to either laugh at or think about!