In today's digitally-driven marketplace, opportunities abound for budding entrepreneurs to monetize their assets. And with the escalating cost of living, especially in prime areas, savvy homeowners are discovering innovative ways to generate income. One promising avenue? Transforming that unused spare room into a revenue stream.
Whether you're looking for rates on Bay Area rooms or somewhere else entirely, here's a business-oriented look into this increasingly popular trend.
Understanding Rental Demand
Cities, especially high-demand areas like NYC and the San Francisco Bay Area, have witnessed skyrocketing rental prices. As such, long-term room rentals can be lucrative. Visitors, students, or professionals might be looking for more affordable rental options rather than pricey apartments.
This is where renting out your room becomes even more of an attractive prospect. Offering affordable long-term rentals is likely to be much more profitable than sporadic one or two-night stays, truly helping you make the most out of your spare room.
Setting the Right Rates
Before you set your rent prices, research is pivotal. Understand the going rates for long-term room rentals in the area you're renting in and align your pricing accordingly. Furthermore, think about your market – if you're based in a student-led city, it's unlikely your audience will be able to afford to pay as much as salaried professionals.
Legal and Regulatory Framework
Not all residential zones allow homeowners to rent out their properties. Verify this before setting up so you don't get into legal trouble and end up paying fines. Furthermore, you may need a business license or a specific permit to rent out a room, depending on the city you're based in, so it's always important to do your research before getting started.
Setting Up Your Space
Transitioning a spare room into a rental space involves more than just making the bed. The nuances of aesthetics, comfort, and utility play pivotal roles in shaping a potential tenant's decision.
Here are some tips for curating a sophisticated space that attracts renters and secures long-term commitment.
1. Design and Décor
Embrace a neutral palette with occasional pops of color for universal appeal. You could also incorporate art or decorative items that evoke a sense of calm and homeliness without overwhelming or cluttering the space.
Alternatively, you could keep it simple. Tenants may appreciate being able to imprint their personalities in their new home.
2. Furnishing with Functionality
Choose furniture that optimizes space without compromising on utility. Think multifunctional pieces, such as a bed with storage drawers beneath or room for boxes. Consider a fold-out desk, especially if you're renting out in an area packed with students. While investing, prioritize durability, but don't skimp on comfort. An ergonomically designed chair or a mattress that guarantees a bad night's sleep will result in unsatisfied tenants and a poor reputation on your part.
3. Safety and Security
Ensure that windows and doors have secure locks. Install smoke alarms, carbon monoxide detectors, and a basic first aid kit. If possible, consider a small safe for tenants to store valuables, especially if you plan to rent out more than one room.
4. Utility Management
Ask yourself whether utilities will be included in the rent or charged separately. If you're unsure, see what other properties in the area are doing. Consider installing energy-efficient bulbs or smart thermostats to monitor and manage energy consumption. If you choose to offer inclusive utilities, set a reasonable cap to prevent potential misuse.
Finding Tenants
To attract potential tenants, you must be visible to them. Make use of online platforms like SpareRoom. Ensure your listing is clear and detailed so potential tenants can see everything they need to know. Use high-resolution images of the room from various angles. The pictures should be true to what the room actually looks like to build trust.
Managing Operations
Even if you're only renting one room, you need to be prepared to handle maintenance. Regularly inspect the room and address any wear and tear. Maintain open communication lines with your tenants, and address concerns promptly to ensure they feel at home. If you're slow to fix important issues, such as problems with lighting or heating, then it's unlikely you'll build a good reputation as a landlord.
Financial Management
For many, the allure of turning a spare room into a revenue source lies in the potential profitability. However, without meticulous financial management, your venture could turn from promising to problematic. Here are a few strategies to keep your financial affairs in order.
1. Keep Separate Accounts for Clear Tracking
Establish a distinct bank account exclusively for your room rental activities. This ensures your personal finances remain unaffected. You'll also be able to see a transparent overview of your income and expenses, aiding in efficient management and decision-making.
2. Detailed Record-Keeping and Tax Planning
Institute a manual or digital system to maintain detailed records of every transaction related to your rental. This should include everything from initial investments in furniture to monthly utility bills, cleaning costs, advertising expenses, and the income from each tenant.
Familiarize yourself with local tax regulations and set aside the requisite percentage of your earnings. Consider consulting a tax advisor or accountant who can guide you on deductions you may be eligible for, like business-related expenses.
3. Emergency Fund
The unpredictability of the rental market, potential property damages, or sudden vacancies means you may end up forking out extra money. This is why it's wise to set up an emergency fund. Setting aside a small percentage of your monthly earnings can cushion any unforeseen financial blows.
In Conclusion
Turning a spare room into a revenue stream is a promising venture, especially in prime areas. However, it's not just about listing a room and waiting for tenants. By understanding the market, ensuring legal compliance, setting up the space attractively, and managing operations professionally, homeowners can truly reap the benefits of this business opportunity.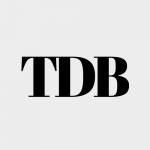 The Daily Buzz combines the pursuit of interesting and intriguing facts with the innate human desire to rank and list things. From stereotypical cat pictures to crazy facts about the universe, every thing is designed to help you kill time in the most efficient manner, all while giving you something to either laugh at or think about!